You can control who reads and/or writes content by adding specific permissions in your Academy Library. These permissions can be set per library category, based on jobs and your academy's organizational structure. Simply put, you are able to create rules per user's job in each category.
Here's the simple procedure you need to follow. First, click on Content in the upper navigation bar to go to your Academy Library. Then, hover over a course category and click on the "lock" icon that appears.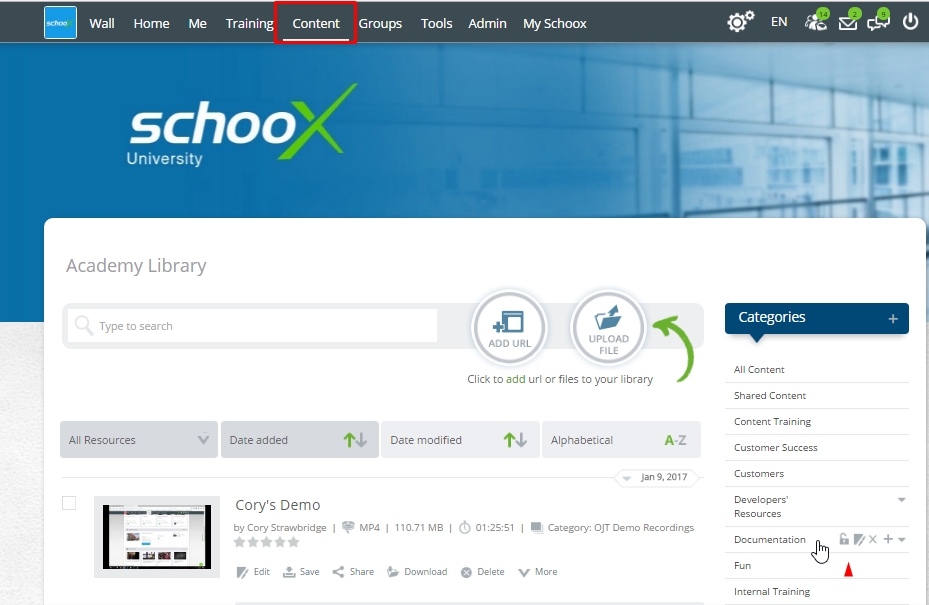 Now, you should be able to see the following panel.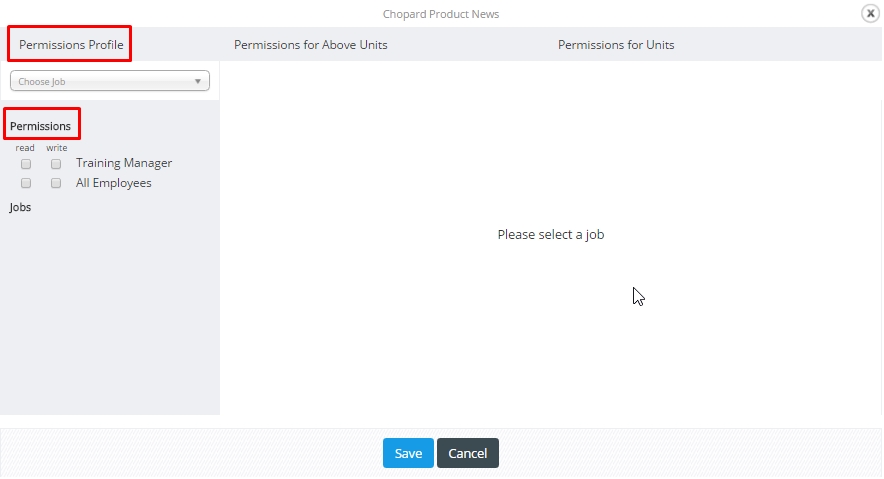 Give the permissions you want (read, write or both) to Training Managers or All Employees by selecting your options under the Permissions Profile. You can also choose a specific job and give permissions to ALL units, above units or specifically chosen units. Finally, save to update the category!