With Schoox, you can buy a course and offer it to someone else! The procedure is quite simple. First of all, in order to buy a course and give it as a gift to others, you need to register in Schoox and go to the Marketplace, by selecting Training and then Purchase Courses from the upper navigation bar.

Search for the course you want, click on it and then select the button "Gift this Course".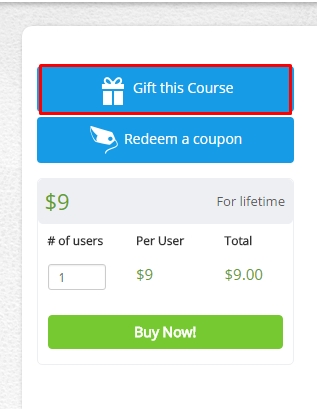 This will lead you to a panel where you need to fill in all the necessary information. Once you do, click on Purchase Course to buy the course.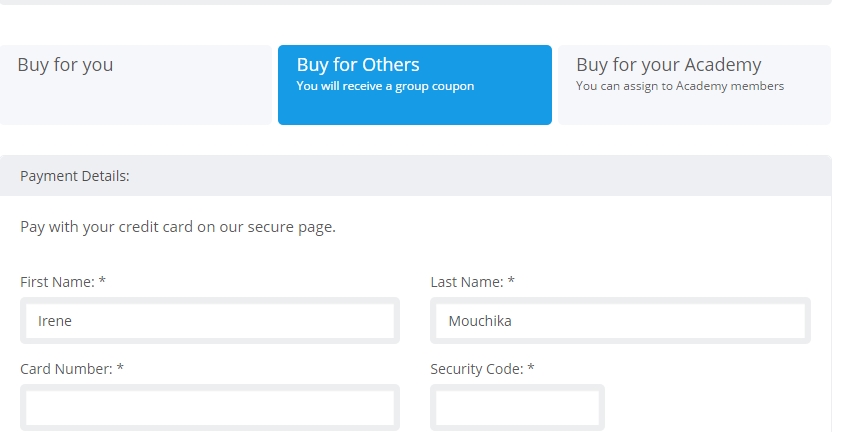 Afterwards, you'll receive an email with the course link and a coupon code. To offer the course you just need to forward this email to the person you bought the course for.