You can customize your Academy's look to fit your own needs and preferences. The set of options you can adjust are the background menu color, font color, font hover color, and font size.
To do so, navigate to the Admin tab in the upper navigation bar. From the left side menu, select Edit Academy under the Your Academy tab.
In the panel that opens you can edit your Academy's name, upload a logo and/or cover photo, and choose whether to hide or show the academy's name.
Lower on the page, click Skin Management to adjust your Academy's look.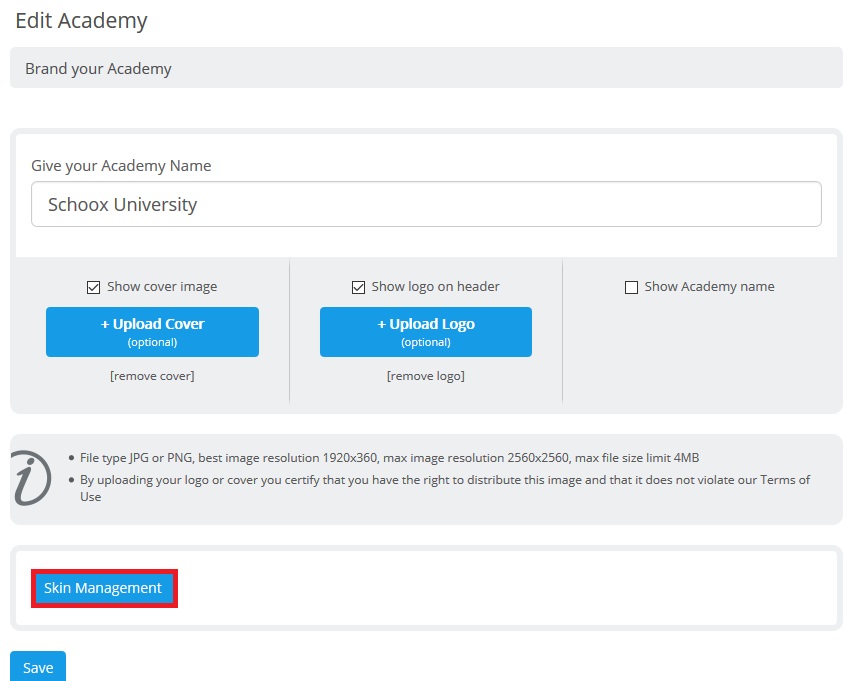 Select your desired colors and menu size. For more color options, click the eye drop icon next to the color blocks to open the color palette. Then, click Save when finished.