To update your billing information, you need to cancel your subscription, and then buy it again.
While within your academy, navigate to your personal account by clicking on the Schoox "X" icon from the upper navigation bar.

In the personal navigation bar, select Financials, and then Your Purchases.
Select Cancel Subscription associated with the appropriate subscription.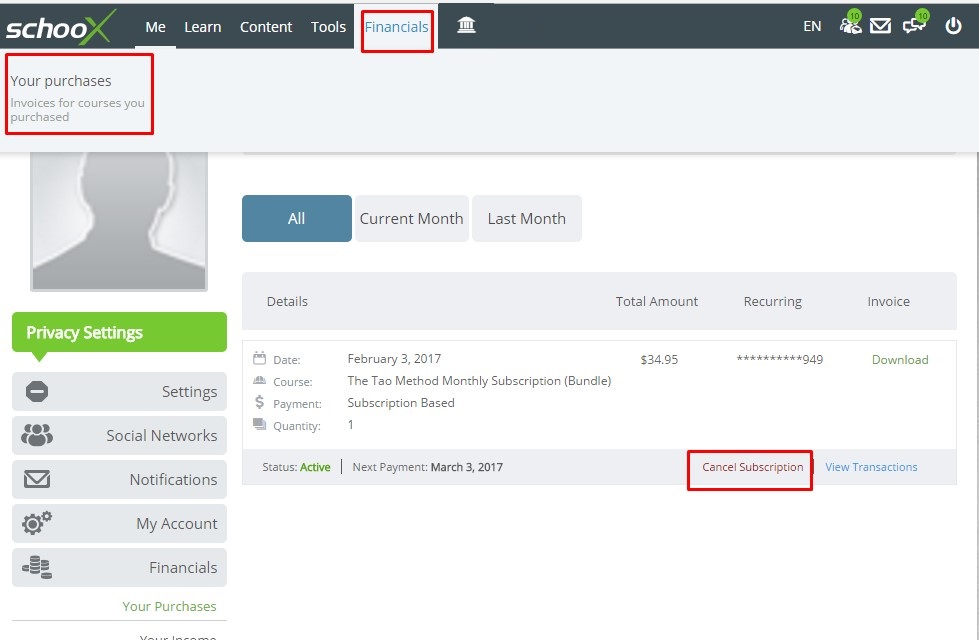 After that, you can buy a new subscription with your new billing information.