When an employee has reached the maximum number of allowed attempts in an exam without succeeding, the admin can move on deleting the attempts or marking the exam as complete.
In order to do so, the admin need to navigate to the Employees Dashboard by clicking on the top menu Admin, and then Reporting. In the panel that opens select Courses and search for the exam's course.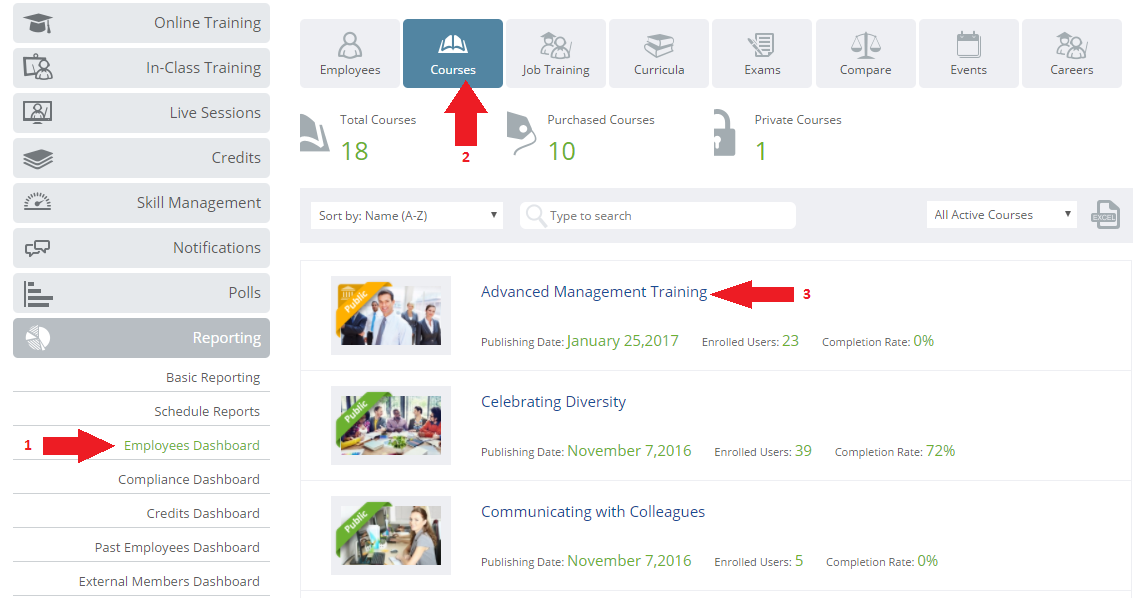 Select the employee by clicking on the diagram at the right side of the dashboard. The exam will appear and you will be able to either mark it as complete, or delete the attempts allowing the employee to retake the exam.