As an admin of an Academy, you have the right to edit exam attempts in various ways. 
1. Create a new attempt with your desired passing score
You can create an attempt on behalf of a user, for an exam that hasn't been taken yet. 
To do so, navigate to your Admin panel from the upper navigation menu. Under Reporting, select Employees Dashboard. From the panel that opens select Courses to search for the desired course. 
Select the course, and the name of the employee. Clicking on the stats icon, will show you the progress of the employee on the course's lectures and exams.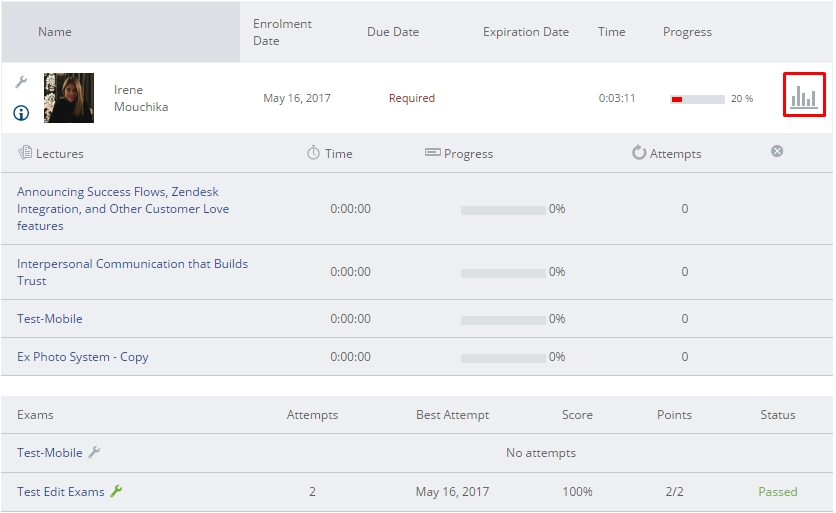 Scroll down to the exams panel, and click on the small "wrench" icon.
Insert your desired score and select Save.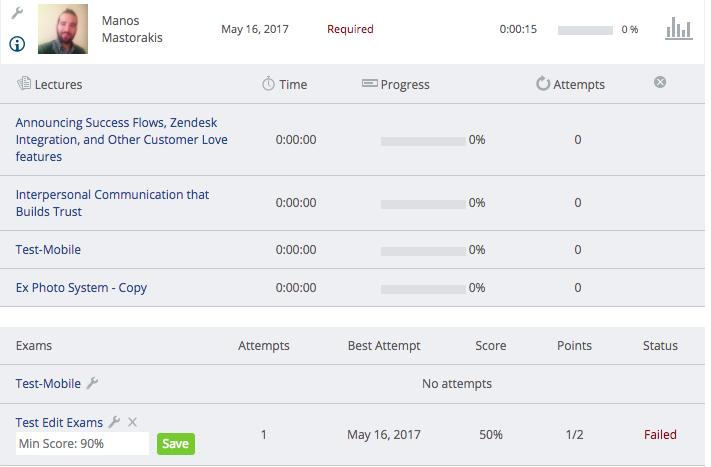 *Please note that new attempts can only be successful and don't come with any details about the exam questions.
2. Delete an unsuccessful exam attempt
As an admin you can delete unsuccessful attempts and keep only the best ones. Simply, select the "X" symbol next to your exam's title and confirm your action in the window that opens. 

This will result in reducing the total number of attempts, and updating the score, points and date to the corrsponding best attempt. 
3. Edit a successful exam attempt 
You can edit the score of a successful attempt.
Click on the edit icon and adjust the score. Then, click Edit. In this case, no new attempt is created, but only the existing one is modified. 


* Please note that successful attempts cannot be converted into failed ones by modifying the attempt's score, or deleted. The user will be notified that actual score and score by admin don't coincide.
4. Reset a score given by an admin
You can reset any modifications you've made by selecting the reset "wrench" icon. The reset "wrench" icon is indicated with a green color.