In schoox, users with Admin rights, Training Managers or (Assistant) Unit Managers with the Assign Training permission enabled, can assign multiple courses/curricula to multiple users. Two new options are now available under the Online Training tab on your panel: Assign Multiple Courses and Assign Multiple Curricula.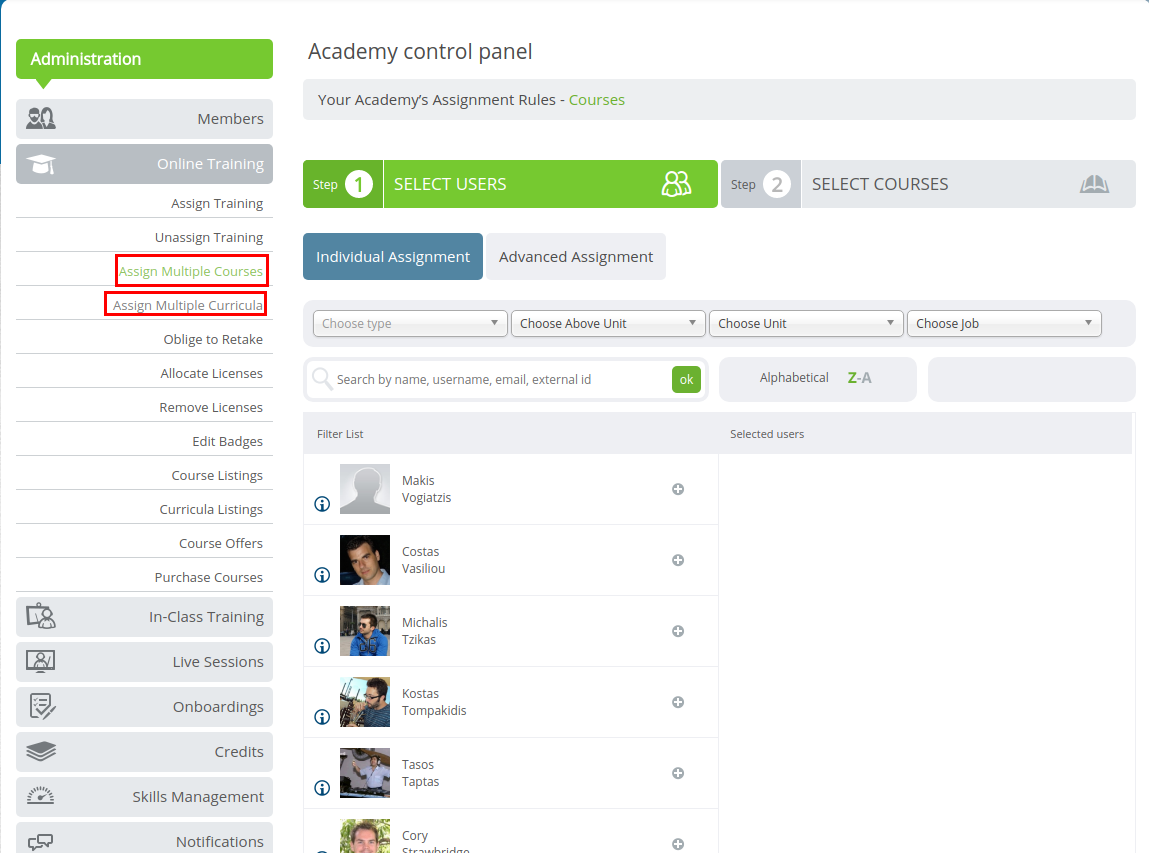 First, you need to select the users to be assigned. You can select individual users by filtering the users populating to those being associated with the desired organizational structure set by you or use the advanced registration functionality where users are filtered by job code. You can also add a message.
Individual Assignment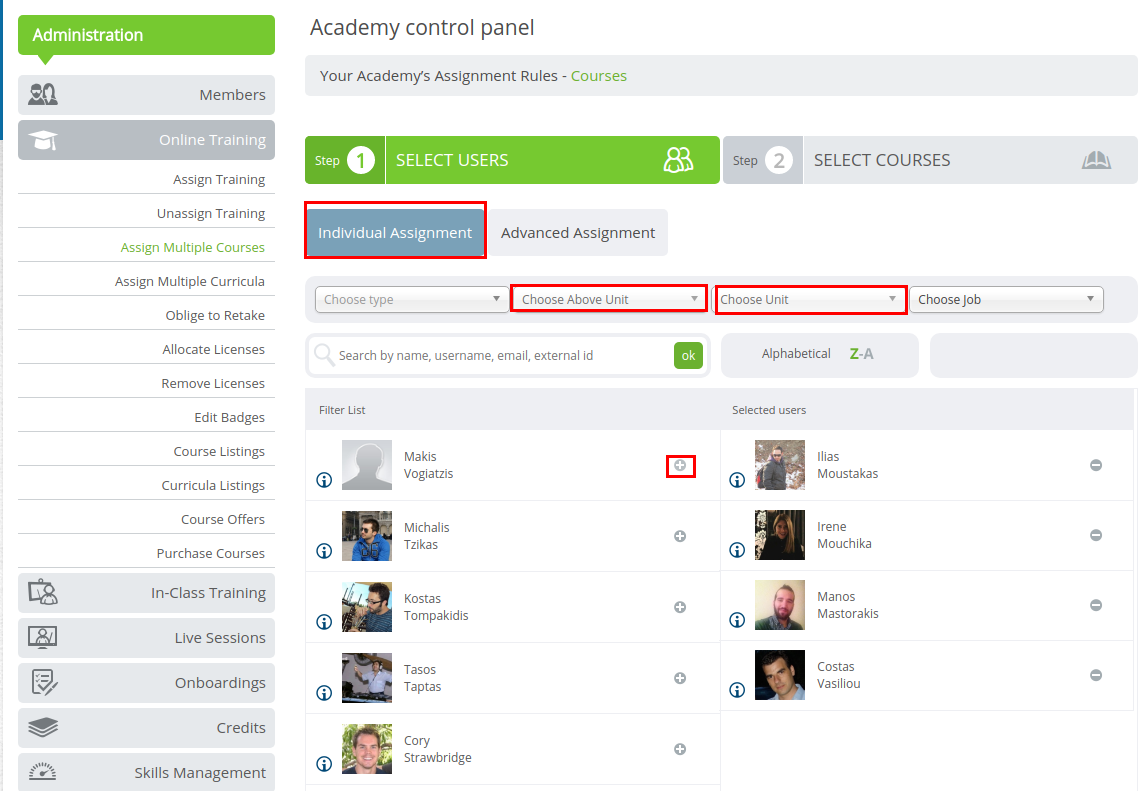 Advanced Assignment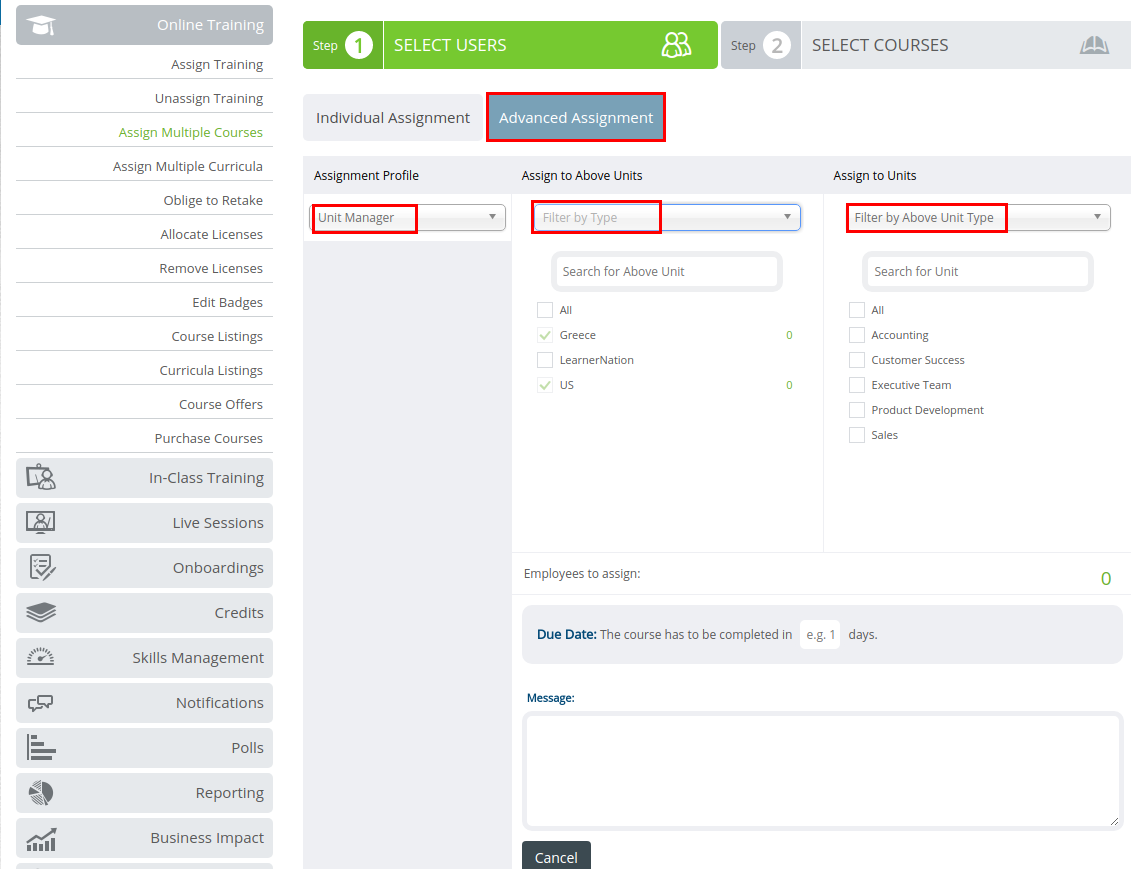 After all desired users are selected, it is time for the courses selection. Courses populating are all available courses within the academy. Same applies to curricula.