Schoox allows for efficient performance reviews of short-term or seasonal employees. This is accomplished through the use of review templates. Academy administrators are able to create templates. Then, the reviewing managers can launch those templates to which they have access, and set the time period based on their needs.
For example, the "Seasonal Support" template may be launched by each store manager to review their specific seasonal support staff; some may need to review staff that worked between December 1st and January 31st, where some may only need the staff that worked through December.
Activating Performance Reviews in Your Academy
Performance reviews must be active in your academy and the associated options reviewed. This can be done in Academy Settings, under Performance Modules / Performance Reviews.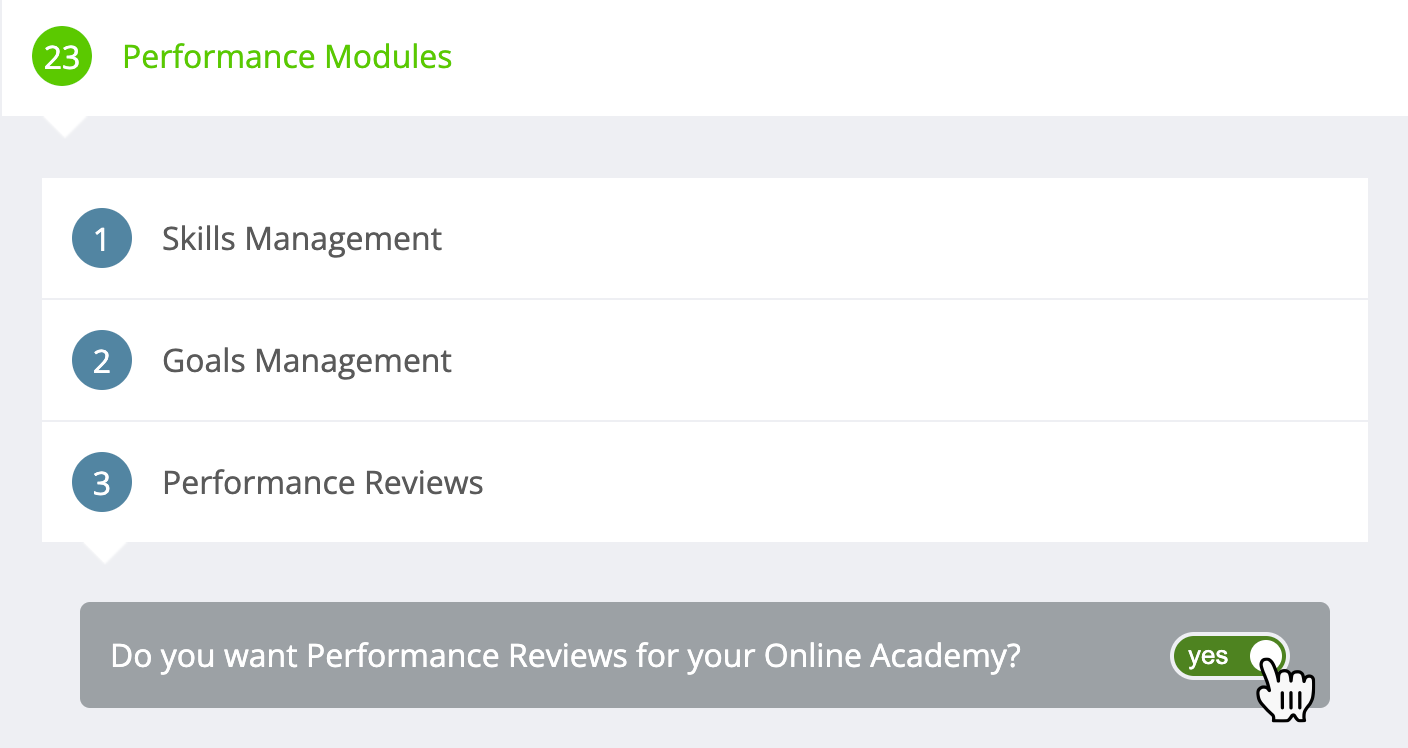 Setting Reviewer Permissions
Each role will need to be given permission to launch the performance review templates. They can be given to any Unit-level or Above Unit-level role.

Creating Templates
To create templates select the Admin tab, then Performance Reviews, then Review Templates.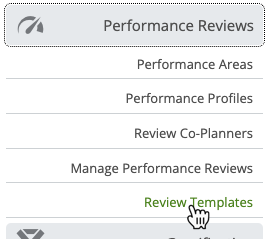 At the top, select Create new template.

On the page that appears, select the desired options that pertain to this template, saving when finished.
Please note: Desired Hierarchy of Review Process is required.
After saving, the template must be made visible before managers will be able to use it.

Launching Reviews
To begin the reviewing process, navigate to the now visible template. Select the Admin/Manage tab.

Then, under Performance Reviews on the left, Review Templates.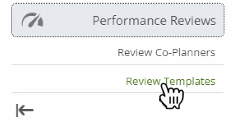 Launch the appropriate review...
And select the time-frame on which the review is focused.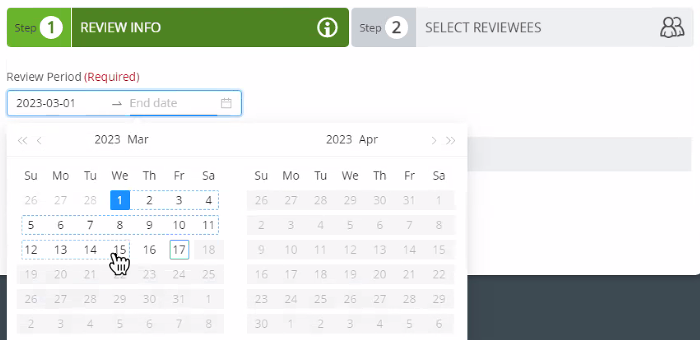 Finally review the template's parameters, and select those to be reviewed.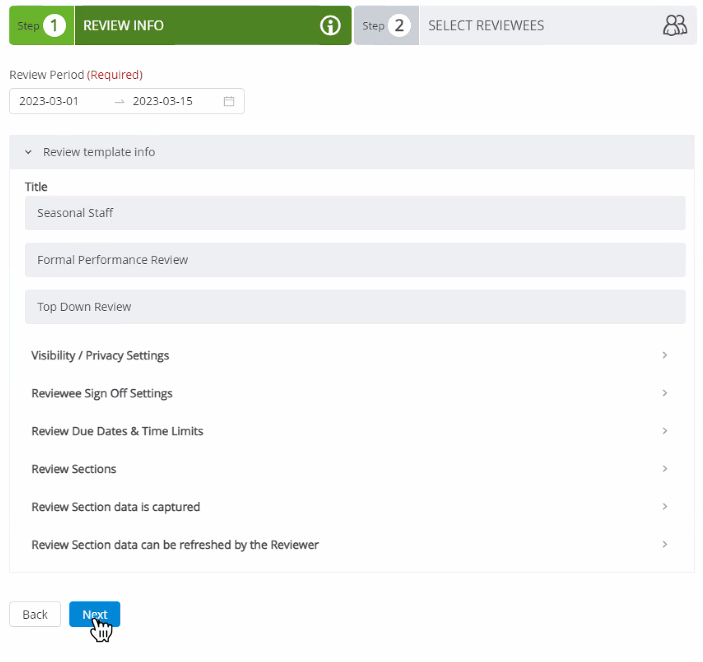 Need To Knows
Only academy administrators can create, copy, and delete performance review templates.
Templates can only be edited if still in draft mode.
Related Articles
Enable Performance Reviews in Your Academy?
Create Performance Review Profiles
How to complete the Performance Review for my direct reports?