There are a number of settings you have control over for you Schoox account!
Under the Me tab, and then going to My Settings is where you can find these.

You'll then find on the left side of the screen all of the settings you can adjust.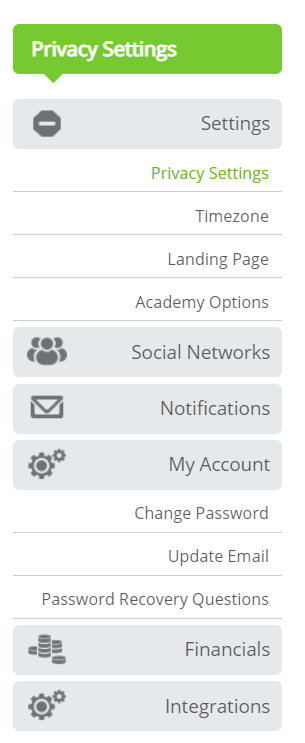 More details for each setting and links to those pages are below!