In Schoox, you can change the webpage that loads when you log in. To make this change, you go to Me on the academy navigation bar and select My Settings.

Once on your settings page, look for the menu underneath your profile picture. Within this menu the Settings should be selected. In the drop-down menu under Settings, choose Landing Page.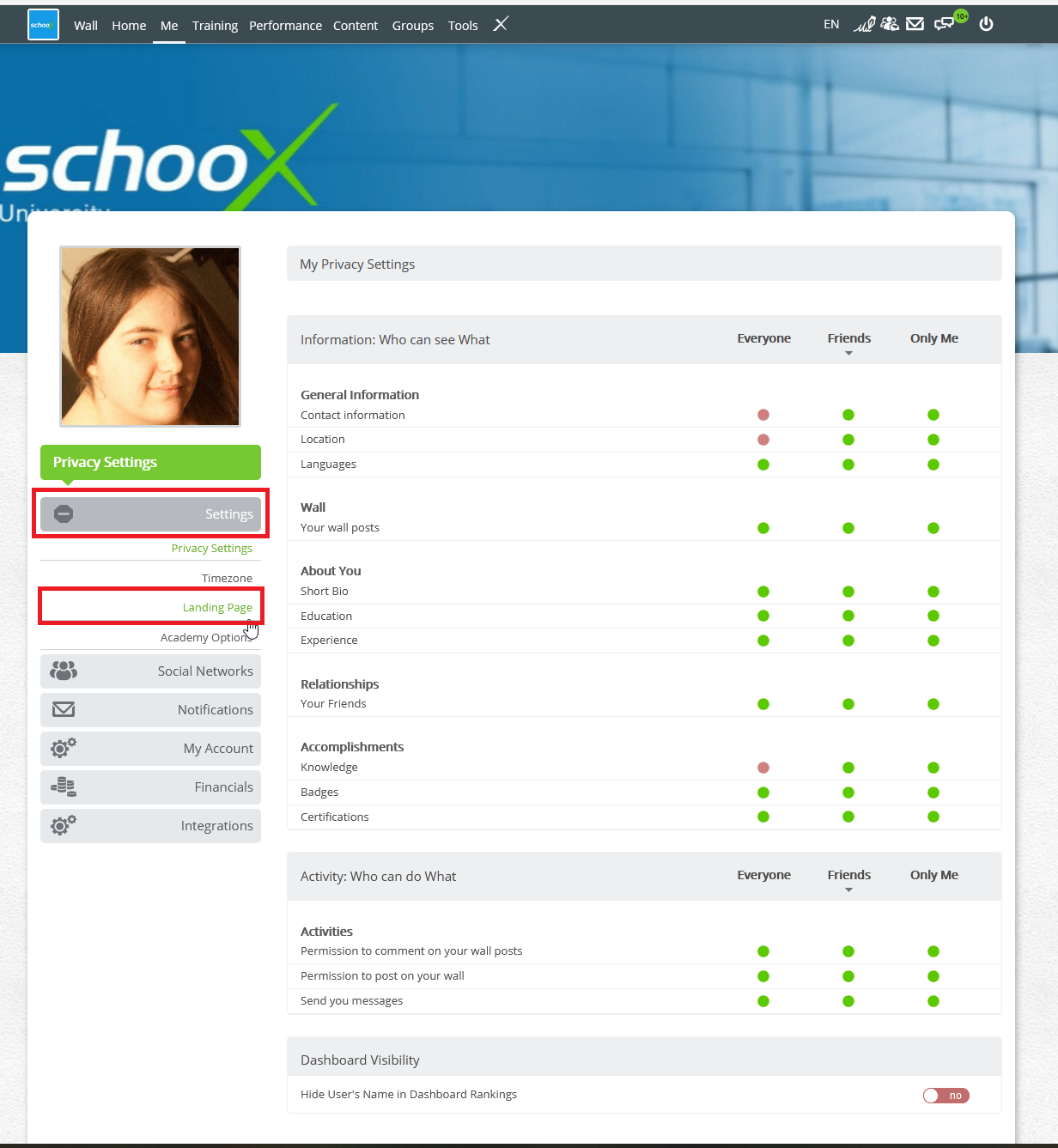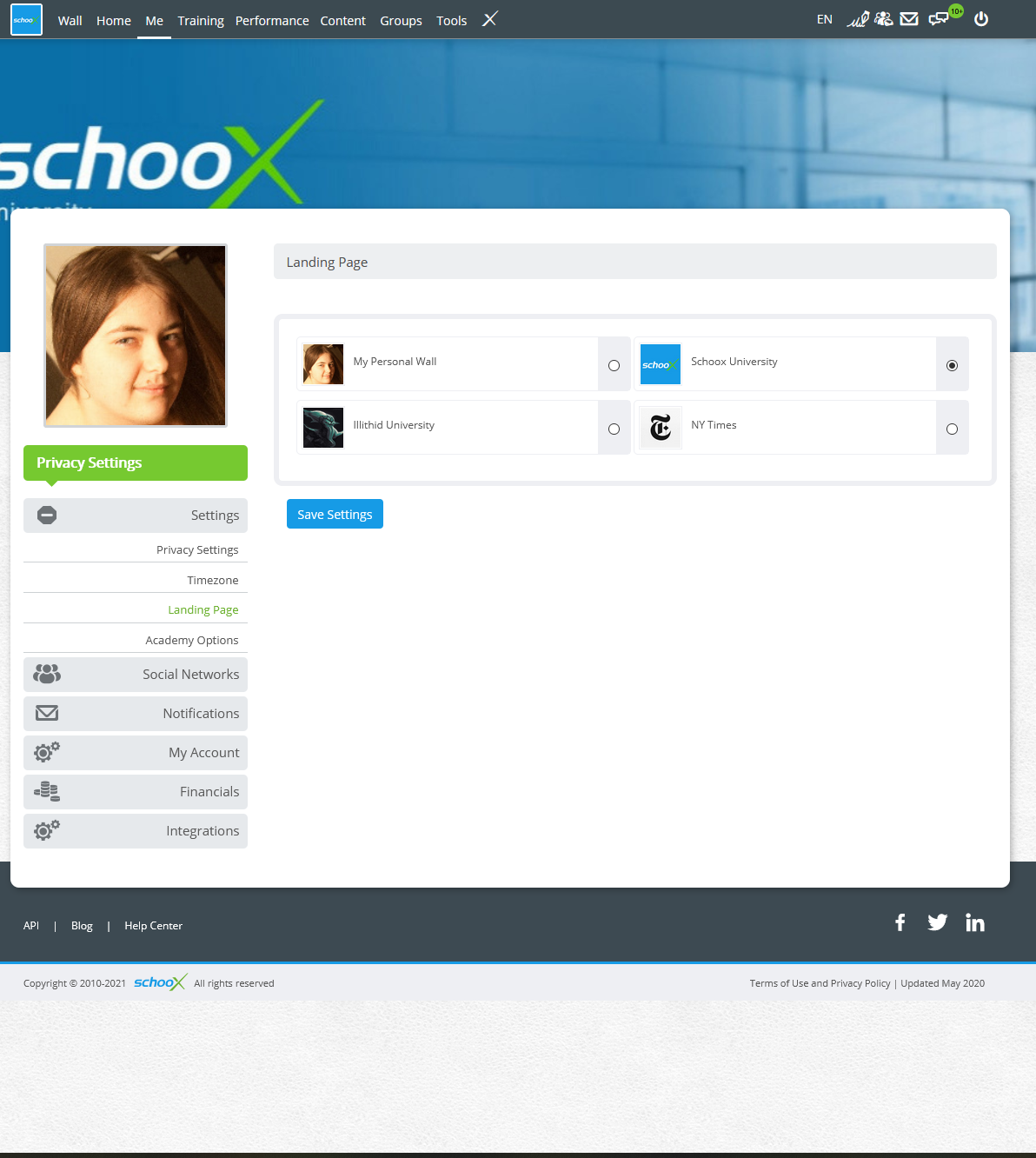 Changing the landing page will allow you to pick which webpage loads after you sign in.