Instead of removing employees or customers from your Academy you can deactivate them. After deactivating them you can reactivate them anytime you want and even track the progress they've already done.
Navigate to the Admin tab and select Manage Members. Check the boxes next to the users (e.g. employee or customers) you want to deactivate, and then click Deactivate.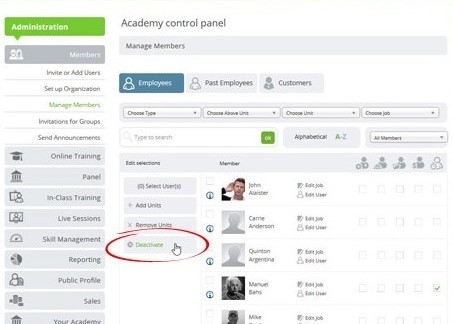 To reactivate a user select Past Employees and choose reactivate. For viewing their past progress click view reporting.