Instead of removing employees and/or external members from your Academy you can deactivate them. After deactivating them you can reactivate them anytime you want and even track the progress they've already done.
Navigate to the Admin tab and select Manage Members. Check the boxes next to the users (e.g. employee or external members) you want to deactivate, and then click Deactivate.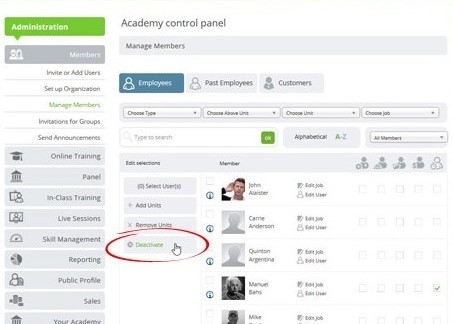 To reactivate a user select Past Employees and click on the reactivate button. Click on view reporting in order to see their past progress.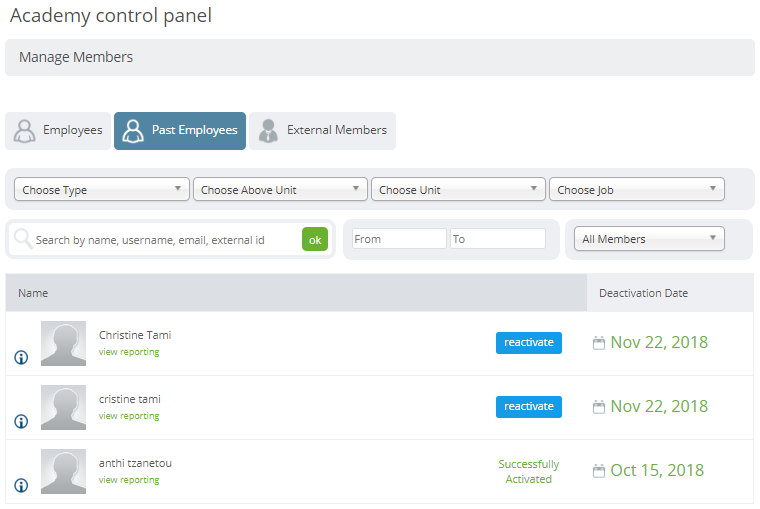 You, as an Admin/ Manager with the relevant permission enabled (Deactivate user), have also the option to deactivate users in bulk via an excel file upload!
To do so, please go to Admin, Manage Members, and download the mass deactivation template, on the right side of the page.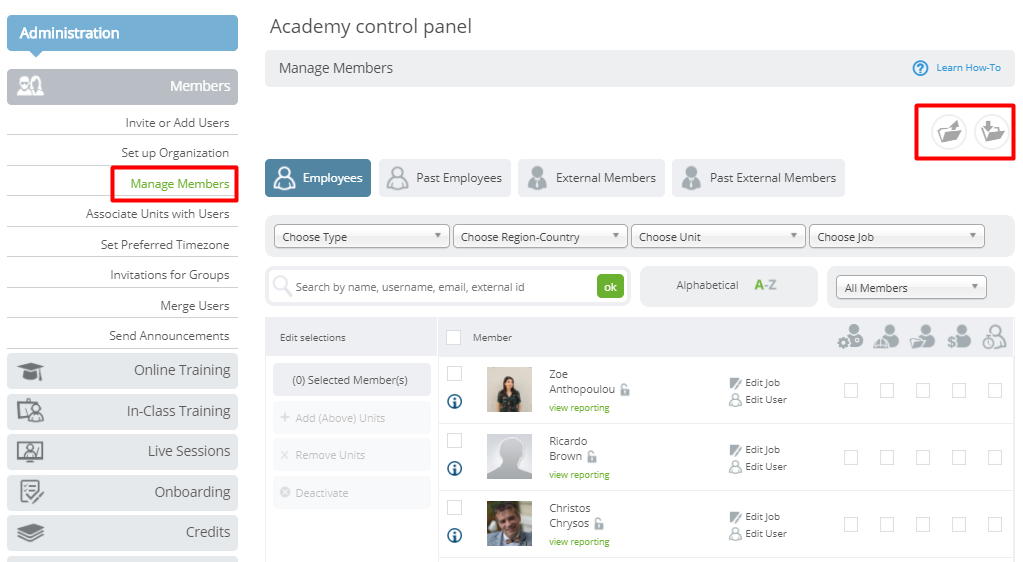 Add the User Id, the Firstname, and the Lastname of the users that you want to deactivate and save the file!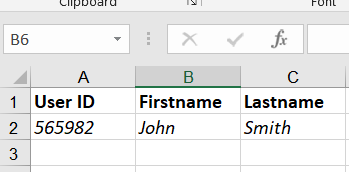 The last step to complete the process is to upload the template!
Please note that the mass deactivation template has a limit of 500 users.
Please note: If the Admin of the academy has enabled the "Deactivated user summary report" notification, the user (Admin/Manager) who initiated the deactivation will receive an email once the process has been completed.