Welcome to your Corporate Academy in Schoox!
When you become a member of a corporate Academy you will be able to find and attend corporate courses and curricula, find and share interesting content in your corporate library, participate in groups, and share knowledge and ideas with colleagues and customers.
This section is a brief introduction to your corporate Academy, and navigating through its different parts.
Home Page

This is the central page of your corporate Academy. It shows courses and curricula that have been recently published, new content that has been shared, new groups that have been created, etc. It shows you where you left off on your training. It also shows new announcements and recent activities of members.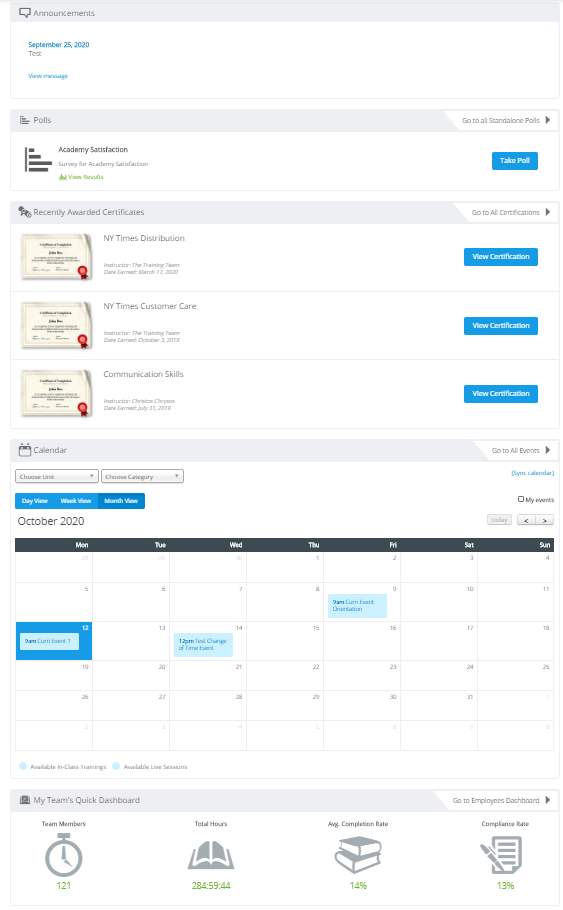 Me

Here you can find all of your certificates and accomplishments (expired/active)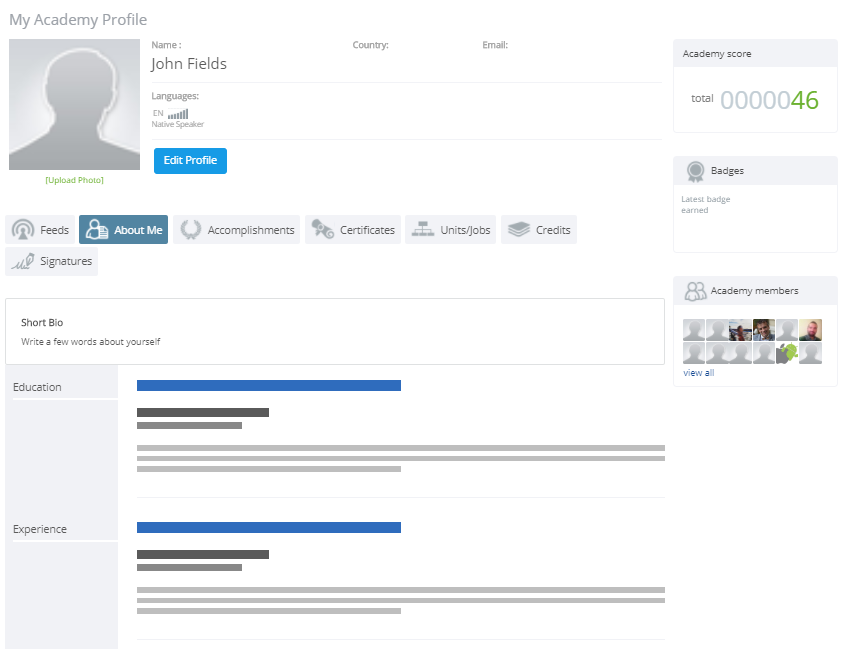 Training
Here you can find all published corporate courses, curricula, and events in your academy.
All corporate courses appear here - even courses you have already enrolled in or been assigned. You can recognize the courses in which you are already enrolled from the progress bar that appears just under the description of the course. If there is a Due Date for a course or curriculum, it will appear right after the course or curriculum description.
To attend a course click the title, and then on the big "Enroll" button.
Please note:
If your Training Manager assigns you a course, you will automatically be enrolled in; it will appear in the Your Training section.
You can also find and enroll in courses that interest you without having the Training Manager assign them to you.
Content
The Corporate Library is the place where members can share any kind of content (files and web resources). Content can be YouTube or Vimeo Videos, Slideshare presentations, interesting web pages, or even files.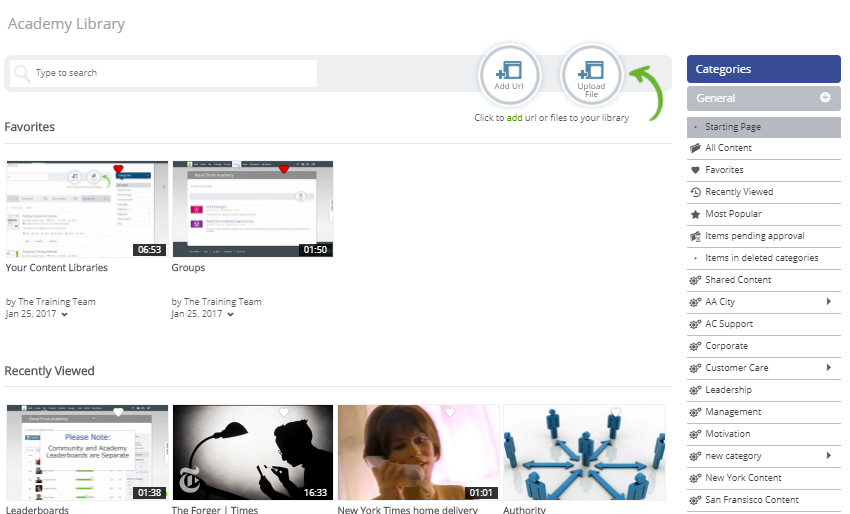 Depending on your permissions, you may only have access to the corporate library, or may be allowed to share content with the Academy.
Read also:
Wall
Not all corporate Academies have a Wall. If your Admin decided to have a Wall, you will have access to it by clicking on this tab. Depending on the rules the Admin has set, you may be able to post and comment on others' posts.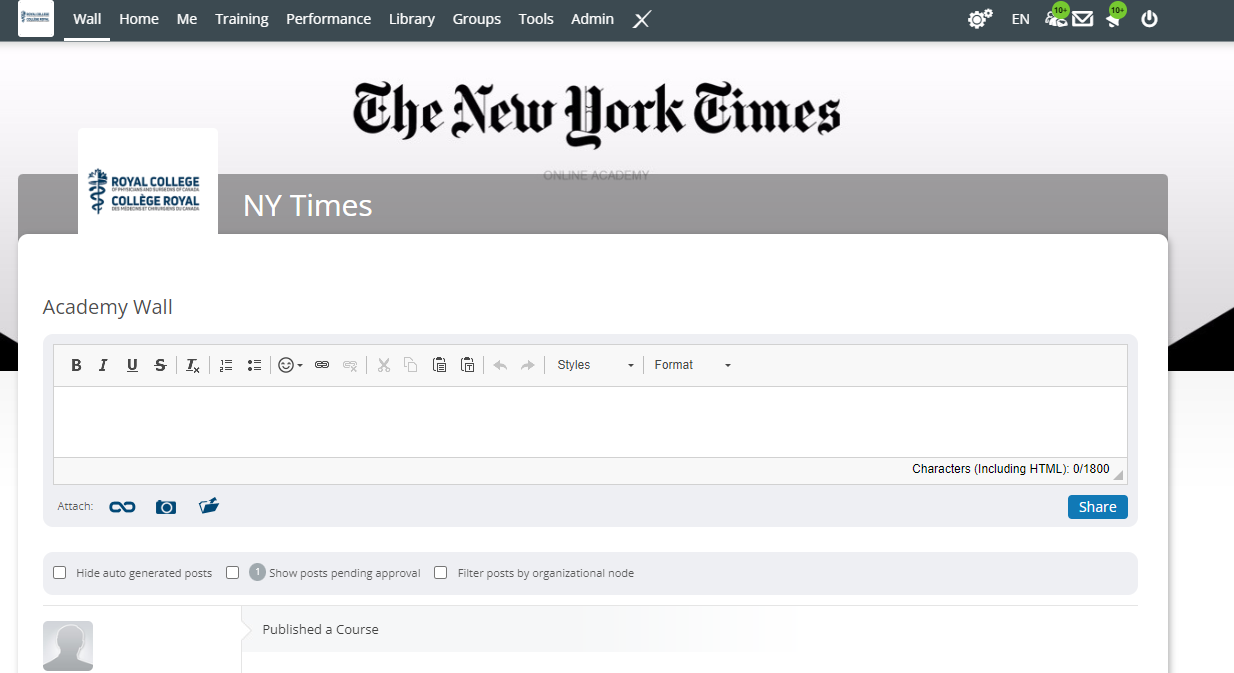 Dashboard
You can see how you're doing on your training in your dashboard. Click on "Me" and select "My Dashboard".