The Dashboards of your Academy provide very detailed data about your members' training performance. Your dashboard has eight different tabs to view different types of reports: Employees, Courses, Job Trainings, Curricula, Exams, Compare, Events and Careers.
You can get to the dashboards by selecting Admin from the upper navigation menu, and then clicking Reporting.
Under the Employees tab, you can search and view how individuals are doing. Clicking an individual's name will bring up a list of their associated courses, curricula, exams, and on the job trainings. You are then able to dive deeper into each of the topics by clicking the topic's name or the related graph icon.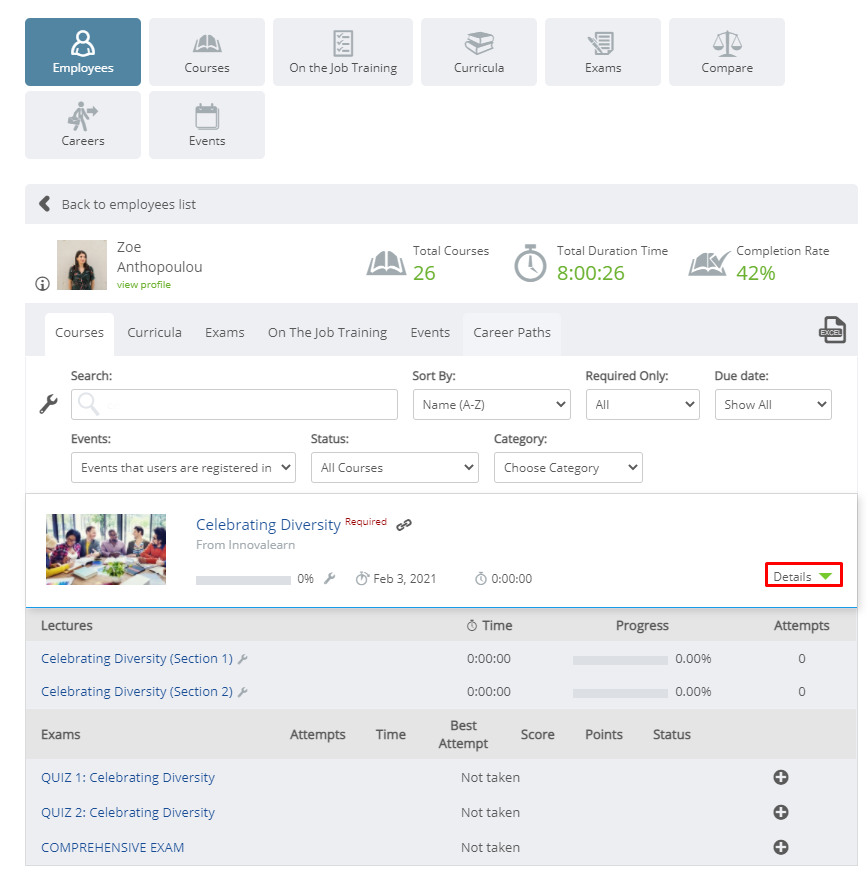 Under the Courses tab, you are able to track progress by course.
The On the Job Trainings Tab
Under the On the Job Trainings, you can view and edit any On the Job Trainings you have set up. You can search for specific training and then fill in the necessary feedback.
Under the Curricula tab, you can track by curricula.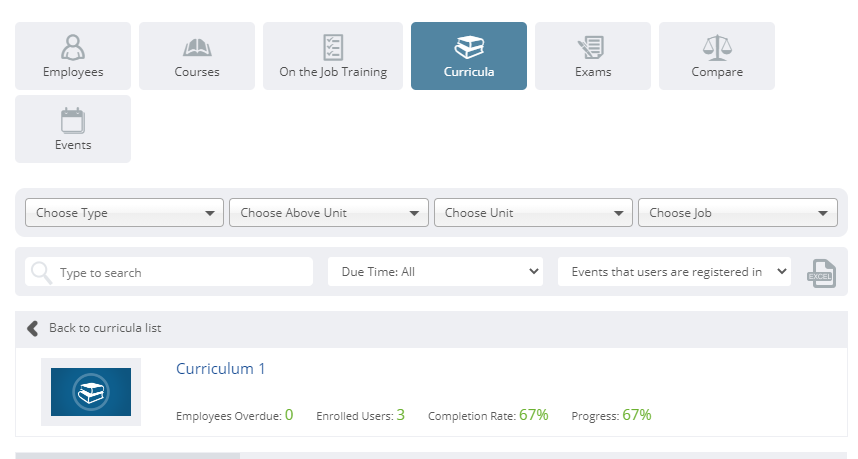 Under the Exams tab, you can track by specific exams. You can click Details to see the answers given in that specific exam.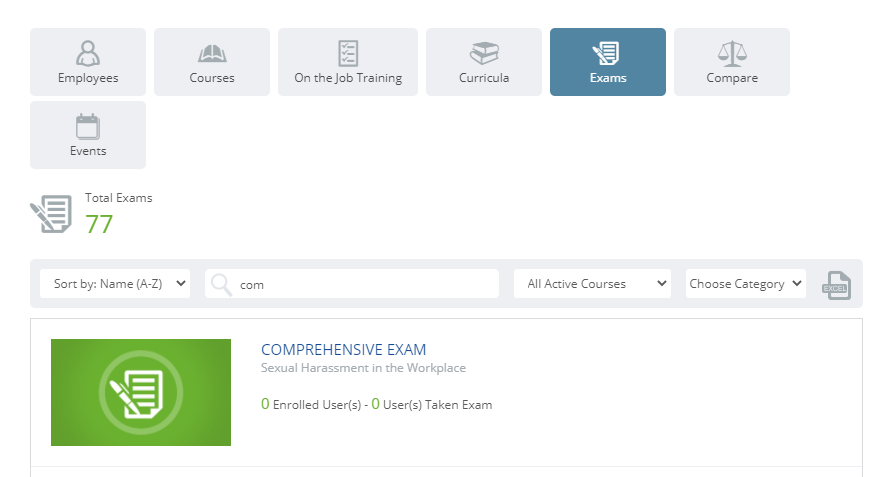 Under the Compare tab, you can track how each location, business unit, or store is doing comparatively to each other.
Under Events, you can track the various learning events you have set up.
Under the Careers tab, you can track the skill strength per individual and job.