In a corporate Academy, the Admin decides which group of users can create corporate courses (i.e. create courses and connect them with the Academy). By default, only Admins and Training Managers can create corporate courses. But the admin can give authorization also to employees to be able to create corporate courses.
To create a course, you select the Training on your Academy navigation bar and then Courses.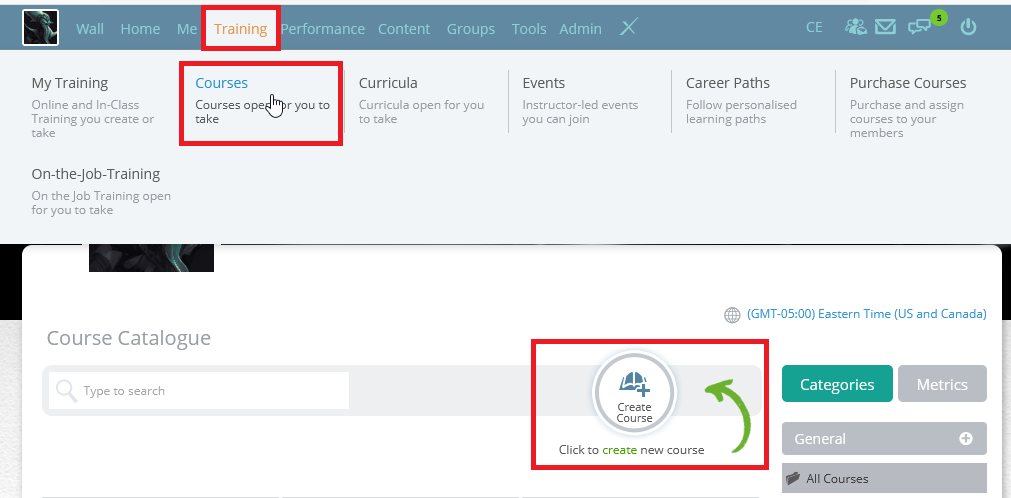 If you have been given the authorization to create courses for your corporate Academy you are a member of as an employee you will see this Academy listed in the Ownership menu on the Edit Info page when you create the course.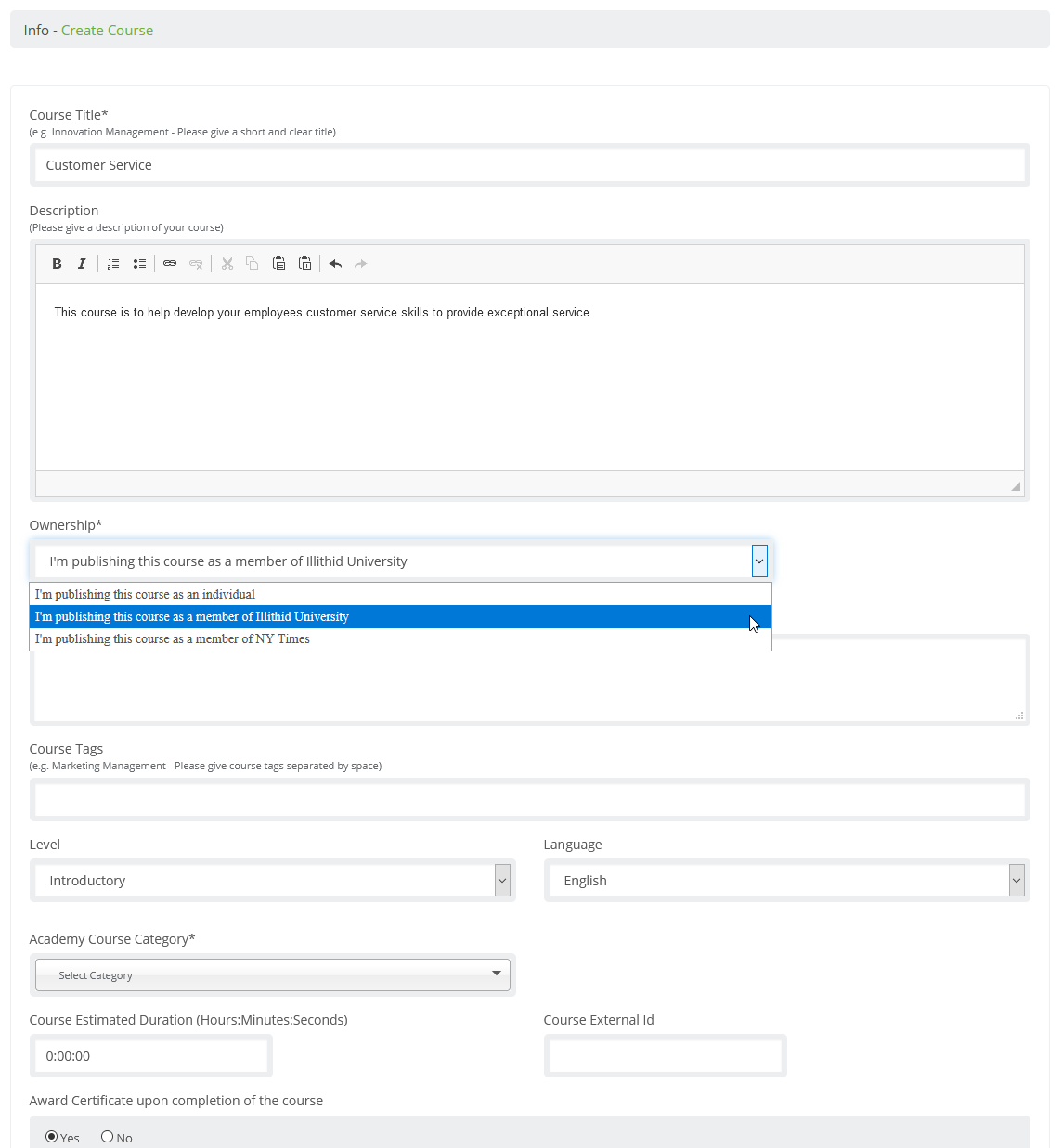 Please Note: While you are a member of an Academy you are also a member of schooX's community. This gives you the right to create courses anytime and share it with others. Authorization from your corporate Admin is needed only to connect a course with an Academy so that it will be listed as a corporate course within the specific Academy.
In addition, you are able to access the My Schoox, you may create a course here as well. These courses can be published to an Academy as well. Select Tools on the navigation bar and then Create Course. However, you will have to have permission from your Academy Administrator to do so.