1. Corporate Courses
Corporate courses and curriculums either in which you have been enrolled or have been assigned appear under Training-> My Training.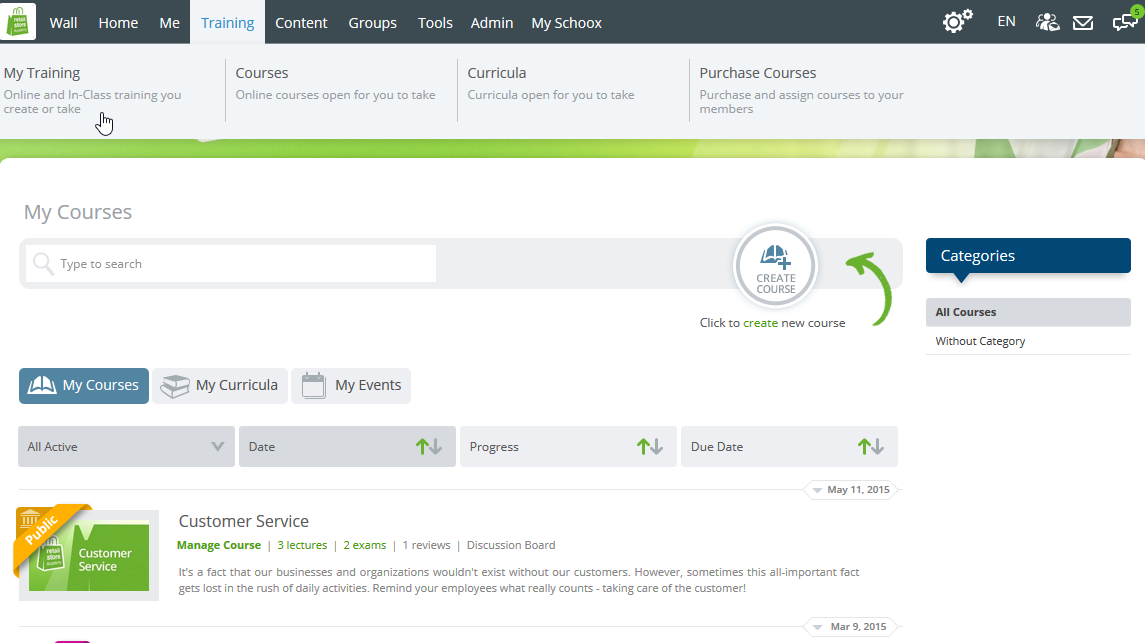 If there is a Due Date for a course or curriculum it will appear right after the course or curriculum description. Courses and Curriculums that have a Due Date appear first on the list.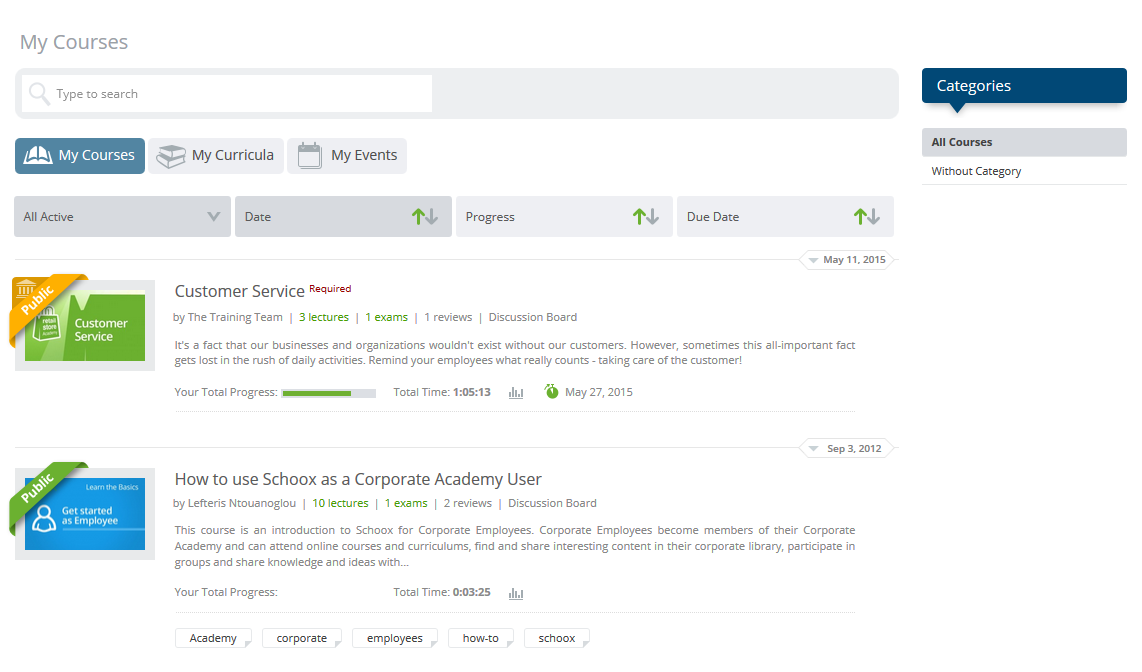 2. Your Personal Courses
While being a member of a corporate Academy you are also an individual member on Schoox. Courses outside of your Academy (Schoox Public Course) that you like and enroll appear in your personal course library.