In Schoox you can create a Badge to add to your Academy. Then it can be available for training managers and admins to award to members. To do so, please follow the steps below:
1. Go to your Academy's Admin Panel.
2. Click the Training tab, then Badges from the left menu.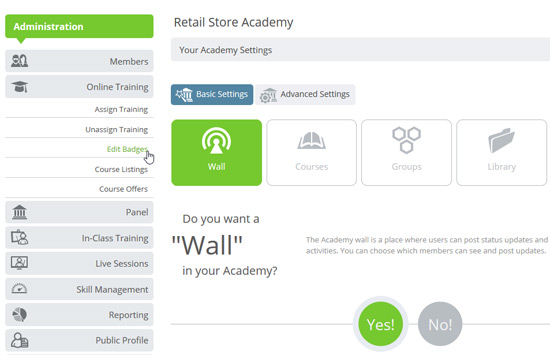 3. In the pop-up window that opens select Create Badge from the left side menu. Add a title for your badge, write a short description, connect your badge with one of your Academies, and upload an image.
4. Select the blue Create Badge button at the bottom of the page to save your badge.