In Schoox, sometimes, you need to copy a course. Here is how you can easily do so.
Please note: This functionality is available only for users with Admin rights, Course Instructors and Training Managers with the relevant permission enabled (Advanced Academy Settings- Who can edit Academy Courses).
Locate the course you need to copy under "Training" tab in the navigation bar.

Under the course name, click on "Manage course" field.

In the course panel on the left, go to "Edit Course" and click on "Copy Course".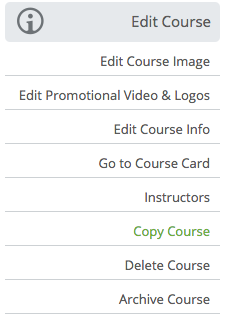 You can also decide what elements you need to copy after you click on "Copy Course":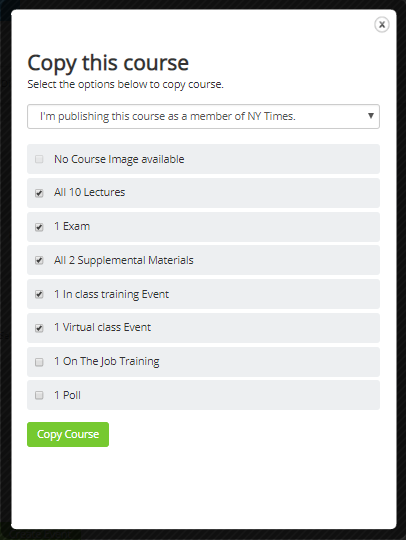 You will then be redirected to the new course panel, where you can adjust the course settings.
Please note:
It is possible to copy a course either in the same academy or to another one. However, course events are not being copied from one academy to another as each event (course connected or standalone) is directly associated with the academy's Org structure.

It is not an instant action and it takes time depending on the system load at the time you copy the course.