In Schoox, sometimes, you need to copy a course. Here is how you can easily do so.
Locate the course you need to copy under "Training" tab in the navigation bar.

Under the course name, click on "Manage course" button.

In the course panel on the left, go to "Edit Course" and click on "Copy Course".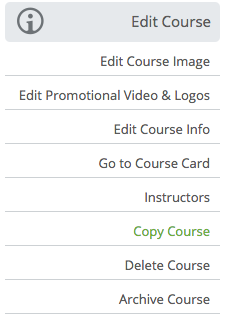 You can also decide what elements you need to copy after you click on "Copy Course":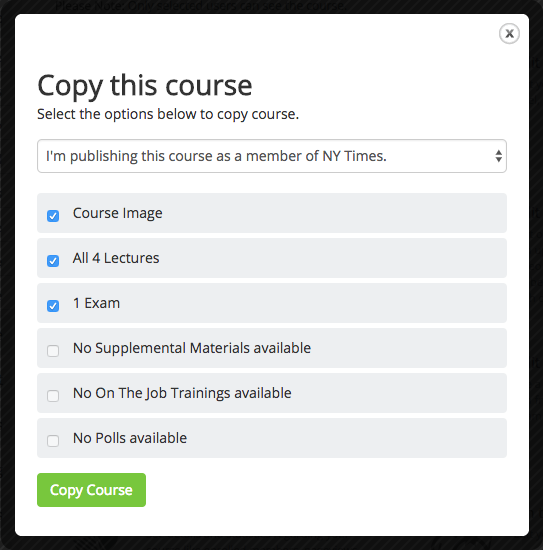 You will then be redirected to the new course panel, where you can adjust the course settings.