Schoox is a Social Learning Network that has a community open for anyone to join.
As a self-learner, you have access to over 10,000 public online courses in almost any topic from a wide range of course providers that can help you build a strong portfolio of qualifications that you can share with others.
You get access to a large number of free public online courses using Schoox Marketplace.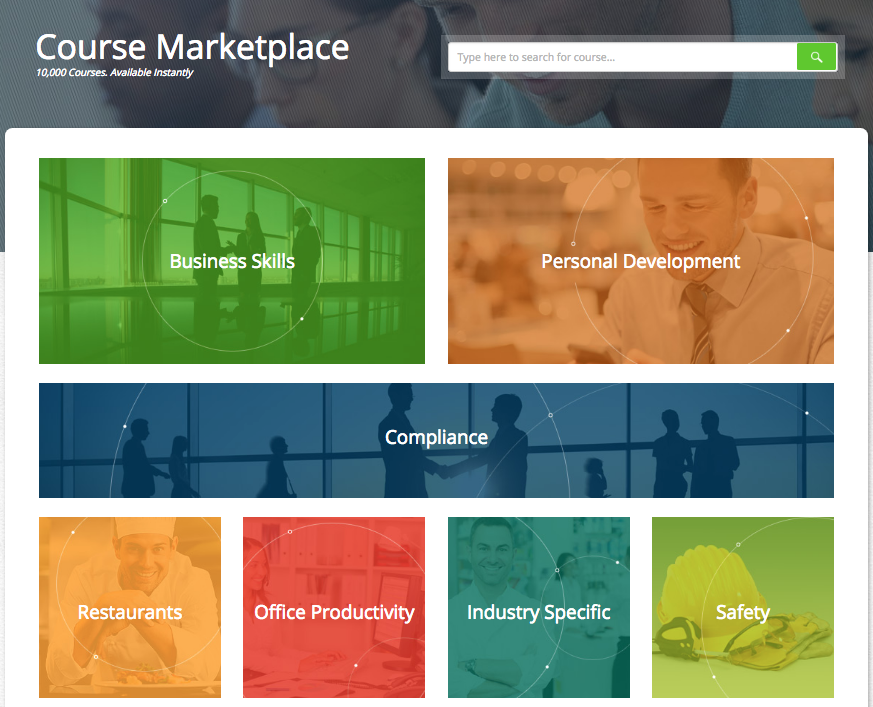 Schoox Marketplace allows you to:
- Discover over 10,000 online courses in more than 30 subject areas, from computer science to entrepreneurship to restaurant and hospitality.
- Enroll in public courses and attend all types of lectures whether they are videos, documents, or presentations.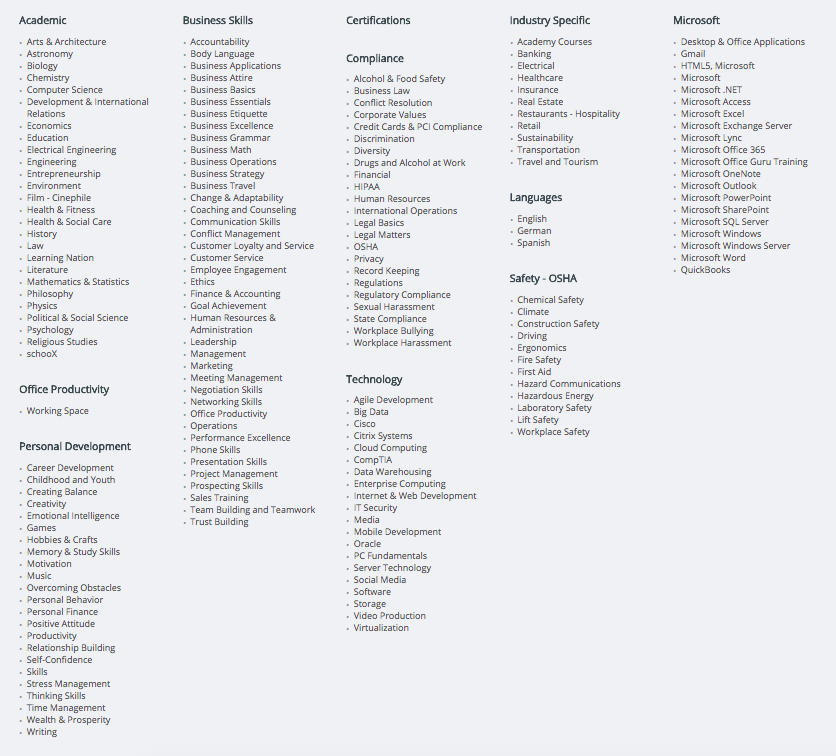 See also: How Can I Enroll In A Course I Purchased?