To provide a proof of certification that was acquired outside Schoox, you need to navigate to your personal portfolio from the upper navigation tab.
Select Me, My ePortfolio and then click on the Credits tab.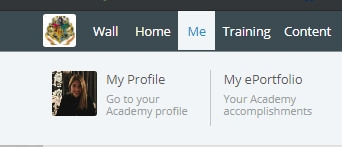 To upload your certificate, you first need to insert a number of credits that this training should give you in Schoox.
*For more information on Credits, please consult with the admin of your academy

Click on Add credits and choose the type of credit from the list. 

Insert the number of credits in the "Credits" field and the date of certification/training.
Provide the name of training or organizaton and then upload a proof of certification by selecting the Upload button. Finally, click Save.
Once you complete the process, this request will be listed as pending in your portfolio, as it will need to bee reviewed and approved. 
In the meantime, you are able to delete this request, or download the document. 

Once your credits are approved, though, you can no longer change the request, or download your certificate.