In Schoox, users with Admin rights or Group creators with the Assign Training permission enabled, can assign courses to an academy group.
Start the assignment by clicking on Admin from the upper navigation bar and then Assign Training, under the Online Training tab on your panel.
First, you need to select the course that you want to assign. You can find the course easier using the relevant search field. You also have the ability to select a specific Category or Decentralized Category, to further filter your results. Once you have found the course you want, click on the name of it to select it.
After the desired course is selected, it is time for the academy group selection, through the Group assignment option.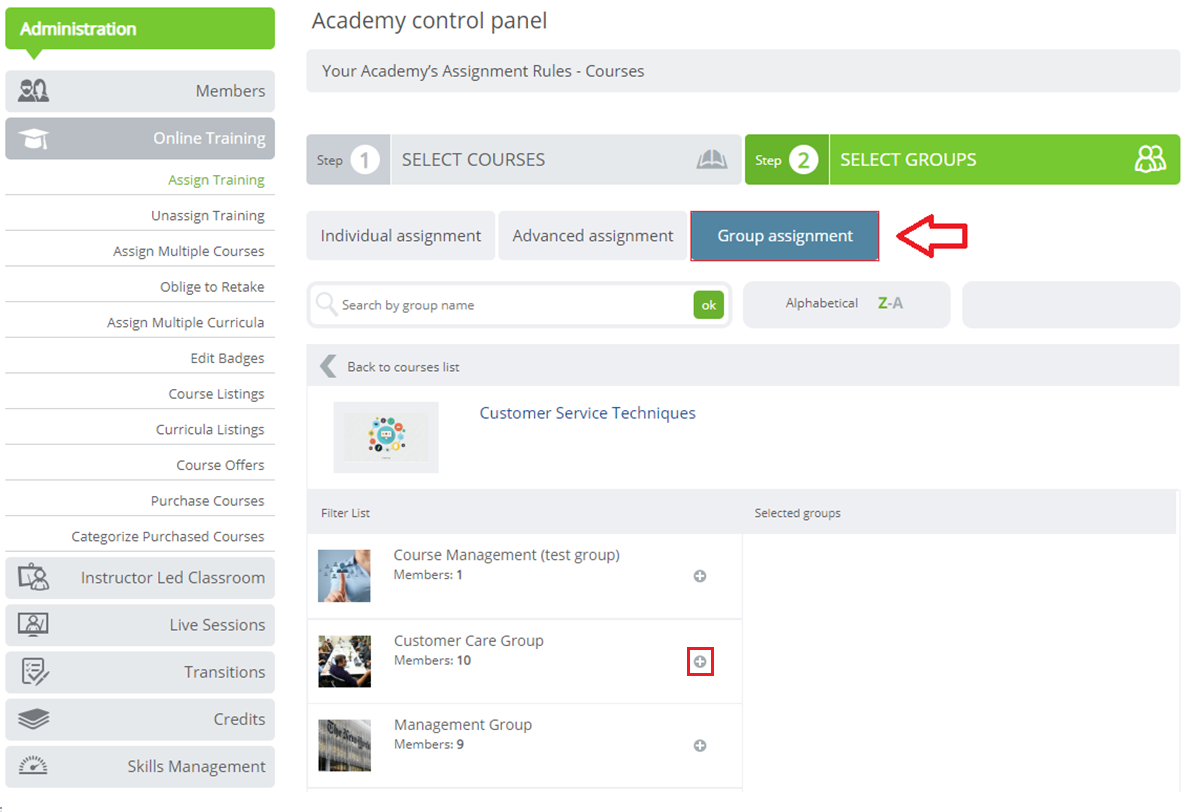 To assign a group to this course, simply click the Plus symbol next to the group-name in the left-hand column. The name of the group will then appear in the right-hand Selected column.
To remove a group from the list, click the Minus symbol.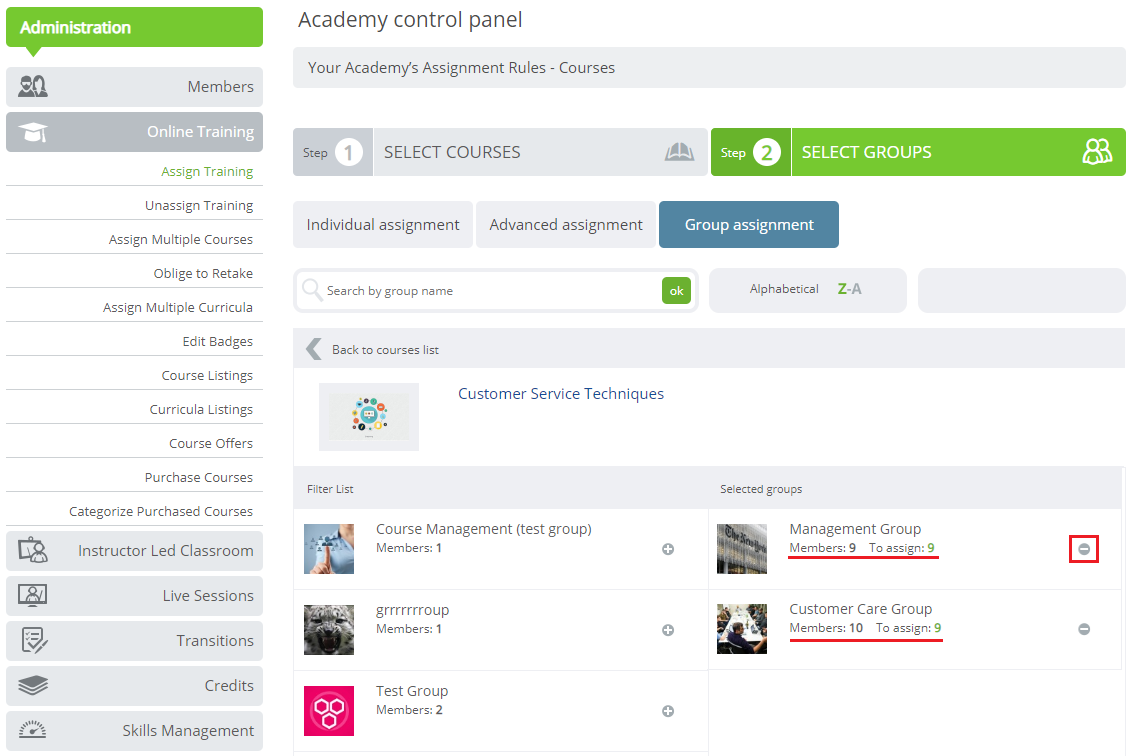 Please note that an Admin can select any of the existing academy groups while a manager has the right to select only the groups that he has created.
Moreover, Schoox automatically excludes from the To assign list some individuals based on the following:
If an Admin assigns a course to a group that he is also a member of, he will be

excluded

from the To assign list.
If a Group Creator assigns a course to a group, the system excludes automatically the individuals that this Group Creator has no permission to assign to.
If an individual - member of a group is already enrolled in the selected course, he will not be included in the To assign list.
After selecting the desired groups, you can give them a due date by typing in either the number of days in which they have to complete the course or a specific date by which the course needs to be completed. Please note that in both cases, the due date is being defined based on the logged-in user's (assignor's) preferred timezone.
Please note that once you add value for the due date field, you will be able to see an extra checkbox "Unassign users once due date is missed''. Once selected, each user who is included in this assignment should be automatically unassigned from the course once the due date passes.
Type in a personalized message to them, if you'd like, select if you want the prerequisites (if any) to be assigned too and click Assign when finished.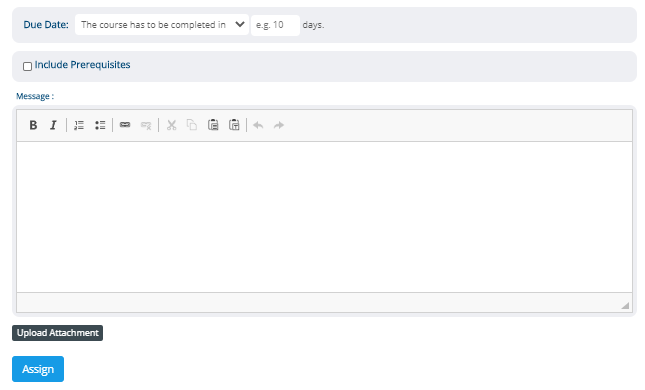 Each of the members of the group will then receive a notification in Schoox, and an email if they've set up that functionality.