In UPL, you can see where you stand within the community of an academy. The more active you are, the more points you earn. The more points you earn, the higher your score.
The Academy Leaderboard gives you an overview of where you stand among others in your academy (Global Leaderboard), and within a specific unit or above unit (Local Leaderboard).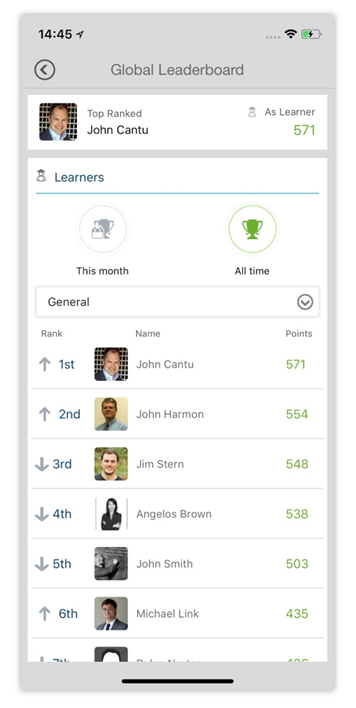 Select the General filter to monitor the points and trends of all employees in your academy or select the By Expertise filter, and then a job category from the drop down list to filter employees based on their Job position.