Users with Admin rights, Training Managers or Managers with the Assign Training permission enabled, can unassign multiple courses from multiple users.
To do so, just go to the Online Training tab from your administration panel and select Unassign Multiple Courses.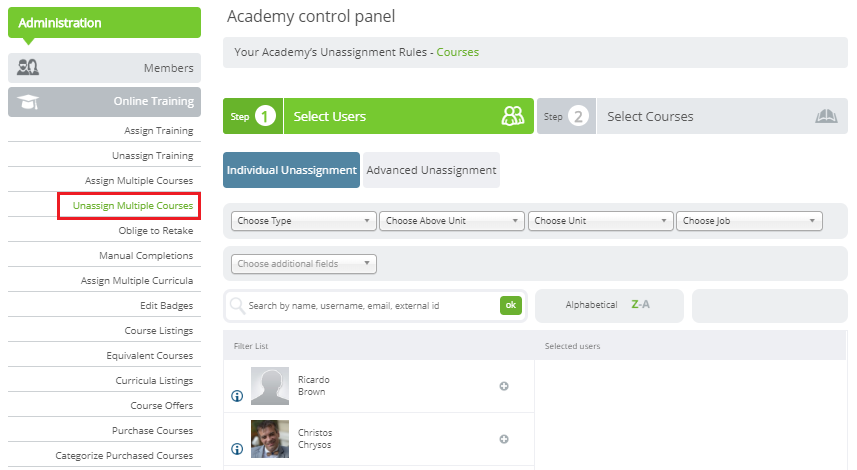 First, you need to select the users to be unassigned. You can select individual users by filtering the users populating to those being associated with the desired org structure set by you, or use the Advanced Unassignment functionality where users can be filtered by job code. You can also filter the users based on custom fields that you have set up for your Academy by clicking the "Choose Additional Fields" dropdown. There you will also find the Academy Joined Date and Hired Date fields as options for filtering.
Individual Unassignment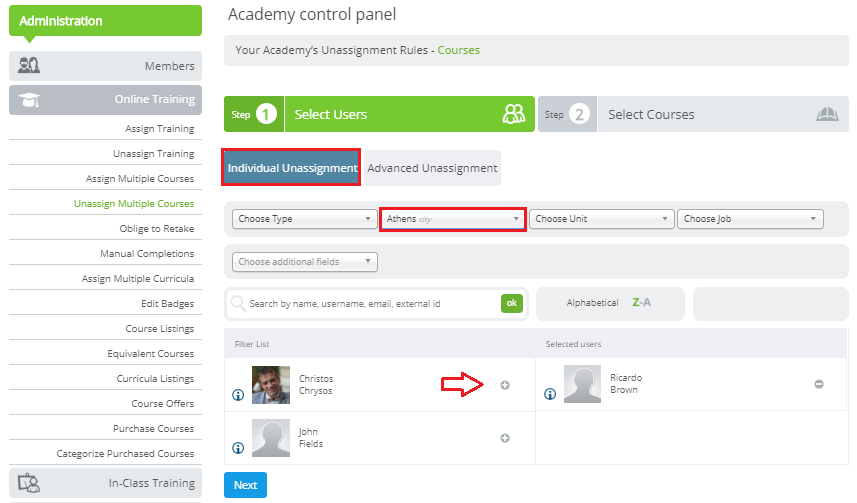 Advanced Unassignment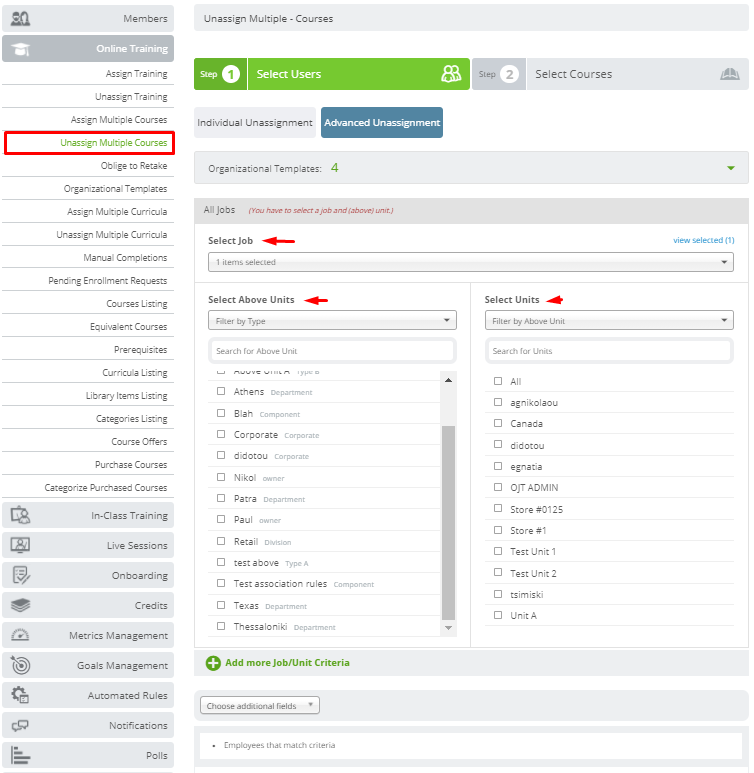 Please note that you have the option to combine multiple unassignment rules by using AND/OR/NOT operators. To do so, just click on the "Add more Job/ Unit Criteria" option and add your combination on the Rule Composition editor panel. Read also: How to combine (un)assignment rules?
After all desired users are selected, it is time for the course selection. Courses populating are all available courses within the academy.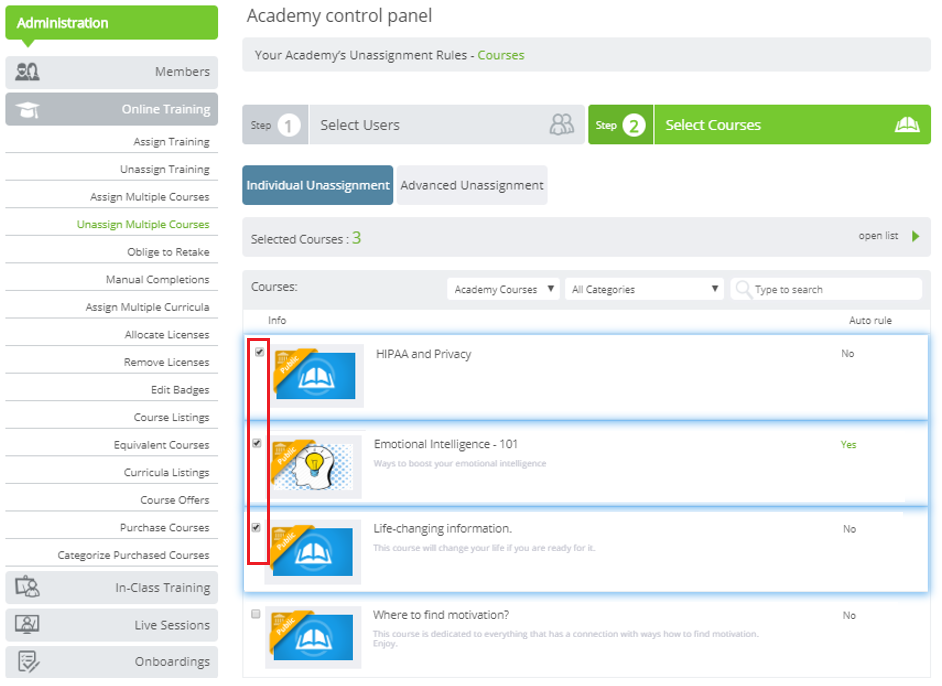 Once you have selected the courses that need to be unassigned, click on the blue "Unassign" button at the bottom of your page in order to complete the proccess.
Please note: (Assistant) Unit Managers and (Assistant) Head ofs will be able to unassign courses only from users that either belong to their (Above) Unit or their underneath (Above) Units. Moreover, they will be able to select only the courses that they have permission to access, based on the relevant category permissions.