As an Academy Administrator, Training Manager or Manager with the relevant permission enabled (Bulk Complete Training), you are able to mark courses/curricula as completed for multiple users at once.
Just go to Online Training from your Administration panel and click on the Manual Completions option.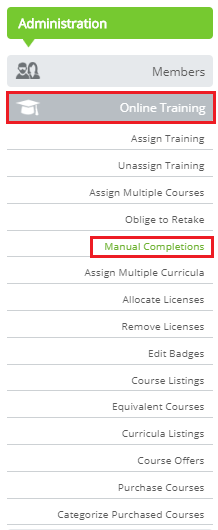 First of all, you need to select the course/curriculum that you want to mark as completed. To do so, just click on the Course/Curriculum- title.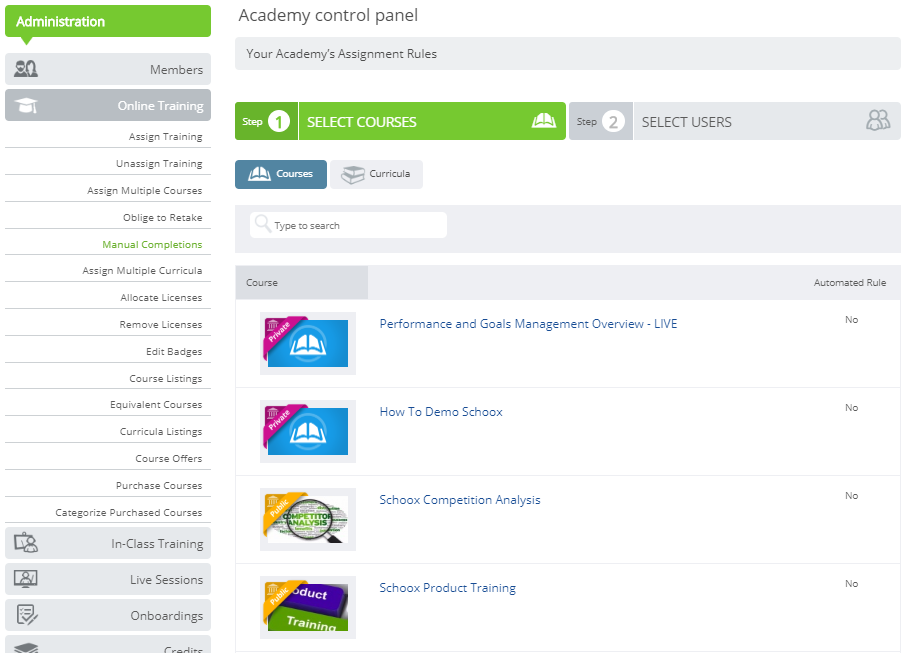 After the course selection, it's time to select the desired users. You can select individual users by filtering the users populating to those being associated with the desired organizational structure set by you or use the advanced functionality where users are filtered by job code. If you have added extra custom attributes for your employees, you have also the option to filter your results based on these fields.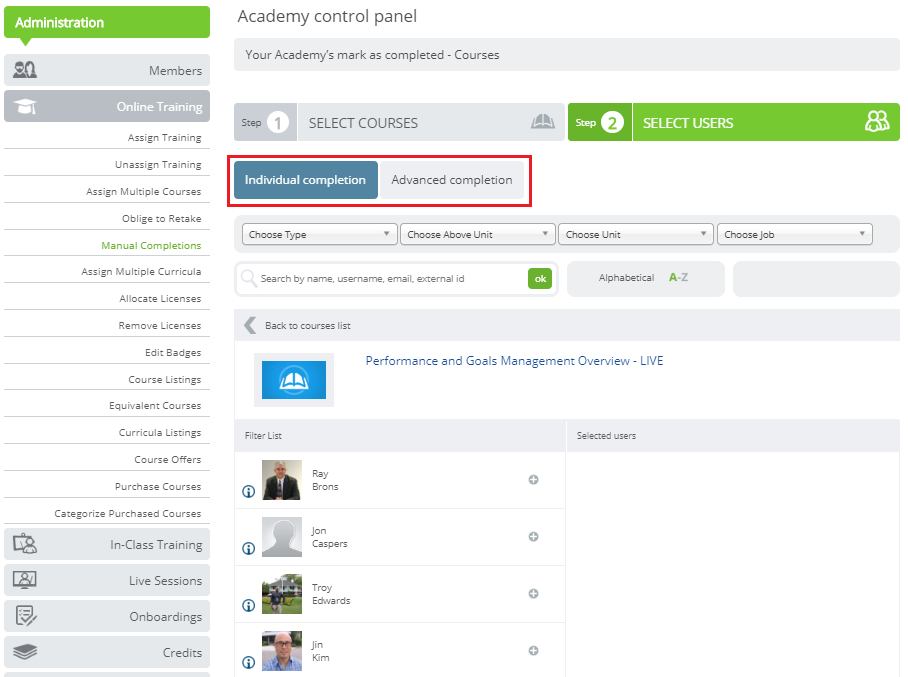 Choose the desired users and click on the blue Mark as Completed button at the bottom of the page.
Please note: If you mark a course as completed a Course for a user using this functionality, the relevant lectures within the selected Course will not be automatically marked as completed. Same applies to Curricula and the Courses within the Curricula.
Read also: Can I mark an employee's course, curriculum or lecture as completed?