Zoom accounts can be connected with personal Schoox profiles. Thus, managers can use their own personal Zoom accounts to create and initiate Live Sessions in the Academy.
To do so, select Me and then My Settings from the upper navigation menu. From the left side menu under Integrations, select Zoom meeting. Fill in the capacity (Users limit) and click on Connect.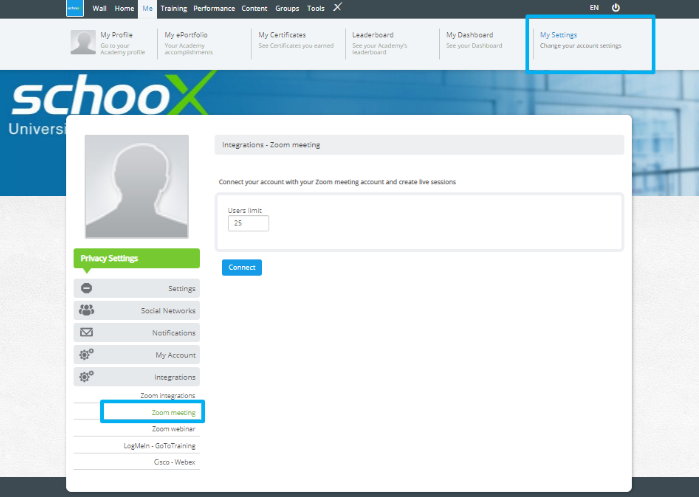 Note: If you have an up to 25 users Zoom account, for example, you won't be able to invite more than 25 users for your event.
You will be redirected to Zoom and you will need to enter your zoom credentials in the panel that opens.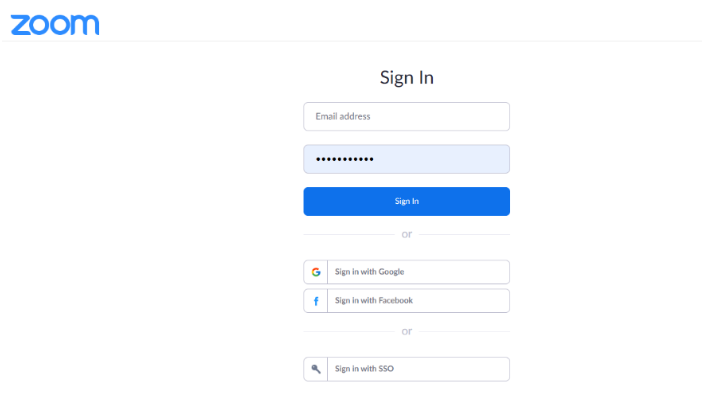 Please note that if it is the first time that your account is connected with Schoox, you will need to allow Schoox to access your Zoom account.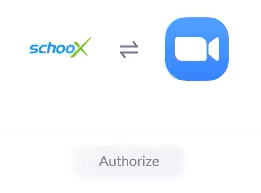 Tip! Permissions in Zoom Meetings
In order to be able to set up the integration, you will need to check your Zoom account and make sure that you have all of the necessary permissions enabled:
View and manage all user meetings (write permission)
View users' information and manage users (write permission)
View all user information (read permission)
View report data (read permission)
View all user meetings (read permission)
Your zoom account is now successfully connected with your personal Schoox account.

Read also: