All of your certificates (expired/active) are stored under your personal profile.
To find your certificates, click My Certificates under Me in either navigation bar (personal or academy).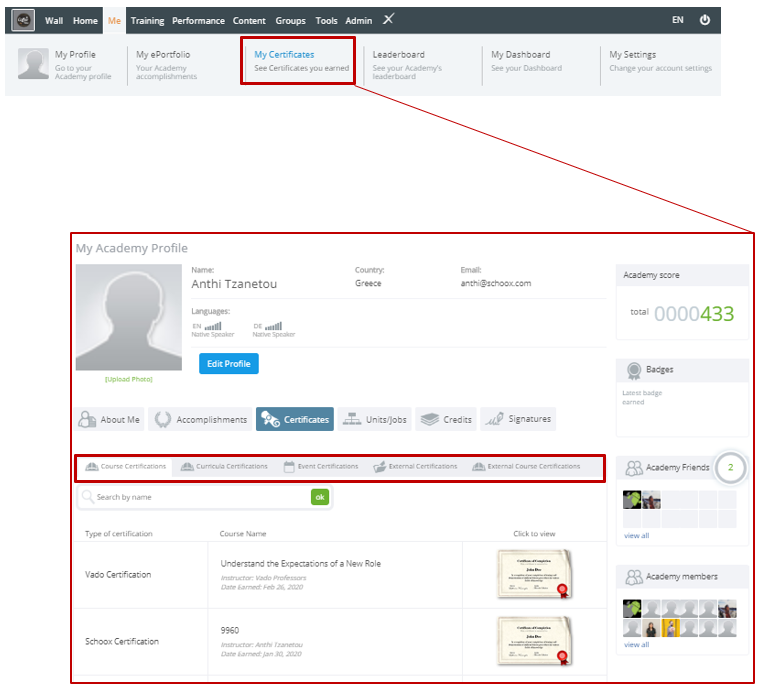 Under this tab you will find all of your certificates:
Course Certifications
Curricula Certifications
Event Certifications
External Certifications (The certifications that you uploaded in order to get the credits for your external training)
External Course Certifications (The certifications related to purchased - Marketplace-courses)
You can also view how long each certificate is valid for by clicking on the image of the certificate, and this information is displayed in the bottom left corner.