To complete the assessment hover over Performance and click on My Self-Assessments.

Please note that you will have the option to assess yourself only if the admin of your academy has enabled self-assessments for your academy.
You can assess yourself in any of the metrics showing up, simply by clicking on the New Assessment button. There are two categories of metrics: those who are required for your job and those who are optional. You can rate yourself in any of those. Make sure you are objective and, add a comment if needed. The comment may help justify your assessment.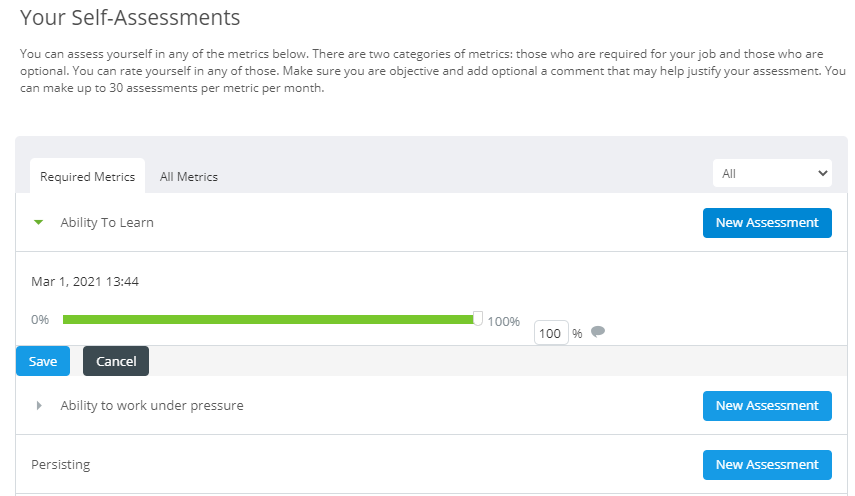 You can make up to 30 assessments per metric per month. Please note that self-assessment tries can be set from 1 to 30 per month based on the settings that your admin has applied for your academy.
By clicking on the arrow next to your metric, you will be able to see all of the assessments that you have made for this specific metric.