Admins have the option to set a period of time for when an employee may be out of office. Once this period of time is set, the due date of all incomplete courses and curricula for which the user is enrolled will be extended by a predefined number of days.
To extend the due dates for a user please go to Members from your Administration panel and click on the Periods to Extend Due Dates option.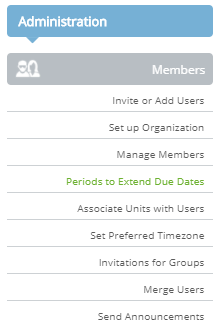 Find the desired user, add the period that he/she will be out of office and hit Save. All of the due dates will be extended accordingly.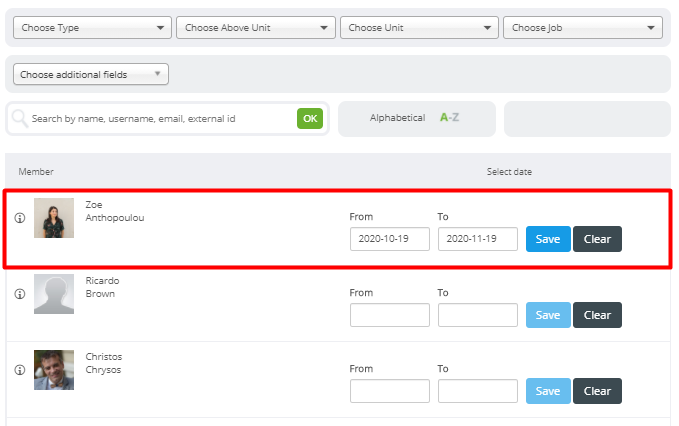 In this example, all of the due dates will be extended for one month. So, if Zoe had a due date for 10/20/2020, this due date will be updated and the new due date will be 11/20/2020.