If you are part of multiple academies, you can have access to all of them through your mobile app!
To see a list of all of the academies that you are part of click on the Change field, next to your academy's icon.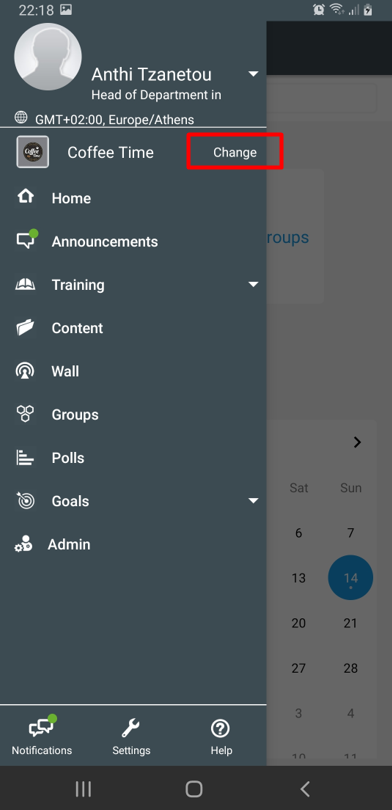 You will see a list of the Academies of which you are a member and you can just click on the name of the academy that you want to access!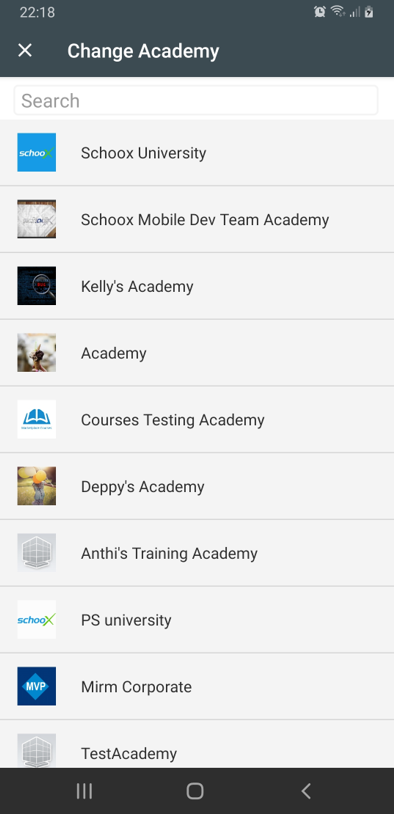 Tip! You can also define which should be the academy that will be used as the Landing page! To do so, click on your name on the main navigation menu and select My Settings.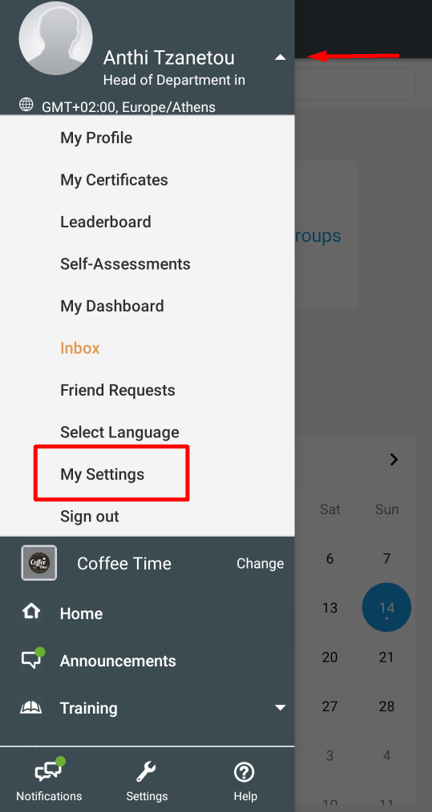 Click on the Choose your default Academy option and Select the academy that should be used as Landing page.