As an Admin, you have the option to set up your company's Units. To do so, click Admin, then select Members. Finally, click Set up Organization.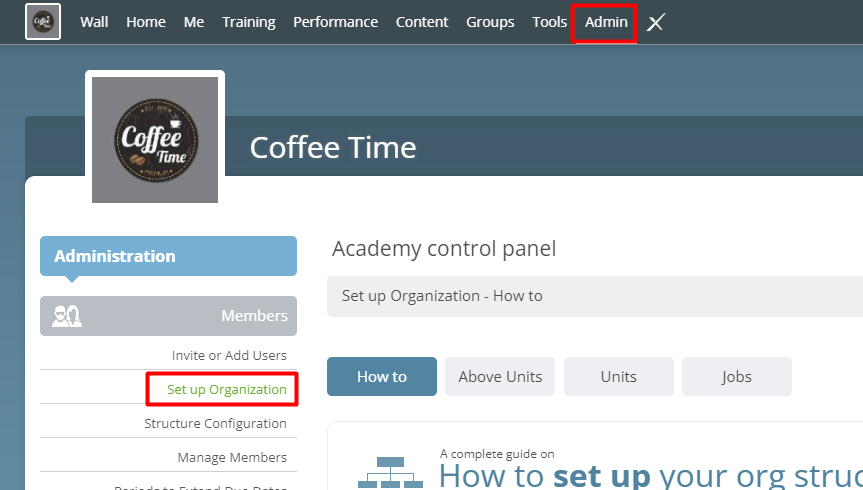 In order to Add Units, click on the Units tab.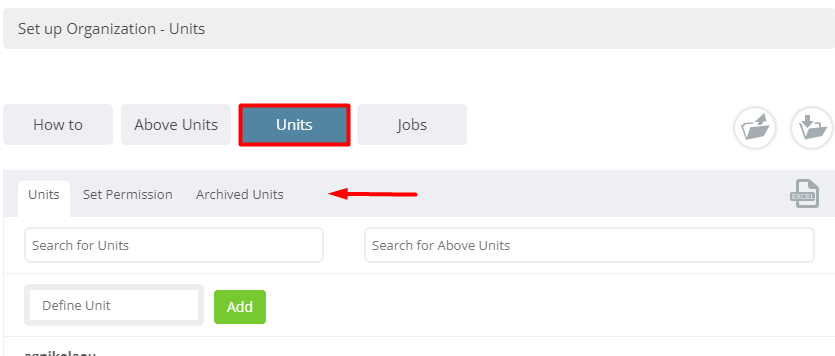 You will notice that there are three sub-tabs available:
Units: To add a new Unit type its name into the space provided, and click Add. Then, associate them with one or more Above Units by selecting the appropriate Above Unit from the drop-down menus. Repeat as often as needed. Adjustments will be automatically saved.

Set Permission: By the time that you'll create an new Unit you'll notice that two system jobs will be created, the Unit Manager and the Assistant Unit Manager. These jobs are being created automatically, you cannot delete them but you can define the permissions that they can have. For more information on how to define the permissions per job please read also: How to define the permissions per job?
Archived Units: Under this tab you'll find the units that were archived in the past.