In Schoox it is very easy to share content with others. To add content via the mobile application into the Academy library simply open the main navigation menu and select Library.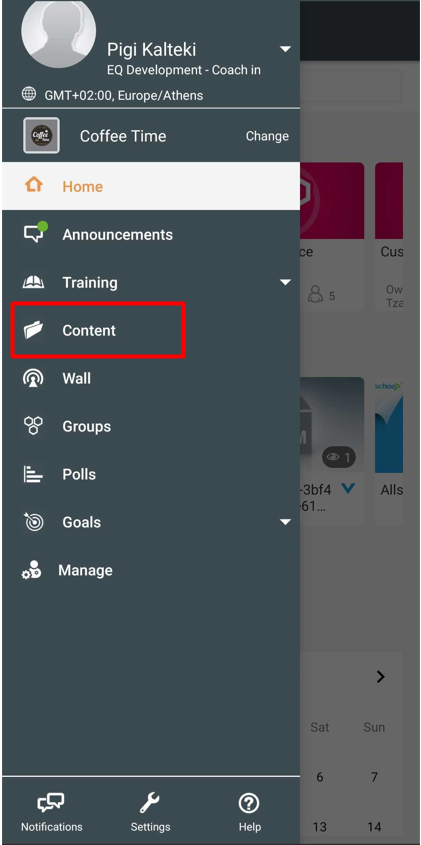 Hit on the "+" symbol at the bottom and select what kind of item you wish to add. You have the following options:
Upload a video from your device.
Take a video from your device.
Upload a file from your device.
Add a URL.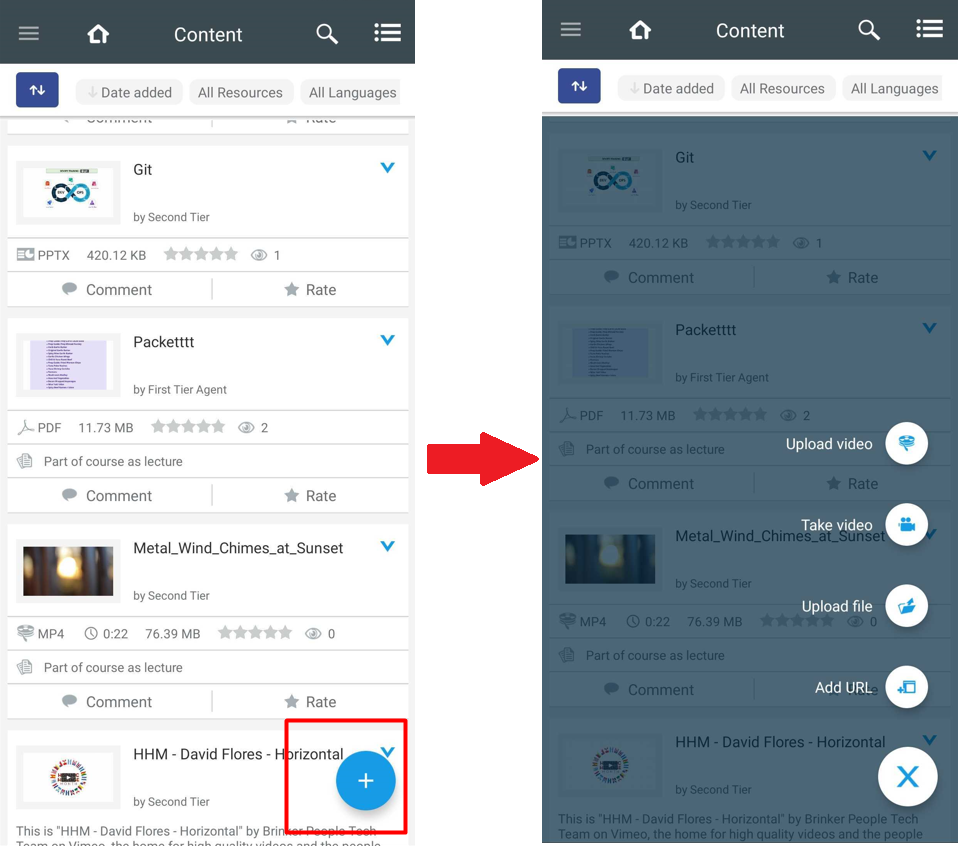 Add URL
To add a URL as an item in your Academy Library select the "Add URL" button from the above menu.
A prompt box will appear in order to type or Paste a URL. As soon as you insert the desired URL click on Fetch.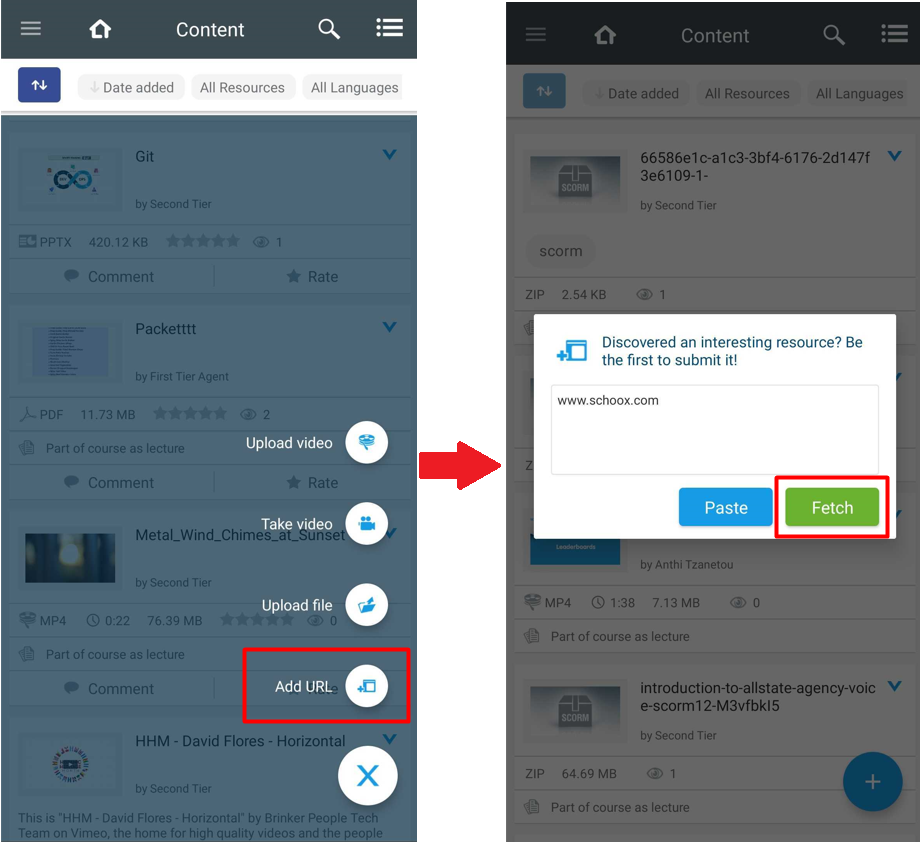 Next, you can edit the item's title, add a description, select the language in which the content is so that the users will be able to locate the content in their language easier! Additionally, you can select if the item will be saved also in your personal library as well as set (optionally) a date, after which it will be moved to deleted items (Expiration date).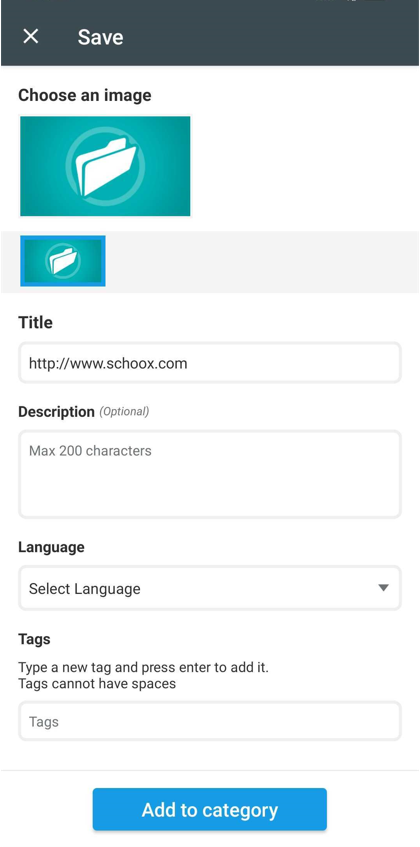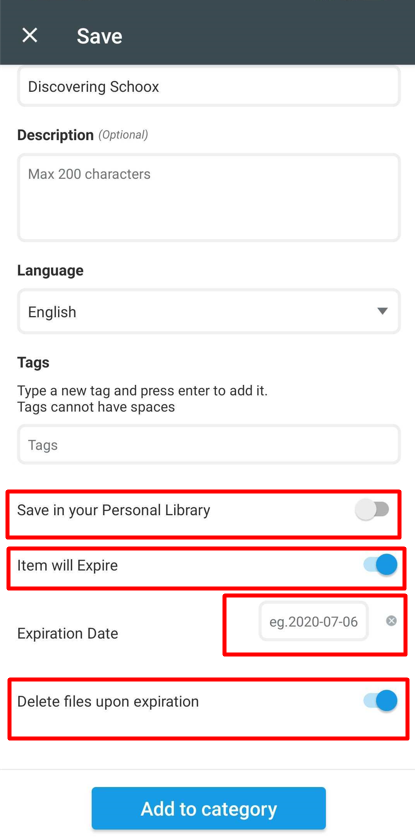 As soon as you fill in the appropriate information, click on Add to category. Select the library category you wish to save the new item to and hit on Save to Library.