If your Academy is integrated with ServSafe then your employees are able to attend the respective Courses.
The process that you, as a user will have to follow, is the same that you follow with the regular, Schoox courses! Just click on the ServSafe course, enroll yourself and click on the step you need to attend! You will be then redirected to the ServSafe website.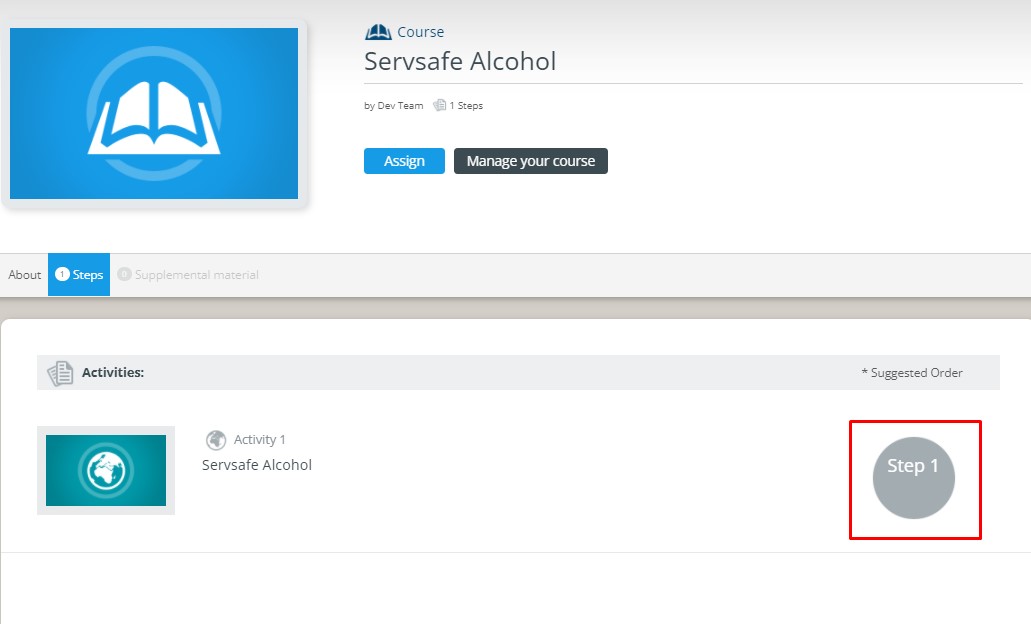 If you already have a valid account please log in with your user name and password (Serv Safe credentials).
If this is your first time taking a Serv Safe course, please create an account by completing the New User Registration.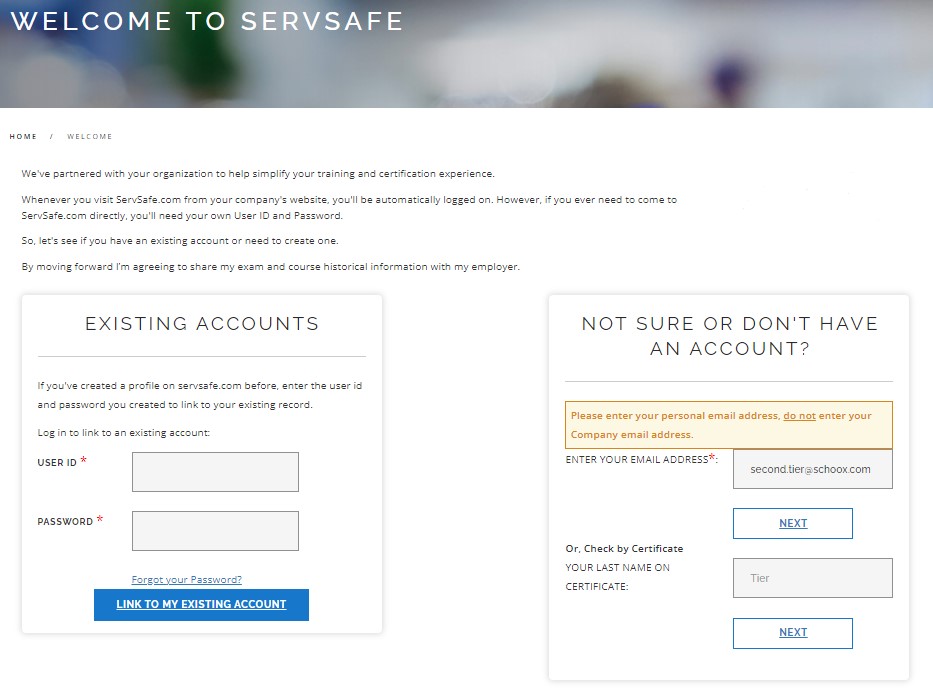 Once you are logged in you will be ready to navigate to the Serv Safe environment.
The Servsafe certificate should be populated to your account within the next 24 hours upon completion of the course. So in case, you don't see it under your account you should probably wait a bit.
Please note also that the completion date on the Certificates reflects the actual date that the course was completed and not the date that this completion was transferred to Schoox.
https://schoox.zendesk.com/knowledge/articles/4414180854423/en-us?brand_id=373712