Groups are a great social tool to allow conversation and documents to be kept and shared outside of the training process.
There are two different options available to add members to your group. You can either register users or invite them to join!

To do so select Groups in the main navigation menu and click on the group in question.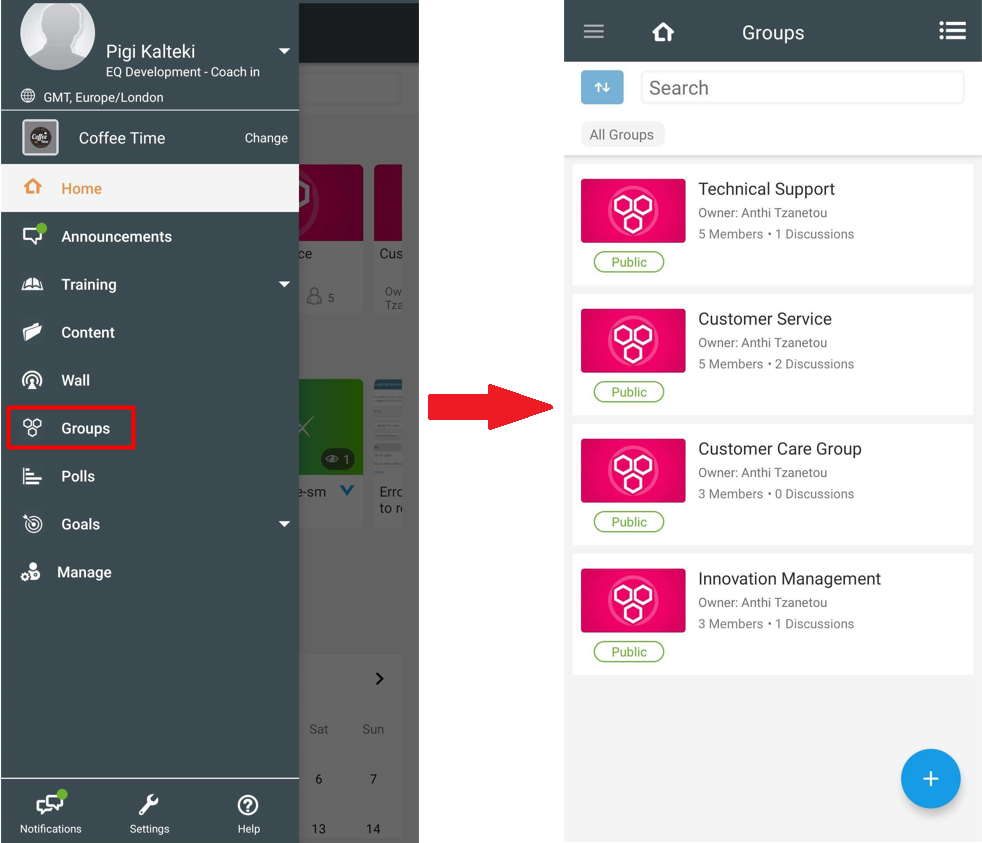 On the Members tab hit on the "+" button. You have the option to invite or register members.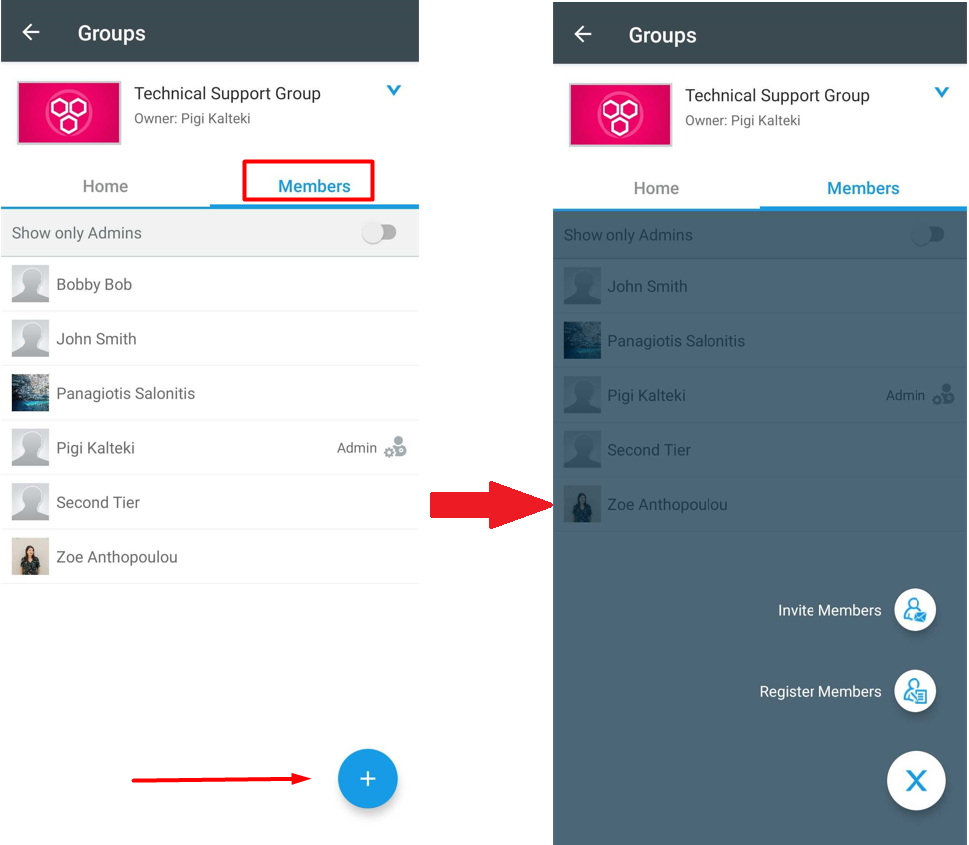 Send Invitations

You can send invitations to other members by selecting Invite Members.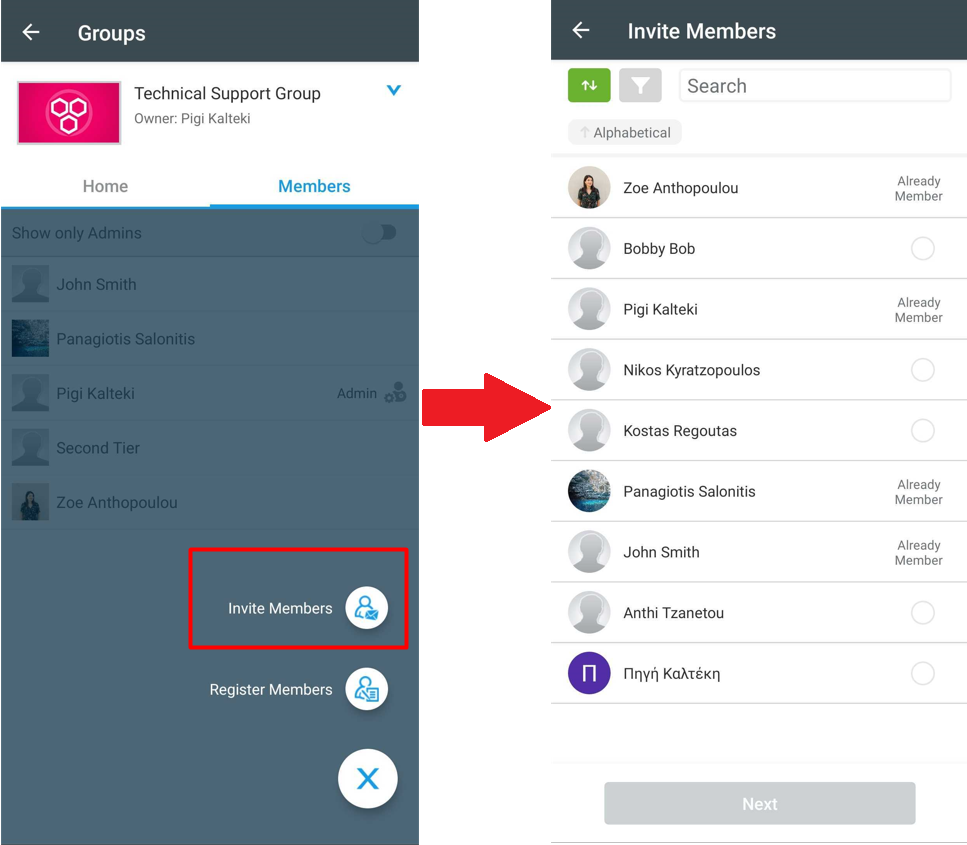 You can either invite specific members or a group of employees by using the organizational filtering options in order to find the individuals easier! Once you have selected the users that you want to invite, add a custom message and an attachment, if needed, and click on the Invite button at the bottom.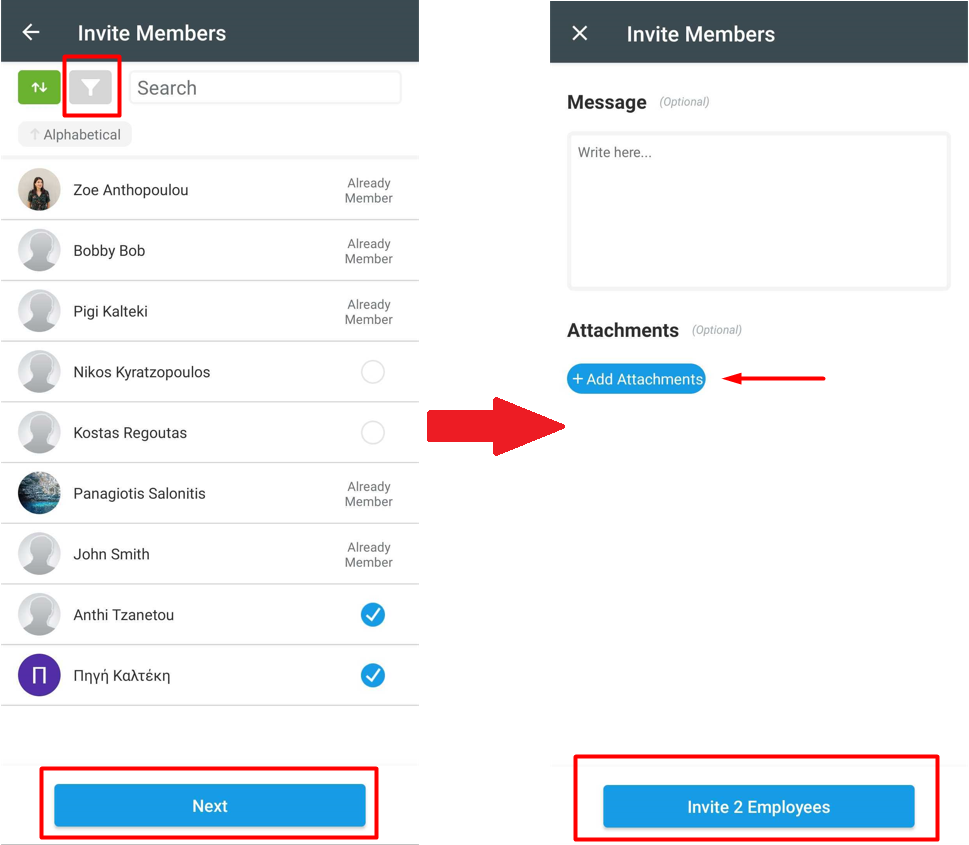 The selected users will receive an email notification and they will be able to join your group.
Register Members
Based on the Academy settings and Job Permissions the users that are able to register a user to a group are:
1) an Admin
2) a Group Admin with Create Group permission or Register Members to Groups (only to Groups he is an Admin of) permission
3) a manager with Register Members to Groups (All Groups) permission.

You have the option to register specific employees.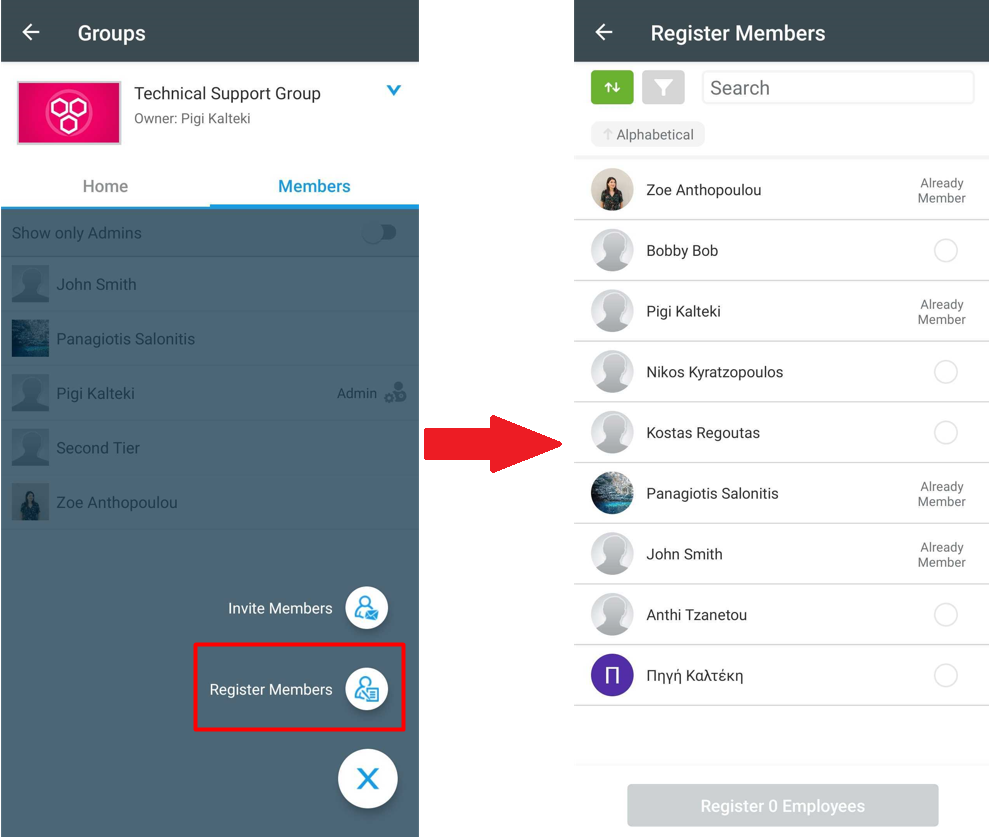 Alternatively, you can register a group of employees based on their job and location.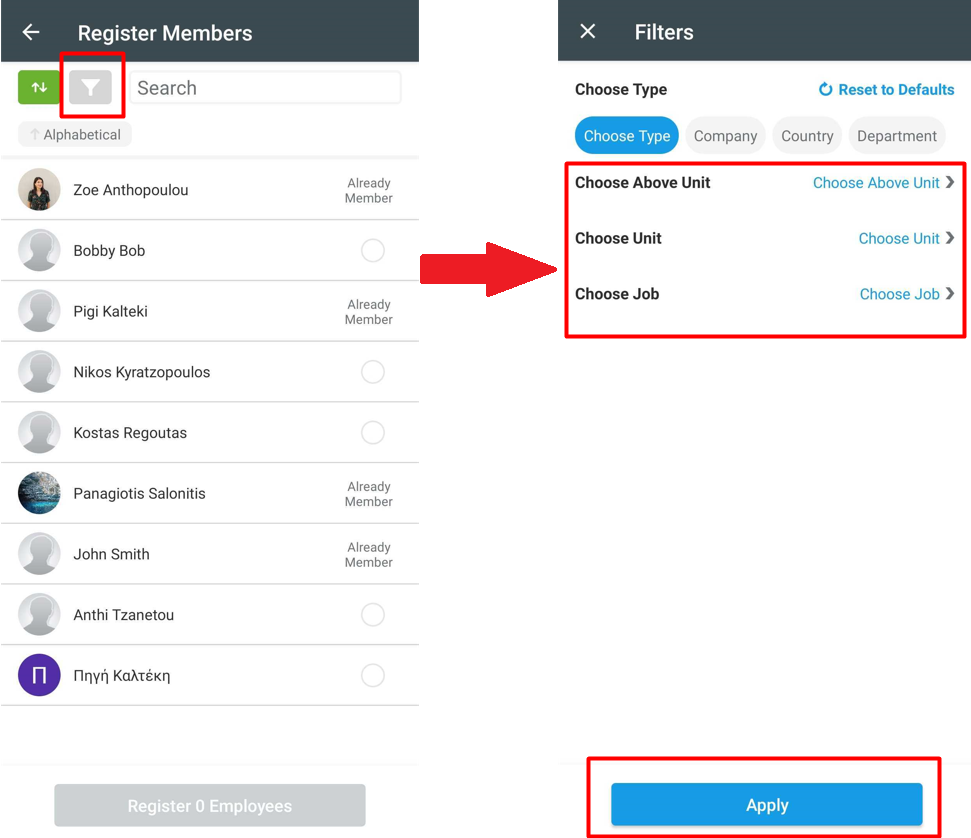 Select the users you desired and hit on the Register button!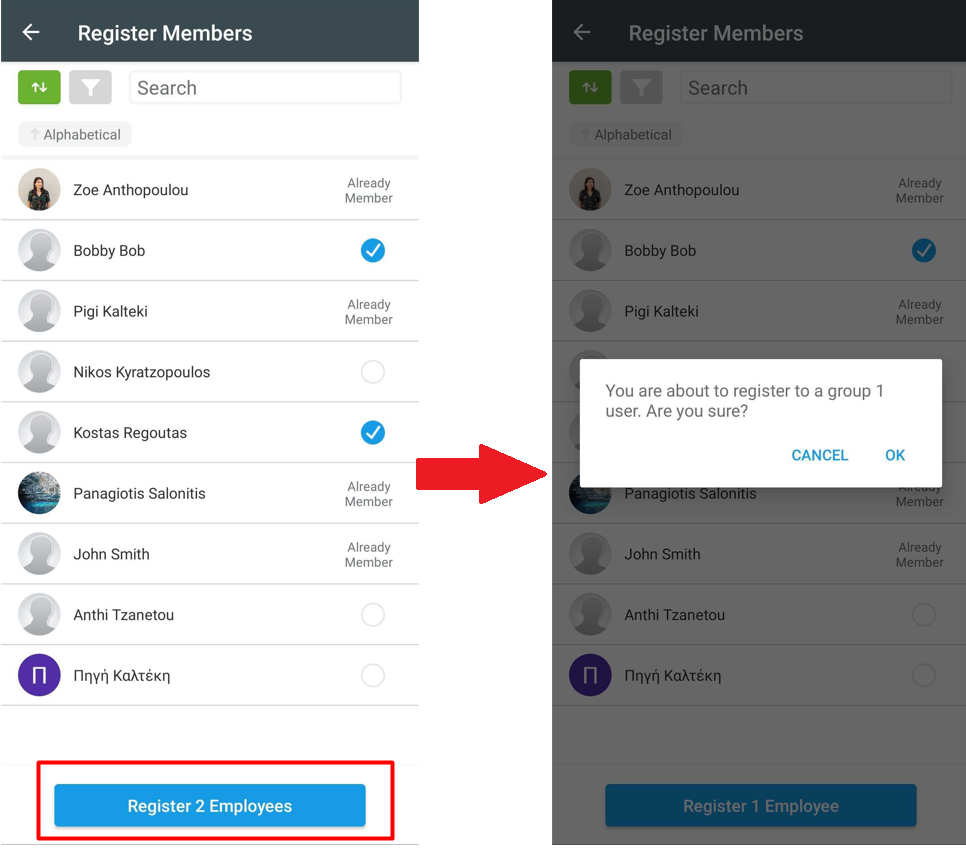 The users you registered to the group will receive an email notification informing them that they were added to your group!

Read more: How can I join a Group? [mobile app]