ICal is a standard based on which a .ics calendar file contains information about an event and can be opened on several calendar programs, including Microsoft Outlook, Google Calendar, and Apple Calendar.
In Schoox, you can download an iCal event for the Events that you are a participant in, so you may store the information, such as the event date and time, in your personal calendar. Now let's check how you may achieve this in more detail!
First, navigate to the Events listings page and find the event that you want to save to your calendar. Read more here: How can I navigate the Event listings page?
Once you are on the event's About page, click on the iCal option at the top of the page to download the .ics file for this event. Your download will begin immediately.

Now let's check how you can add this file to your calendar!
Import the iCal to your Google Calendar
1. Open your Google Calendar
2. Next to Other Calendars, click the drop-down arrow
3. Select Import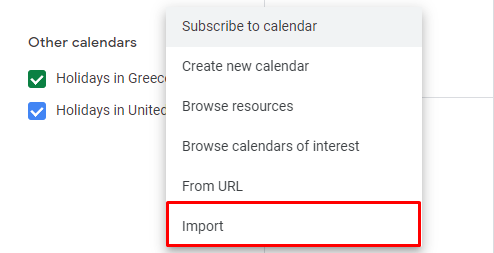 4. Click Select from my Computer
5. Select the .ics file
6. Click Import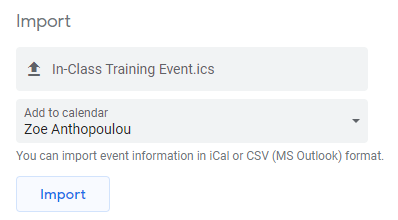 Import the iCal to your Apple Calendar
1. Open your Apple Calendar
2. Choose File > Import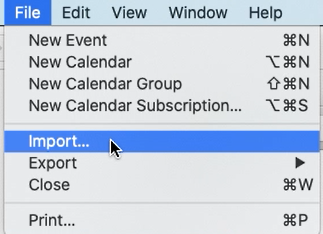 3. Select the .ics file
4. Click Import
5. Select the Calendar you want to add this event to
6. Click OK


Import the iCal to your Outlook Calendar
1. Open your Outlook Calendar
2. Choose File > Open & Export
3. Click Import/Export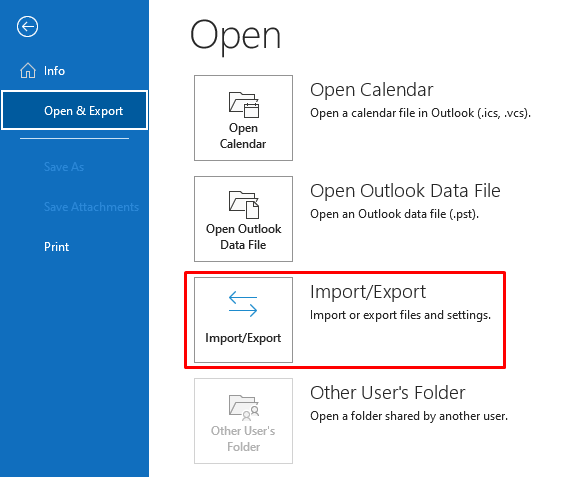 4. Select Import an iCal Calendar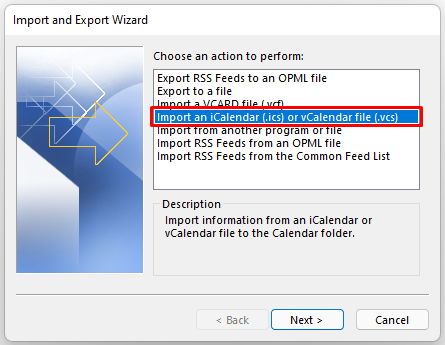 5. Select the .ics file and click OK
6. Click Import

Read more: How to sync SchooX Calendar with your external calendars (Google, Apple, Outlook, etc)