Sure! There are multiple circumstances where you, as an Admin, may need to delete a released review and create a new instance. It is possible that at any point any participant in the review might release the review and want to be able to correct or adjust the feedback or rating.
If you are an Admin, you can reset the individual reviews, allowing review contributors to edit their ratings and previously completed feedback.
To do so, click on the Manage Performance Reviews under your Administration panel, select to view the relevant cycle, click on the arrow next to the review that you want to reset, and hit the Reset option.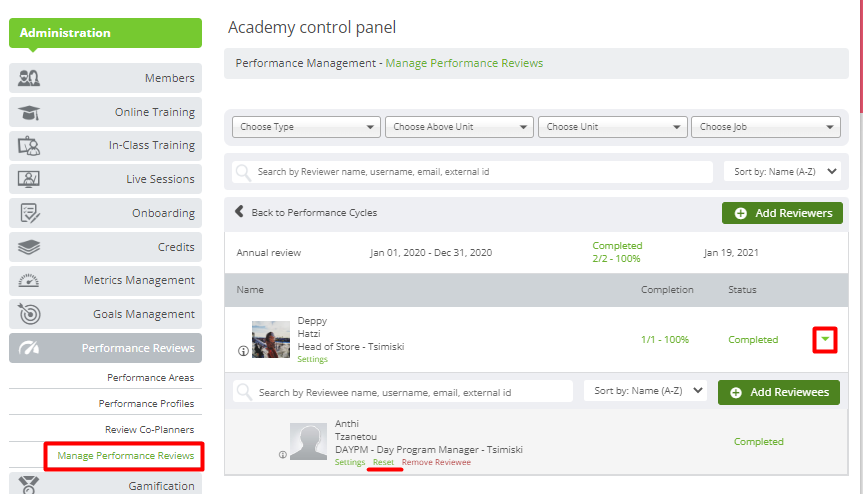 A popup window will arise and you will be able to reset the review to any status and depending on the status selected, the data associated with the previous steps will be optionally removed.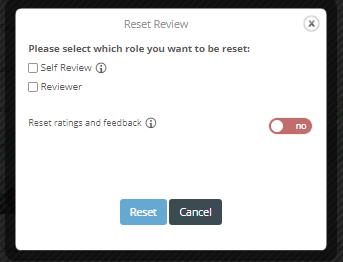 Please note that in case you select:
the Self Review option: If the Self Review was required, then the Manager's review will be reset too.
the Reset ratings and feedback option: Selecting the full reset option will permanently remove the existing ratings and feedback of all contributors. These data cannot be recovered once removed.
Upon saving your selection, the Status of the edited review will be updated: