As an Academy Admin, you can set a starting page for the courses in your academy. By doing so you can set which categories will appear on the courses page of every member in a form of a carousel.
In order to do so, navigate to the Academy Settings page and choose the Courses setting from the list.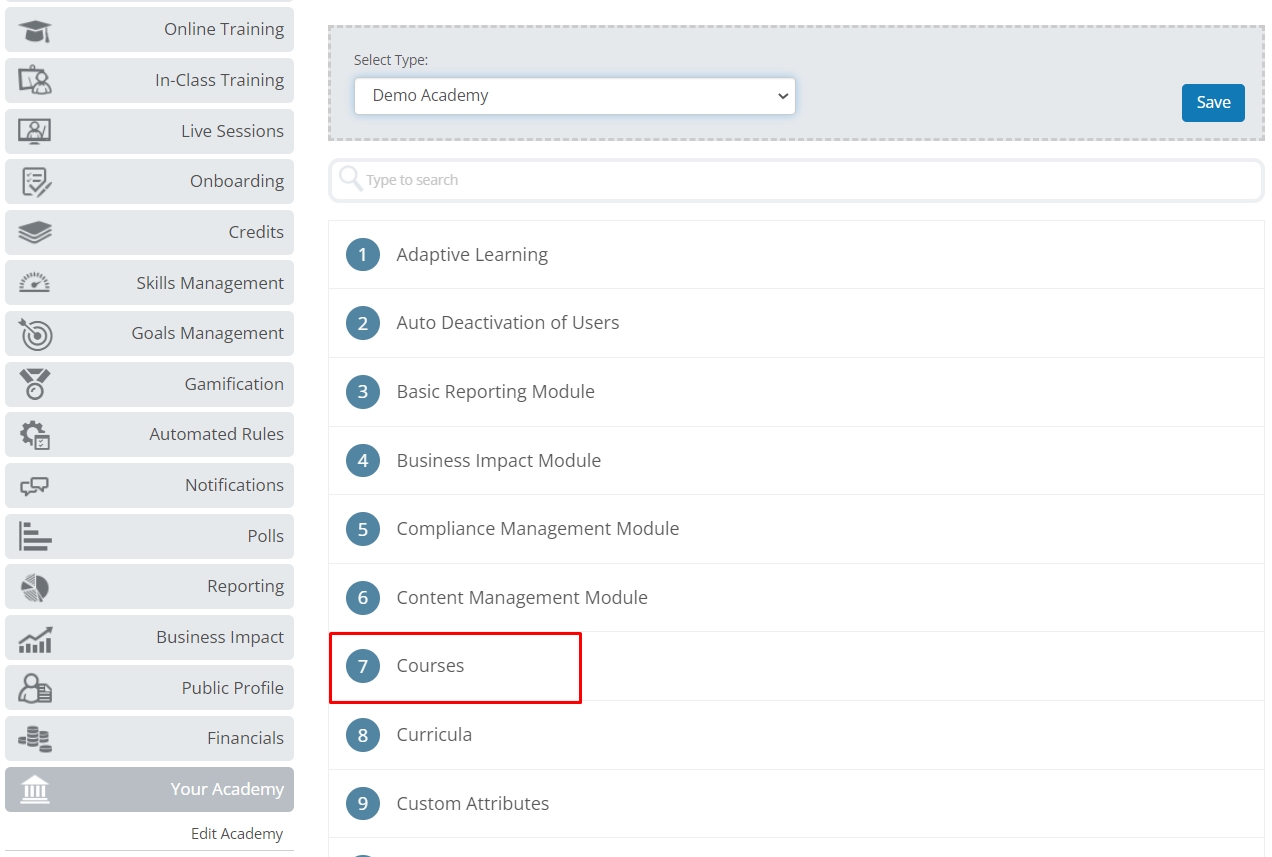 Upon doing that you can scroll down the list of options and select the option "Do you want a starting page for your courses?". You can enable the setting by clicking the toggle button. Please follow the screenshot below for reference.

After clicking the toggle button you will be prompted to select one or more categories for your starting page. You simply have to choose the ones you want and click the +Add button. Don't forget to hit Save when finished!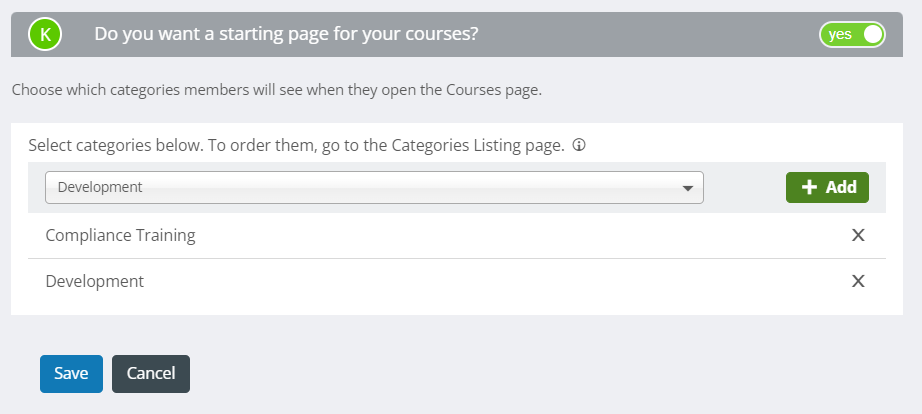 After you have selected the necessary categories, navigate to the Courses page from the training tab! There you have to select the starting page from the right, as you can see in the following screenshot. Upon doing that you will be presented with a course carousel with the courses that are associated with the categories you chose. You can see an example in the screenshot below.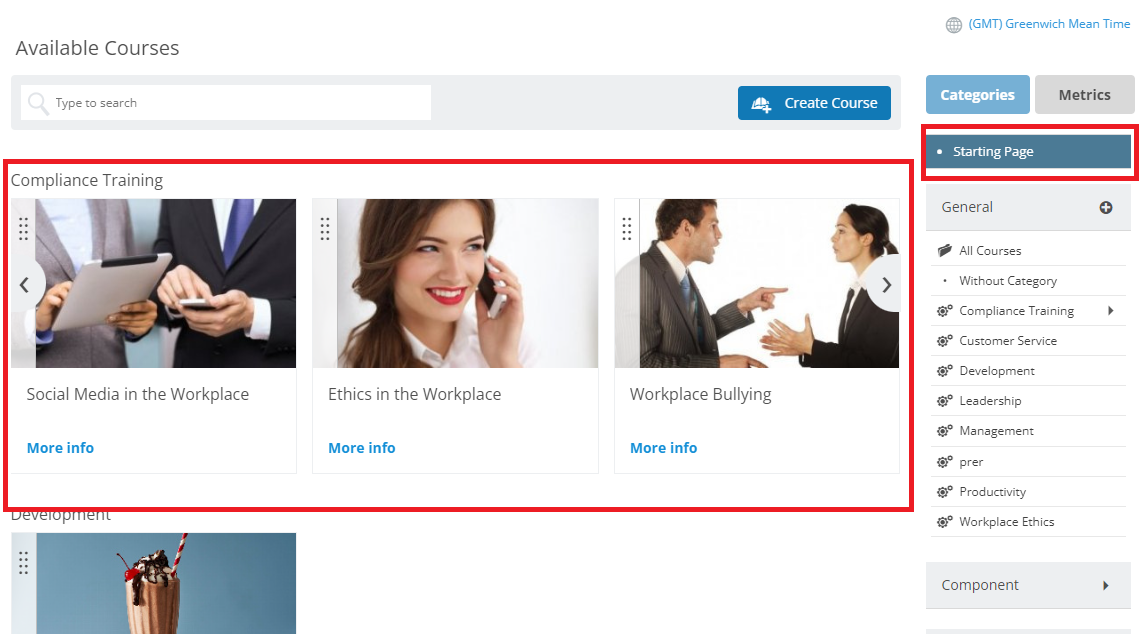 This is what the users of your academy will be able to see from now on, as a Starting page for their Courses!