Several enhancements that have been implemented relating to improving the way the organizational structure system behaves. These all focus on strengthening security and increasing consistency for user data, as well as adding language flexibility for organizational elements.
Steps have been taken to ensure that end user data is not displayed to any manager that should not have access
Some fields in user profiles have now been made mandatory and naming conventions standardized in order to provide more consistency utilizing the organizational structure
More flexibility was added to org element naming in multiple languages
Job Titles Supported in Various Languages
Schoox is globally focused; many languages are spoken throughout the Schoox community. Because of this academy administrators can now adjust editable job titles to reflect the user's preferred language.
Adding Job Titles for Different Languages
To add additional language options to an editable job, select Admin in the upper navigation bar. Then, under Members on the left, Set up Organization.

Under the Jobs tab, scroll down and find the desired editable job, and select Edit.

Select the language from the drop-down menu, type in the associated title for that language, then save.

Repeat as necessary for additional languages, and adjust in the future if needed.
Specify Required Fields when Adding New Users
To bolster consistency, you may want or need specific fields populated when adding new users. For example, if "Job" was not required, and the new user was not associated with one, they may not be assigned the correct training.
Three fields can now be deemed as mandatory when adding a new user - (Above) Unit, Job, and External ID.
Setting Up Mandatory Fields
To set up these fields to be mandatory, select Admin in the upper navigation bar, then under Your Academy on the left, Academy Settings.
Select Organizational Structure from the list. Under Add User Required Fields select the desired fields, and save.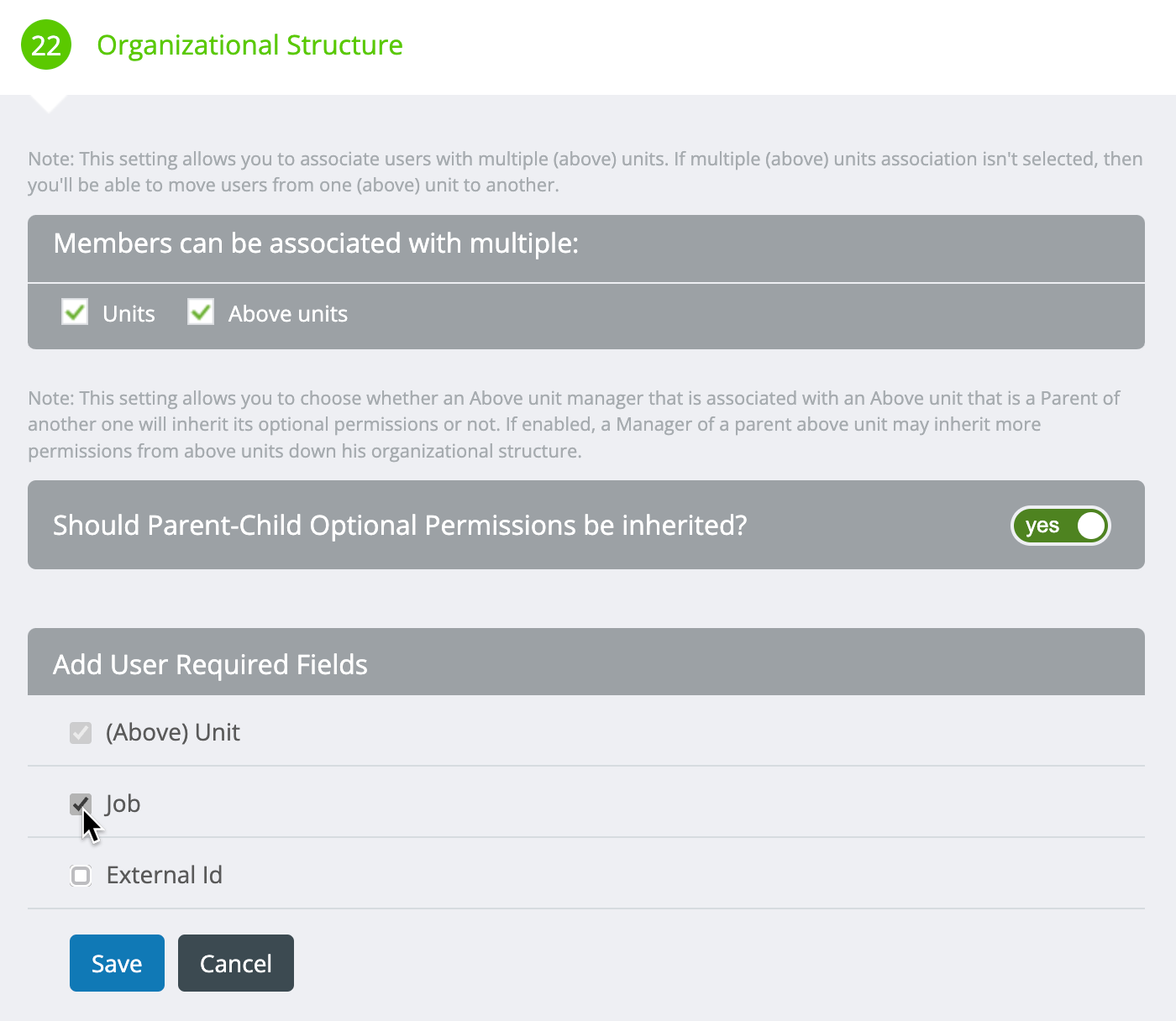 Please note that if Job is selected (Above) Unit option will automatically be selected, as well.
Additional "Hiring Date" and "Birthdate" Custom Fields Functionality
When adding custom fields, some options were not available in the Hiring Date and Birthdate sections. To provide more consistency these options have now been added: Employees can edit this field, Show on Edit User, and Show in user's profile.
In AcademySettings, under CustomAttributes you may add up to 30 custom fields to be included in user information, and adjust options in two default fields: HiringDate and Birthdate. The new options have been circled below.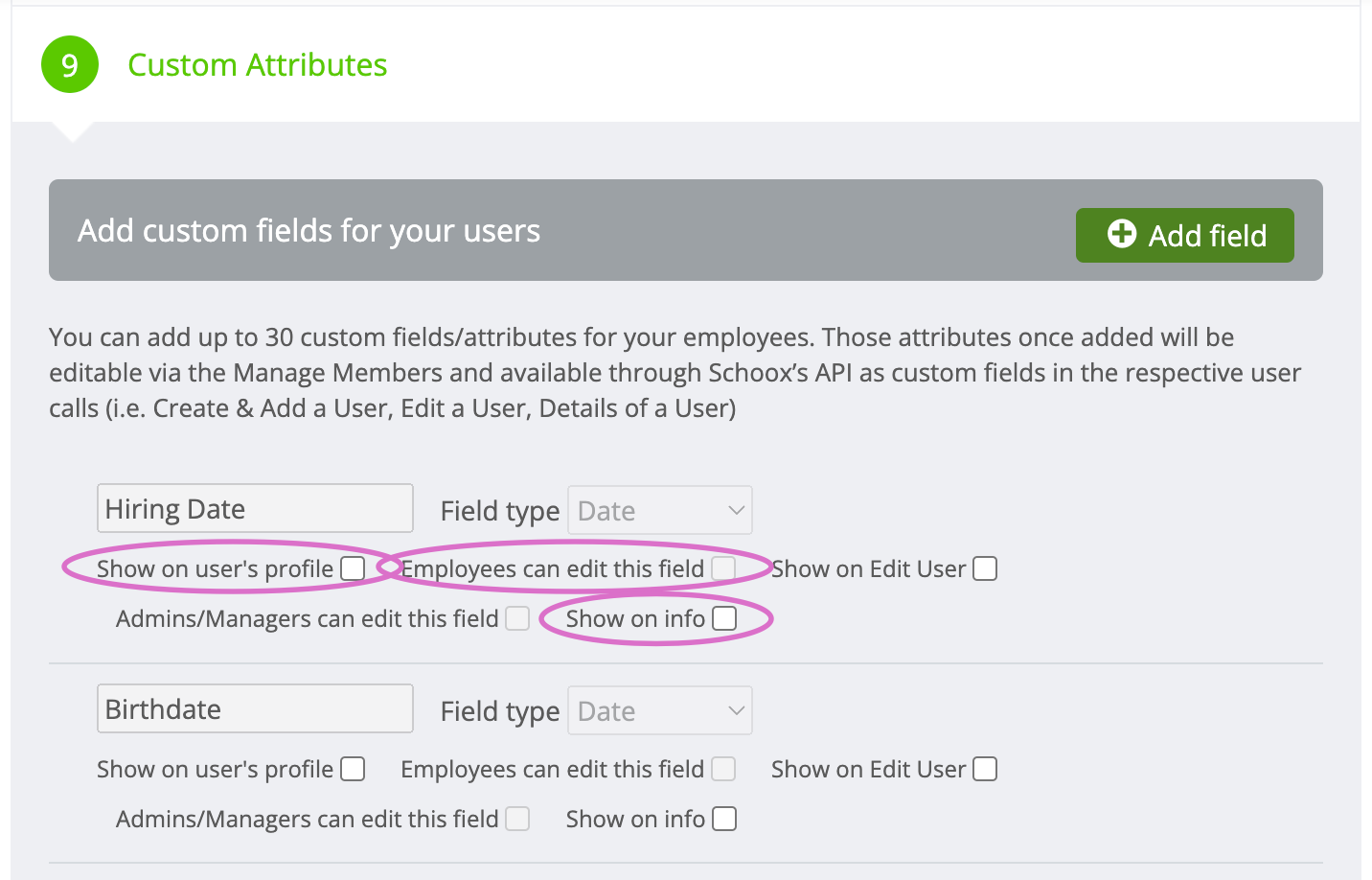 Please note that though the Employees can edit this field option is shown for consistency, it is not able to be selected by design.
Related Articles
Setting Up Your Organizational Structure