Onboarding in Schoox allows you to set up organized programs for new members.
This release adds functionality and options to the onboarding process, including the following:
Additional Fields
Date-based custom fields will now appear in the Based on drop-down menu.

Please Note: If a field has been selected in this drop-down, it will not be available elsewhere in the assignment rule.
Assignment Rule Combinations
You are able to combine rules with and/or statements, as needed.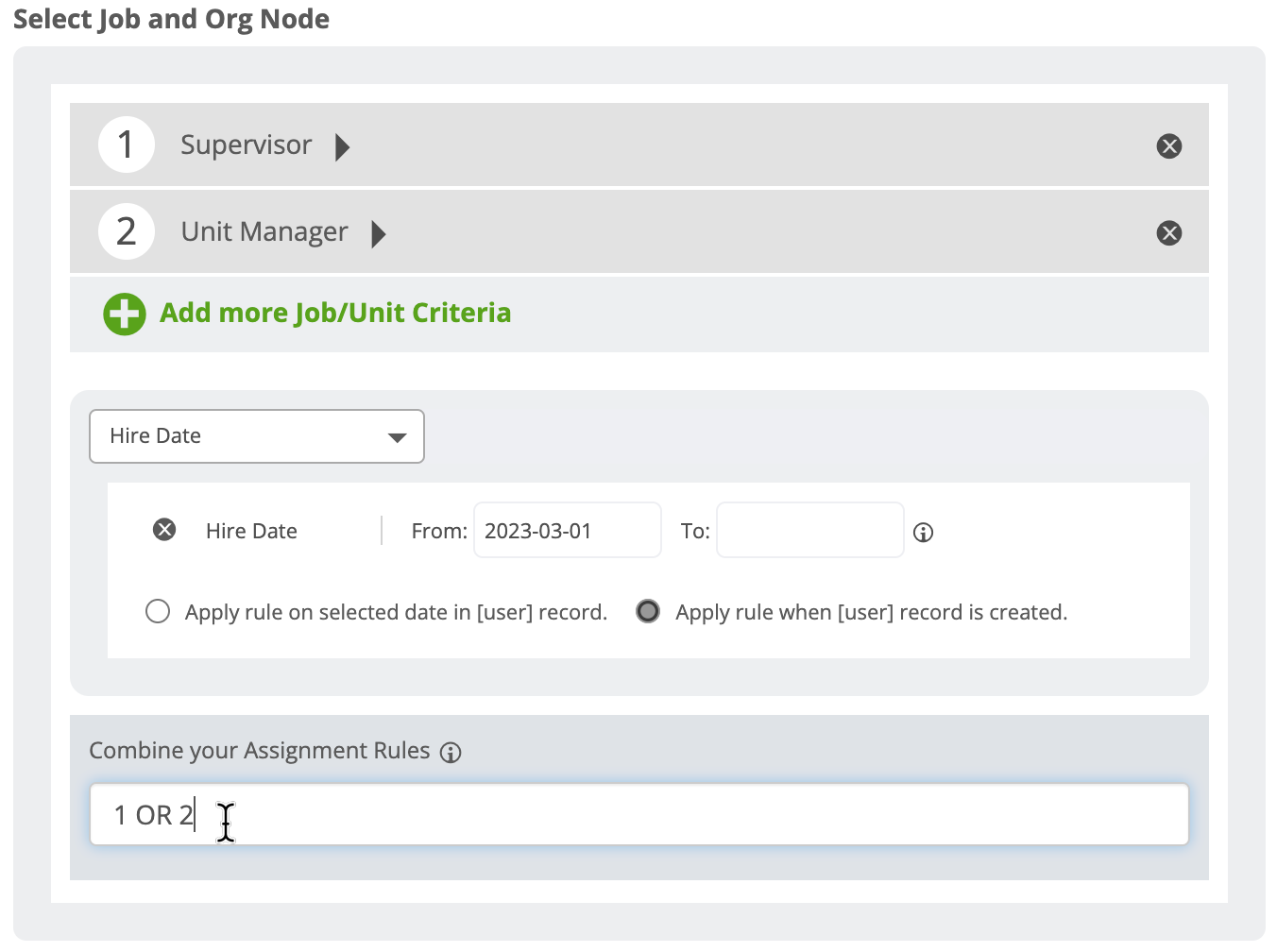 Combined Activity/Time-Based Flows
Previously, onboarding processes were either time based or activity based. Each option is now independent — select one, the other, or both.
For example, you may assign the Leadership course on day one, as well as invite to enroll in Management Training. If they complete the Management training, they will then receive a message asking them to move forward with Advanced Management, and provide an invitation to that course.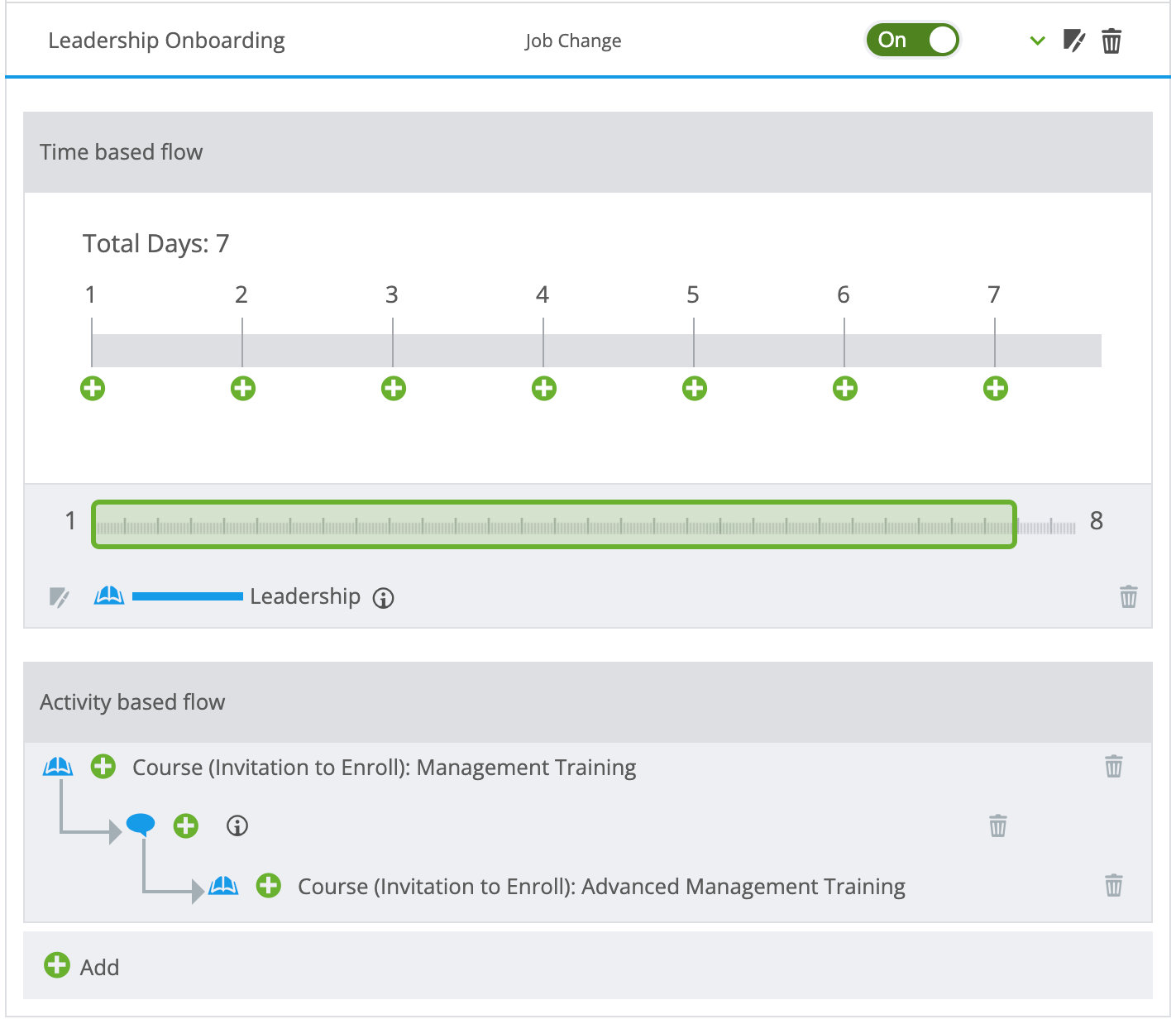 Though the flows are assigned side-by-side, each flow is independent of the other; one does not influence the other.
Additional Settings
When activating Onboarding in your academy settings, define what it means to be a New Employee. Hiring Date and Academy Join Date can be configured independently.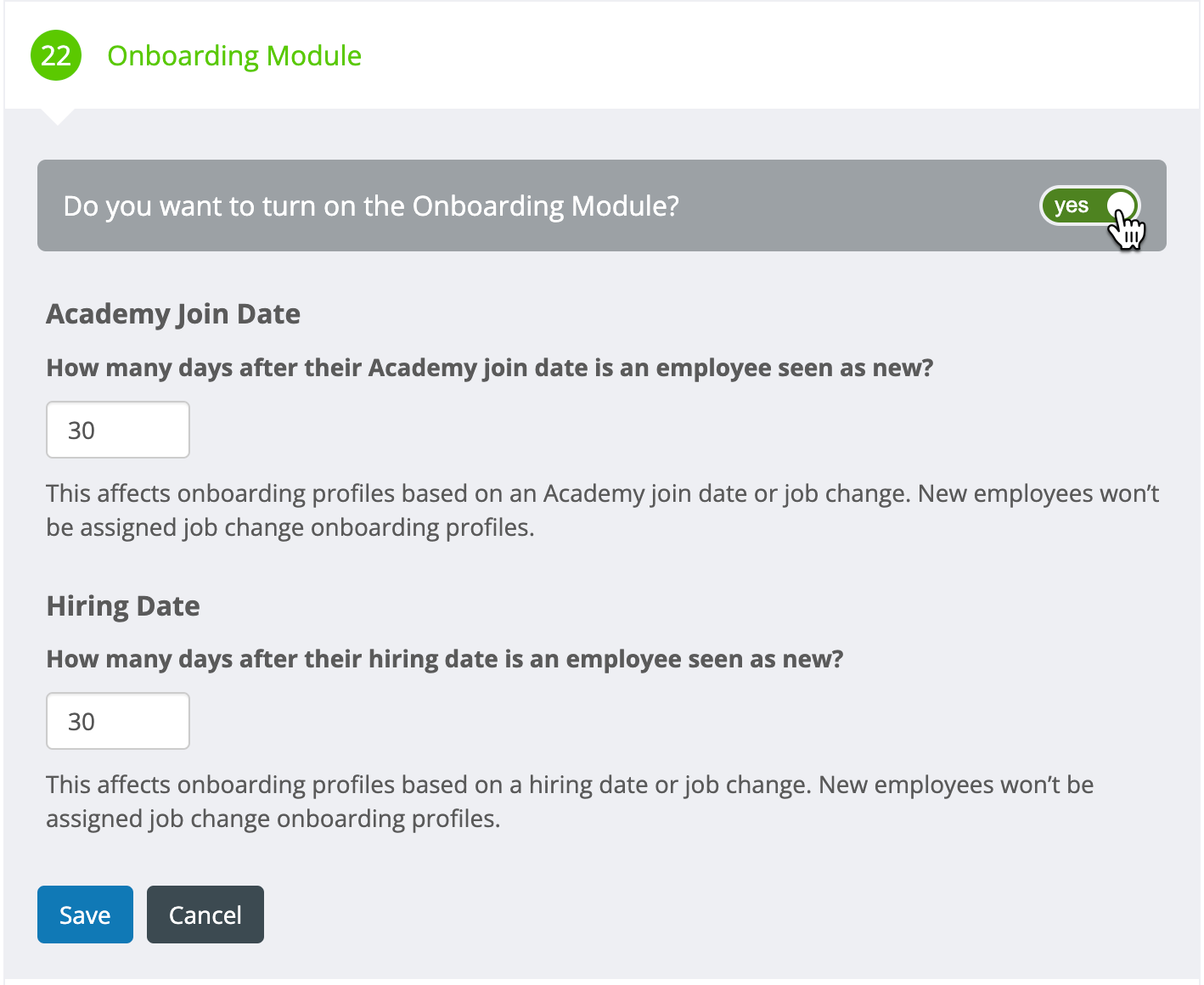 Additional Enhancements
Messages can now also be added to the onboarding processes. Write up a custom message, and have it automatically be delivered via notification and email. (Notice the book icons in the image above.)
Users that no longer match profile date field will automatically be removed from that onboarding process.
When hiring date or birthdate is updated, the onboarding may be triggered
Related Articles
Utilizing the Onboarding Module