Previously, managers (Head of, Unit Manager, Editable Job) could create training objects (courses, curricula, events, OJT), but only categorize them under Without category. With this release, admins will be able to give managers the ability to do so for specific training categories.
There will now be several new options when granting permissions - Create Course, Create Curriculum, Create Event, and Create Standalone On the Job Training. Select the appropriate checkboxes for each permission set.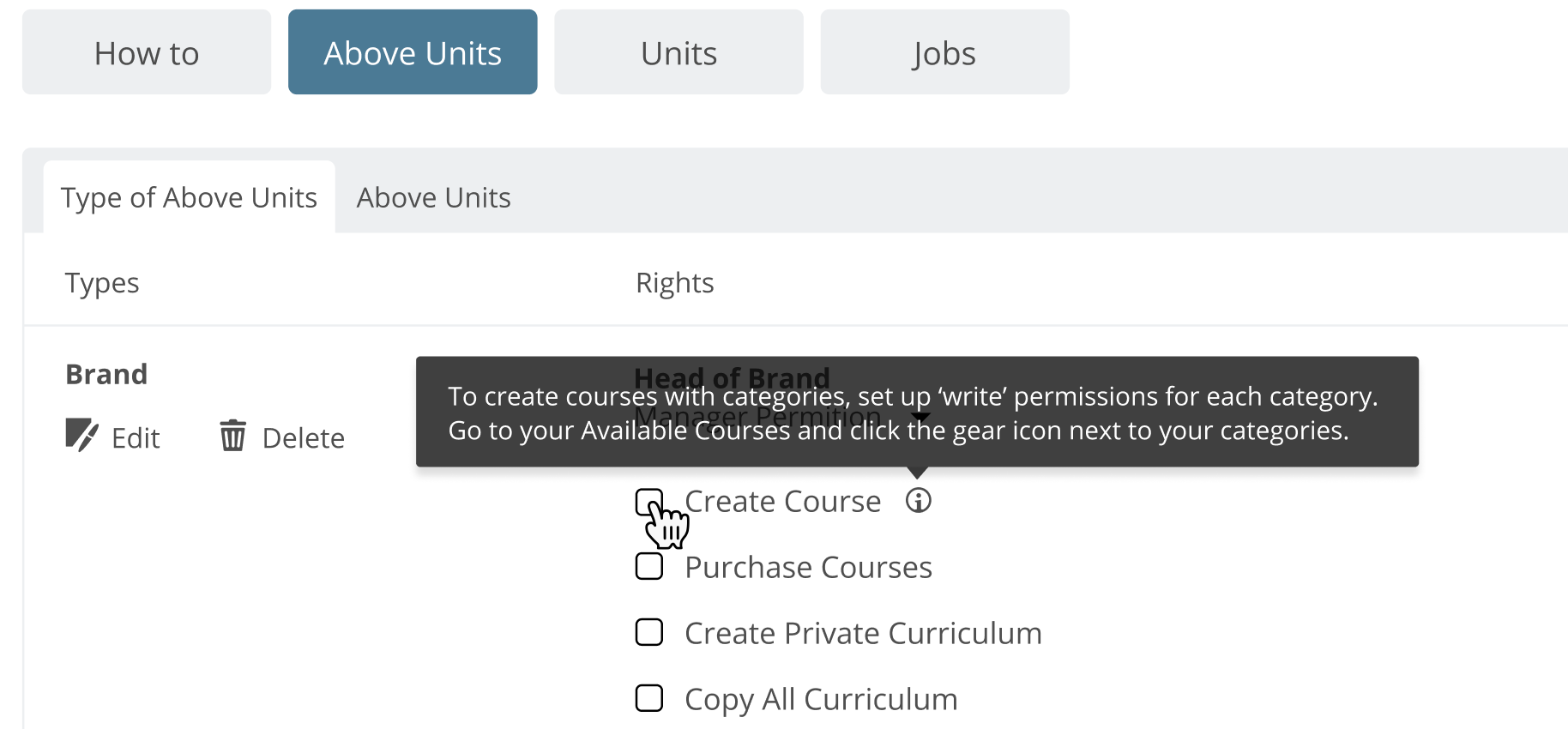 In your academy's training categories, select the gear icon in the appropriate category, and select Edit Permissions for Category.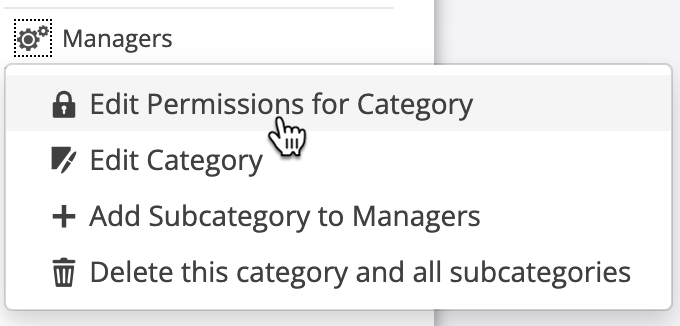 Then specify who has write permissions in that category by selecting the appropriate write checkboxes.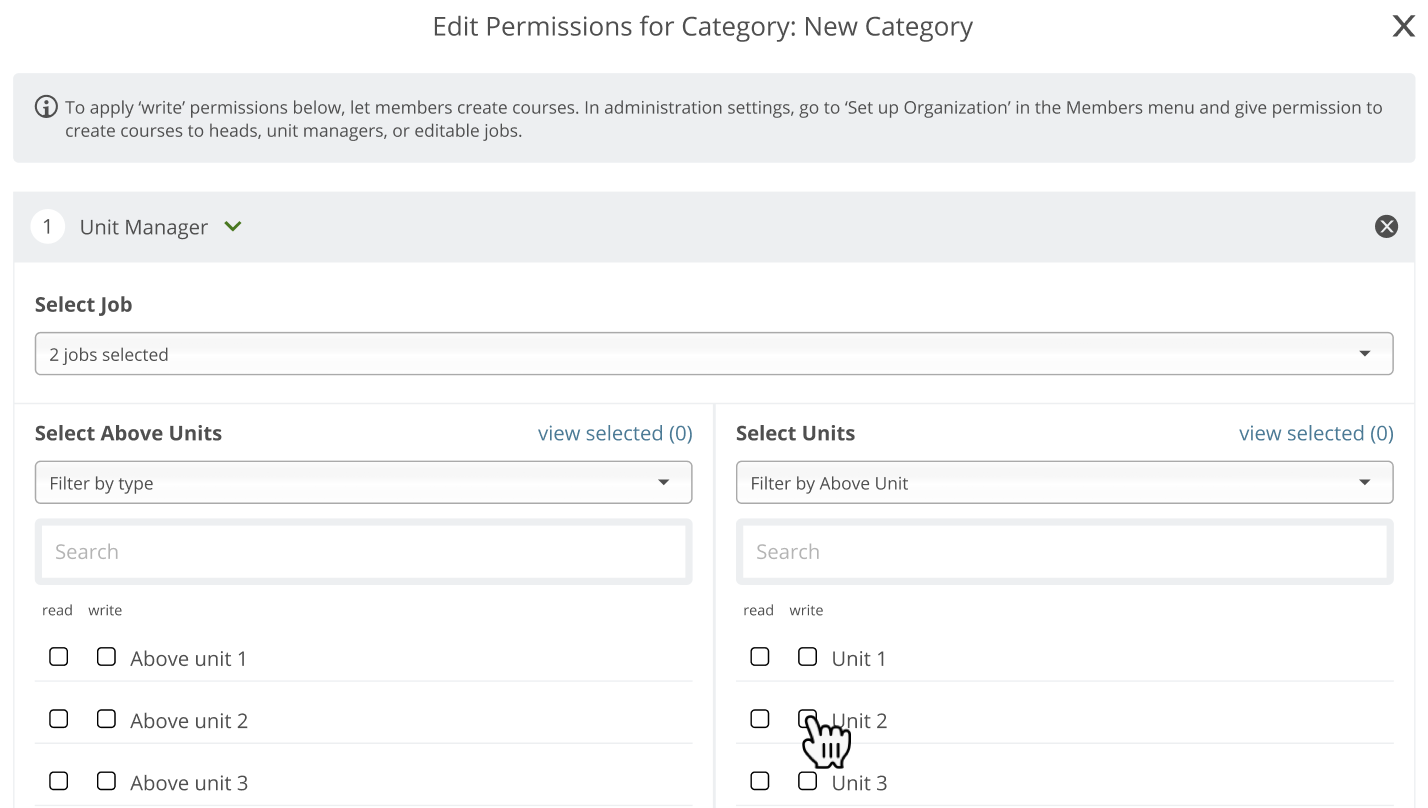 Related Articles