Sometimes things happen that leave a review without a reviewer. Schoox has automation in place to help support most of these transitions. However, a tool was needed to help Admins oversee reviews that, for whatever reason, have not been reassigned a reviewer.
If there are orphaned reviews, Admins will receive in-app and email notifications letting them know.
Viewing the Orphaned Reviews
To view the orphaned reviews, select Admin in the top navigation bar. Under Performance Reviews on the left, select Manage Performance Reviews, then the Requiring Action Reviews tab.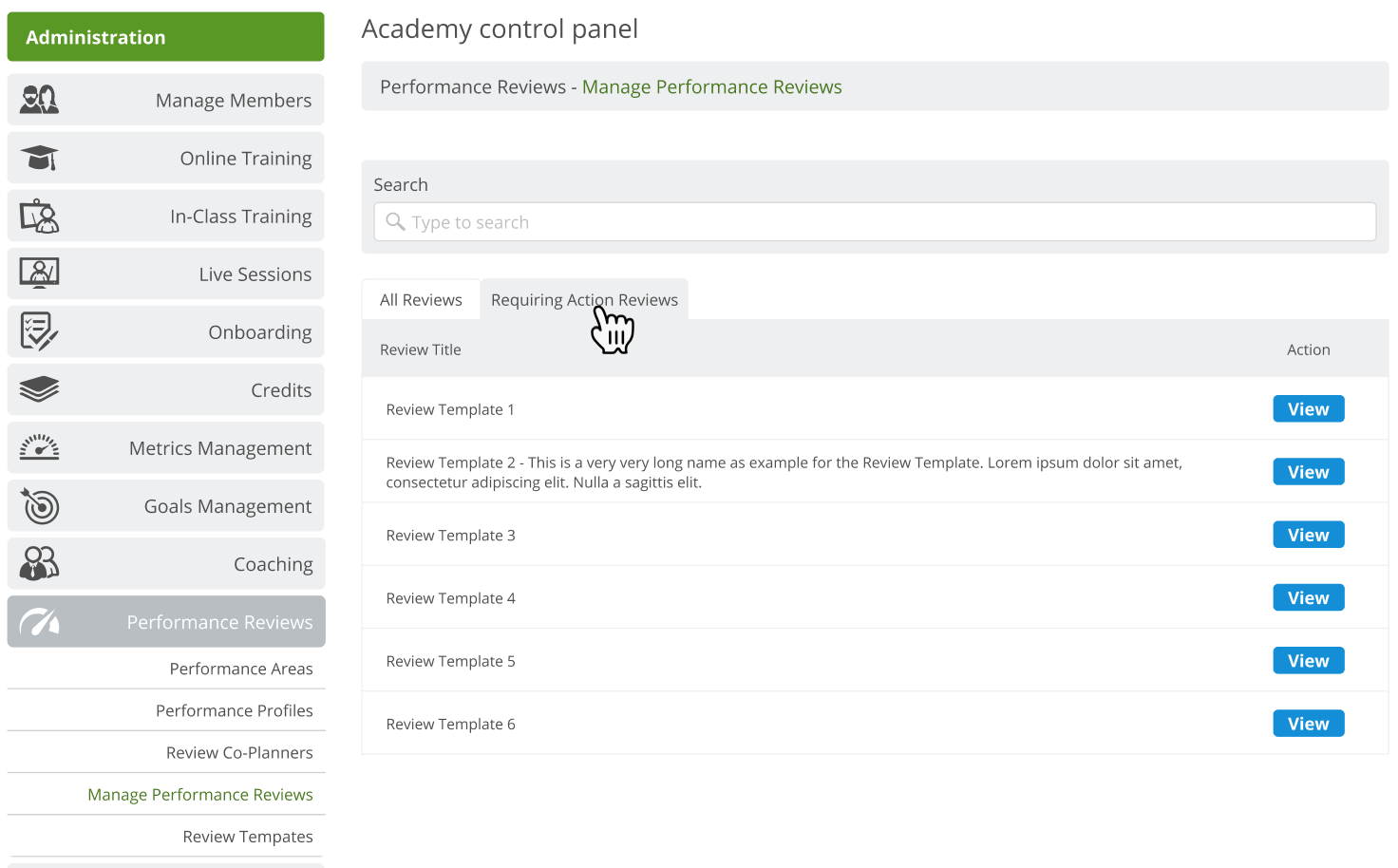 Selecting View beside each takes you into the details of each.
Reassigning Reviewers
To reassign reviewers, check the box next to each appropriate individual, and select either Remove Reviewees or Assign New Reviewer.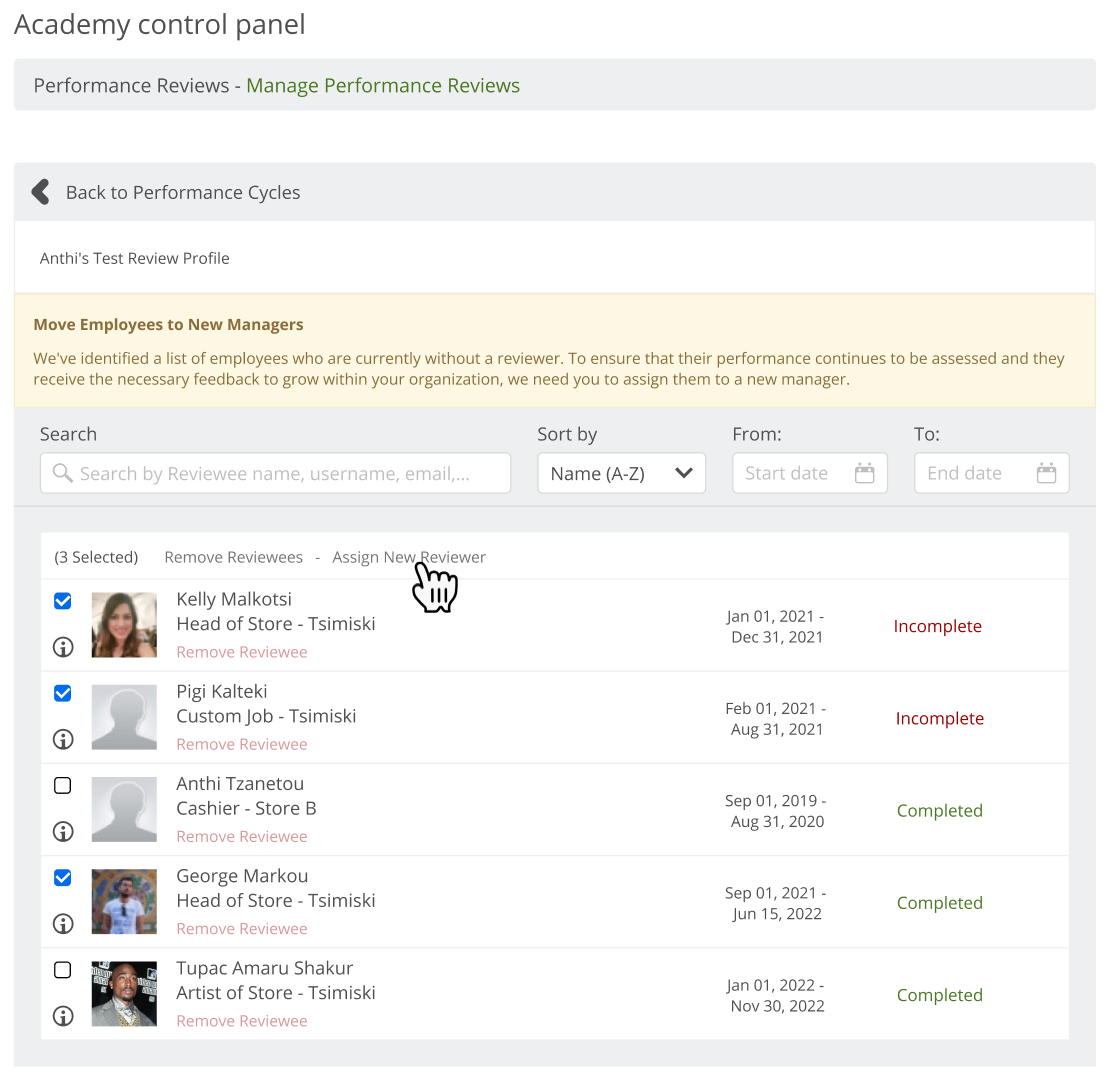 In the window that appears, select the reviewer from the drop-down list. The list only includes those who have permission to review in one of their assigned jobs.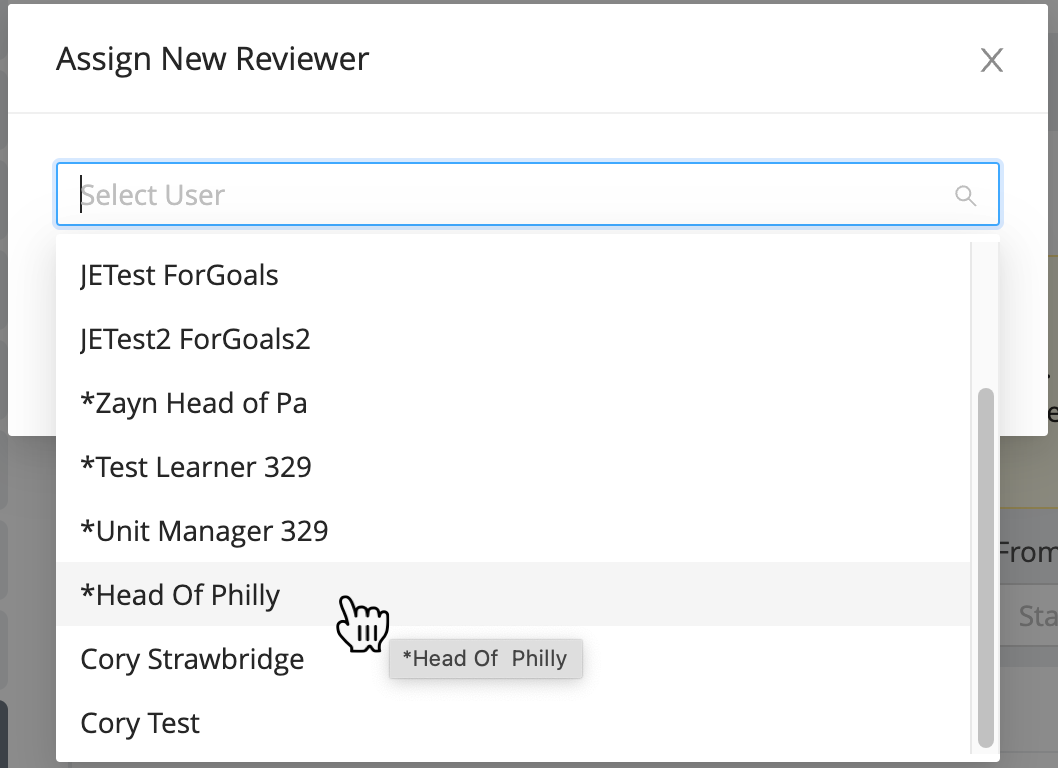 Then confirm the job under which the reviewer is reviewing.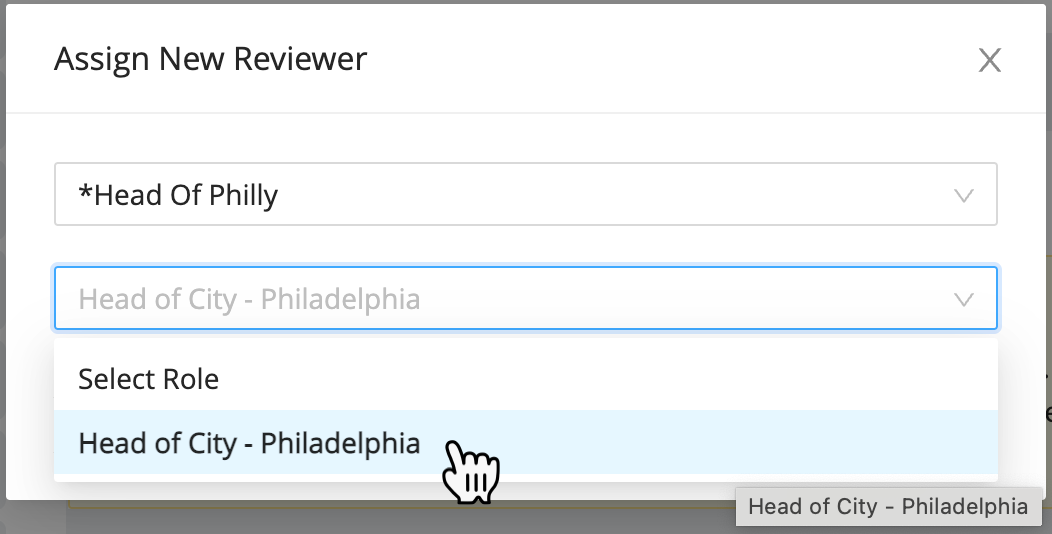 Transferred individuals are labeled as such.

Notifications
Two new notifications have been added for this feature — Assign new managers for performance reviews and Transferred employees ready for reviews.

They can be found under Admin > Notifications > Academy > Performance Reviews.

Related Articles
How can I enable Performance Metrics in my Academy?