If your organization is using Udemy Business as a repository of pre-made content, you can integrate Udemy and your academy so that courses taken in your Udemy account is tracked in Schoox.
After integration, you will find the Udemy category in your available courses, under the Training Tab.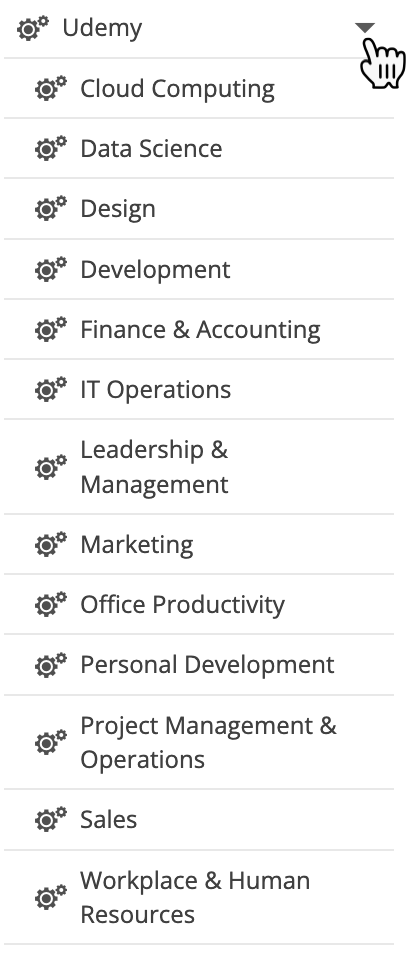 You can treat this category and subcategories just as you would any other training category.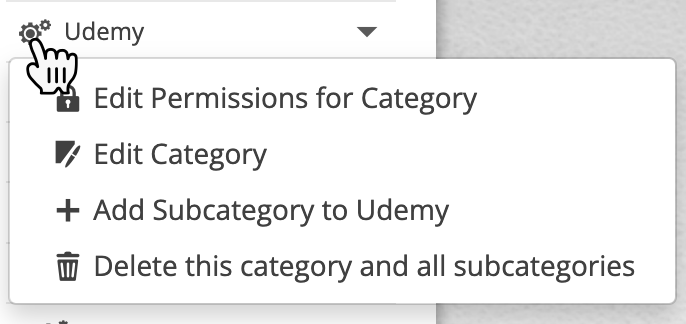 Assigning a Udemy Course
To assign a course, select its Manage button.

Assign the course as you would normally.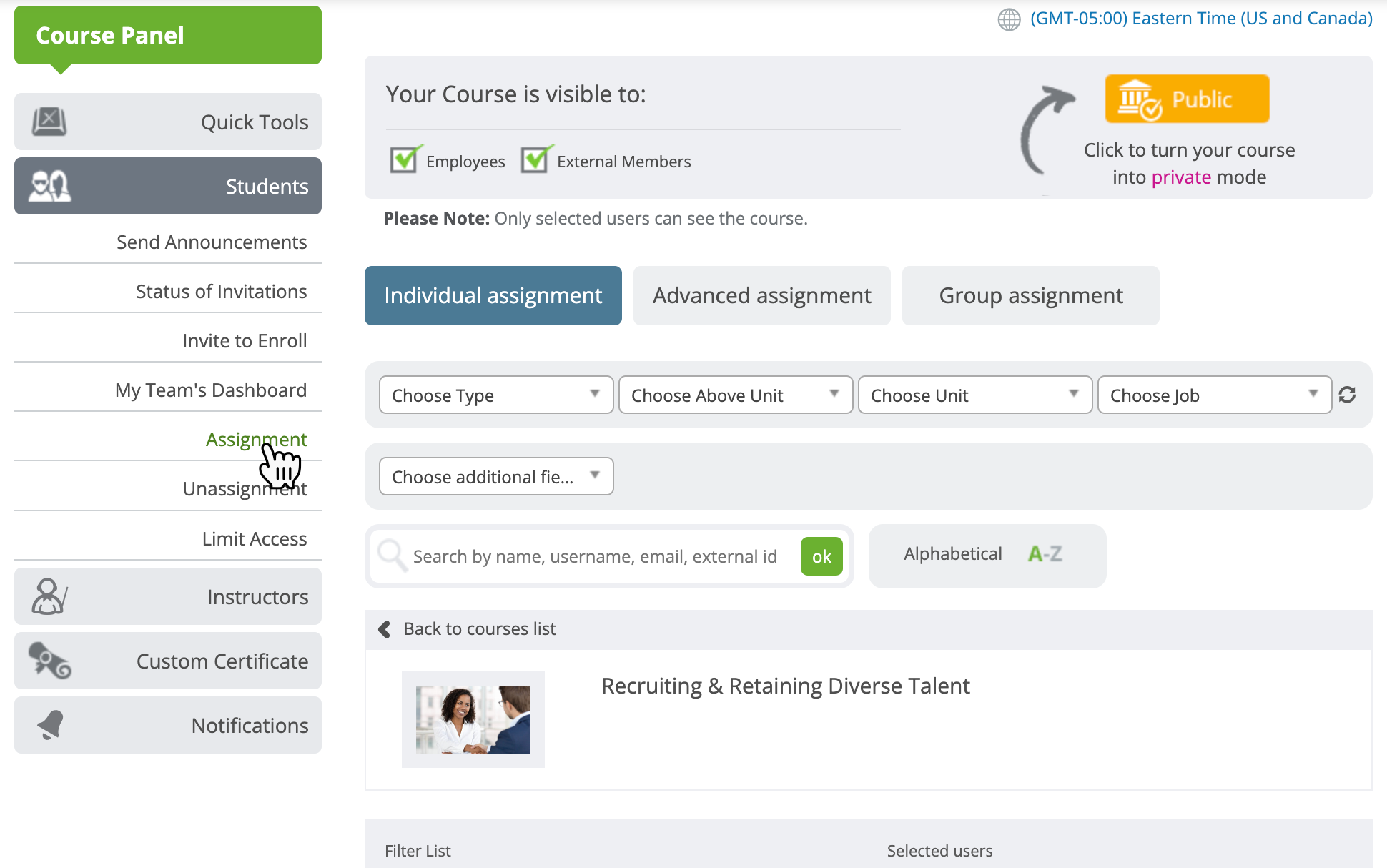 Tracking Progress for a Udemy Course
Track progress as you normally would any other course. Select Course Dashboard while managing the course or navigate to My Team's Dashboard or The Report Builder.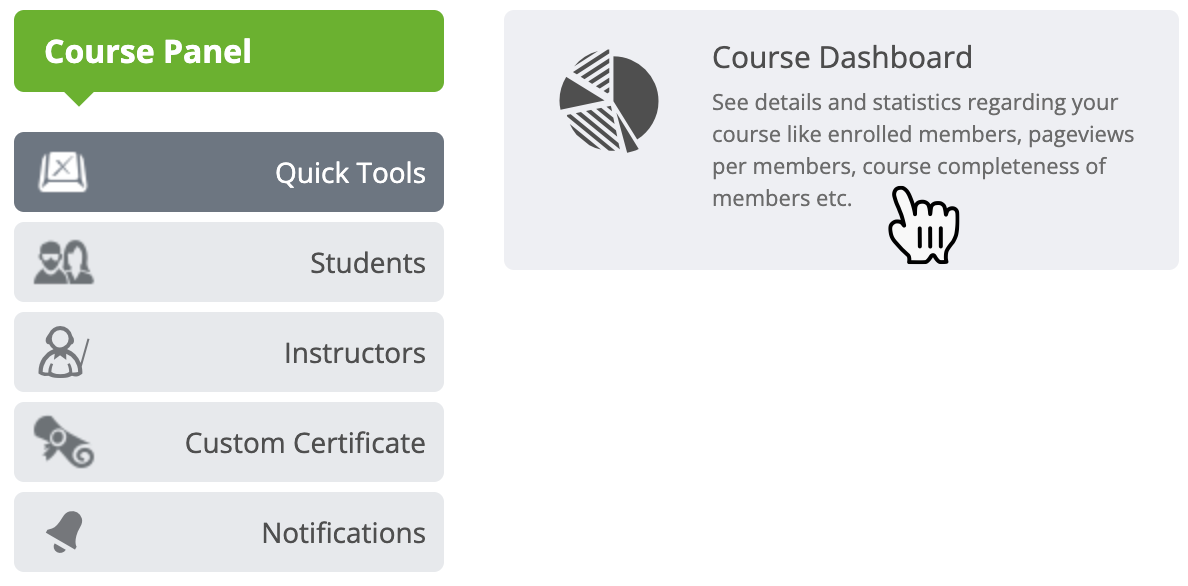 Additional Information
Schoox and Udemy sync once every eight hours. Progress may not appear immediately as a result of this.

Oblige to Retake is currently not an option with Udemy courses, as there is no communication available for re-assigning material.
Progress changes made in Schoox is not communicated to Udemy. For example, manually completing a Udemy course in Schoox will not complete the course in Udemy.
Steps/lessons will not appear in reporting due to the communication limitations between Udemy and Schoox. Only course level information will show.
Since Udemy instructors may not be a member of a Schoox academy, the academy admin will appear, instead, as the Udemy course instructor within Schoox.
The number of Udemy lessons displayed as steps in Schoox is for informational purposes only. They appear on the course's About page, but are not actual steps in Schoox.
Related Articles
Tracking Progress with My Team's Dashboard
Implementing Udemy Integration in Your Academy