Multi-Factor Authentication, or MFA, provides an additional layer of security to your Schoox account. When logging in with MFA, both a password and an additional verification is needed. This additional verification is obtained from an external source, like an authentication app, email, or mobile app confirmation.
MFA is available now in Schoox, and is enabled per individual account. Those logging in via single sign-on do not need this extra security; this feature will not be available to those using SSO.
Setting Up MFA in Your Account
To enable MFA for your account, hover over Me in the top navigation bar, and select My Settings.

Under My Account on the left, select Multi-Factor Authentication.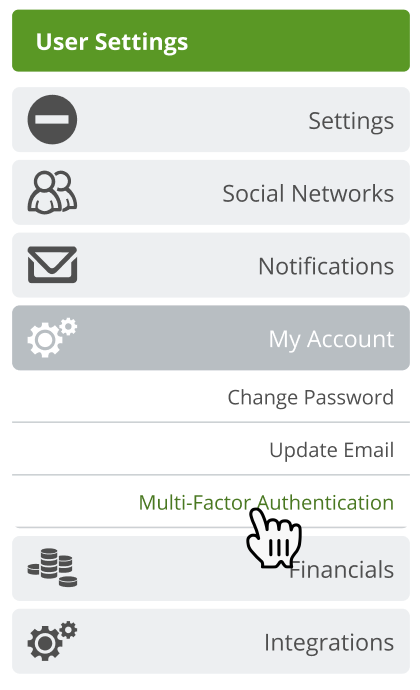 Toggle the switch from No to Yes.

You will then need to type in your Schoox password.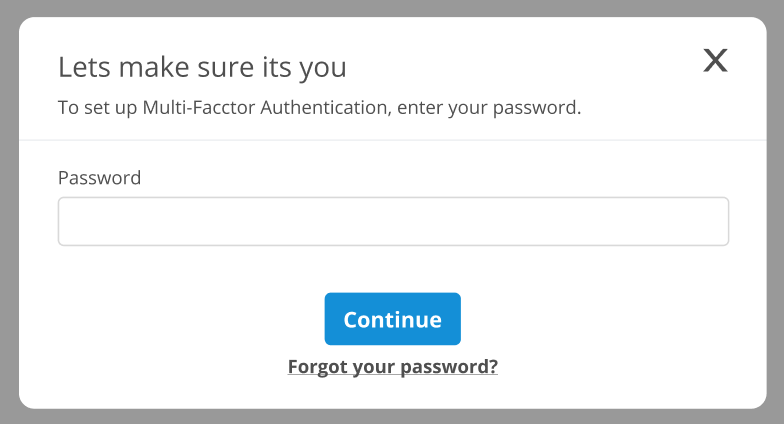 Check the box next to your preferred security method — Authentication App or Email.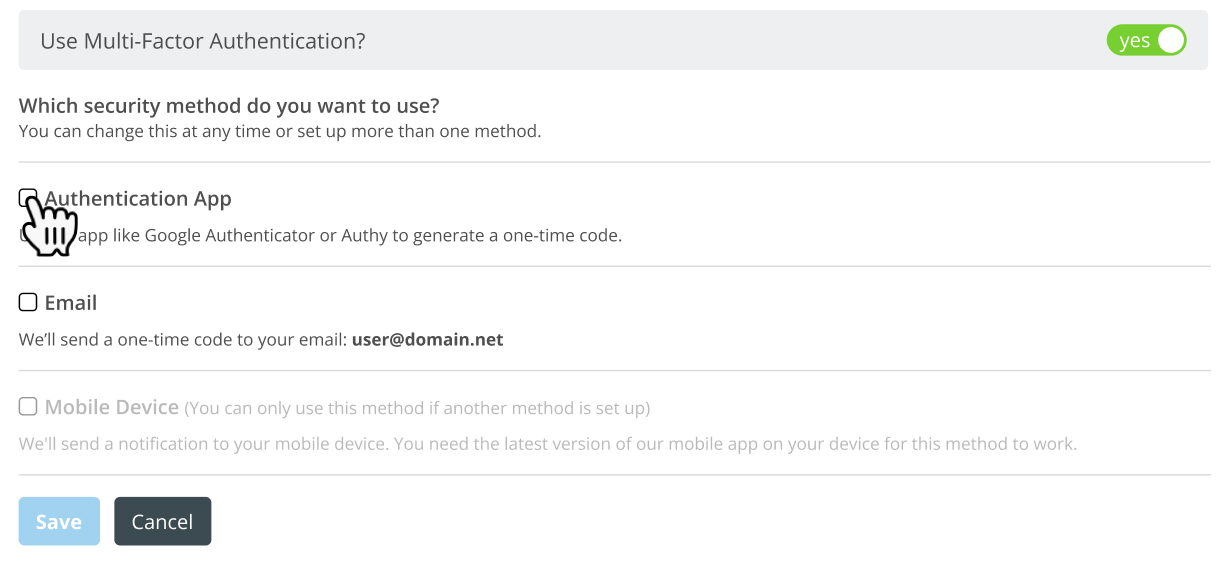 The Mobile Device option will be inaccessible until you choose one of these; you cannot have only the mobile option. Check that box, as well, if you have the Schoox app on your smartphone or tablet.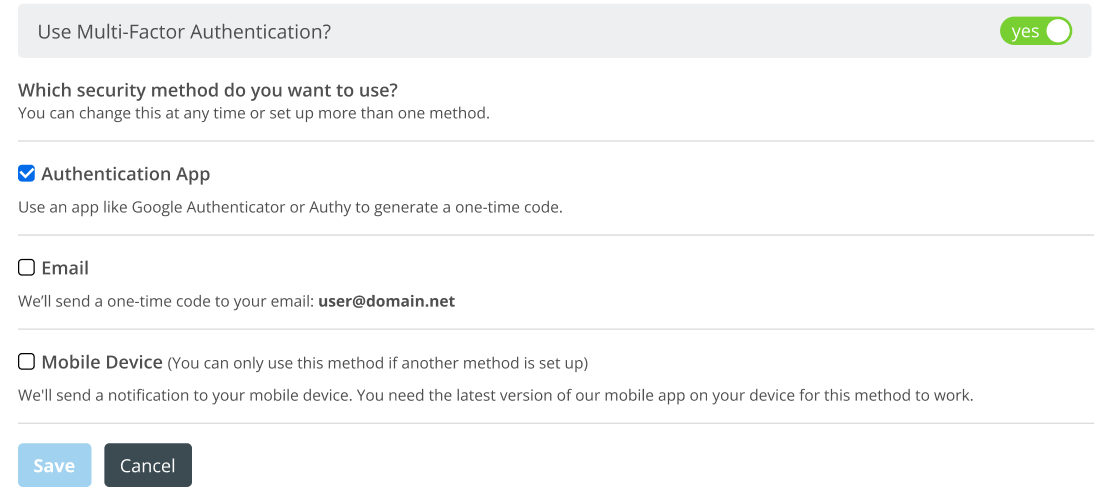 Save when finished.
Setting Up the Authentication App
You can use an authentication app, Google Authenticator or Authy, as a security method.
After selecting the Authentication App method option, you will be presented with a pop-up. It will provide you the steps on how to add your Schoox account to the app of your choice.
Download your authentication app from Google Play or the App Store
Create a new instance in the app
Either type in the provided code or scan the QR code into the app
Click Continue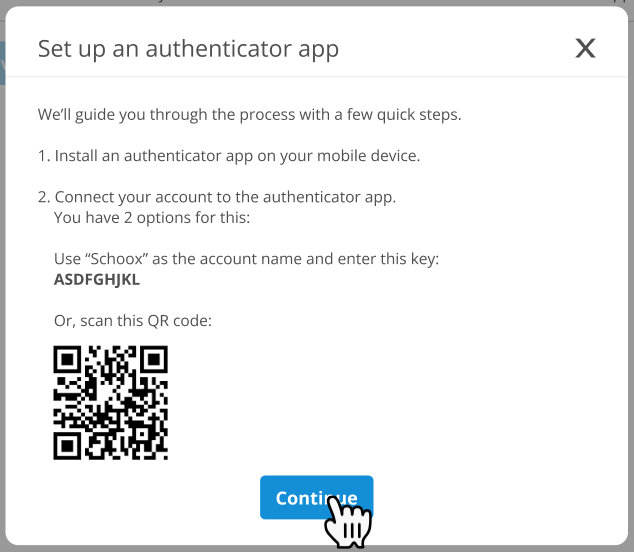 In the pop-up that appears, type in the code provided by your authentication app, and select Verify.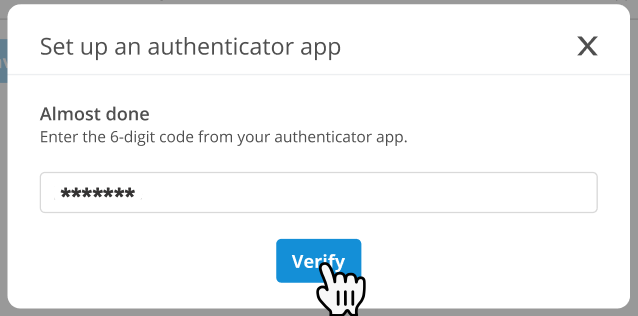 Your authentication app will then be set up to use with MFA.
If you ever need to, you can redo the setup process by selecting Edit.

Setting Up an Email
If you'd rather receive a code though email, select that option.

A code will be sent to the email you use in your Schoox account, and a pop-up will appear. Type the code into the space provided, and select Verify.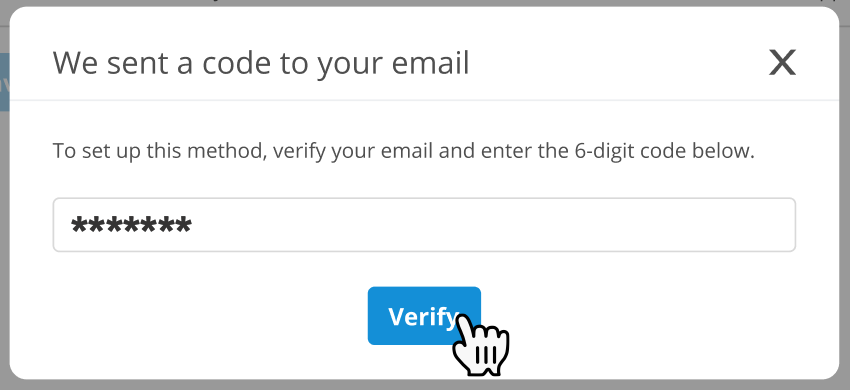 Save when finished.
From then on that email will receive a code each time you need to use MFA to log in to Schoox.

Using MFA to Log In
When logging in to Schoox from your laptop or desktop computer, a pop-up will appear asking which MFA option you'd like to use for that login.

Selecting Authenticator app or Email will prompt you to type in the code sent. Selecting Mobile device will ask you to select Yes when prompted by your mobile app.
With all options, you do have the option of delaying the next MFA validation for 30 days.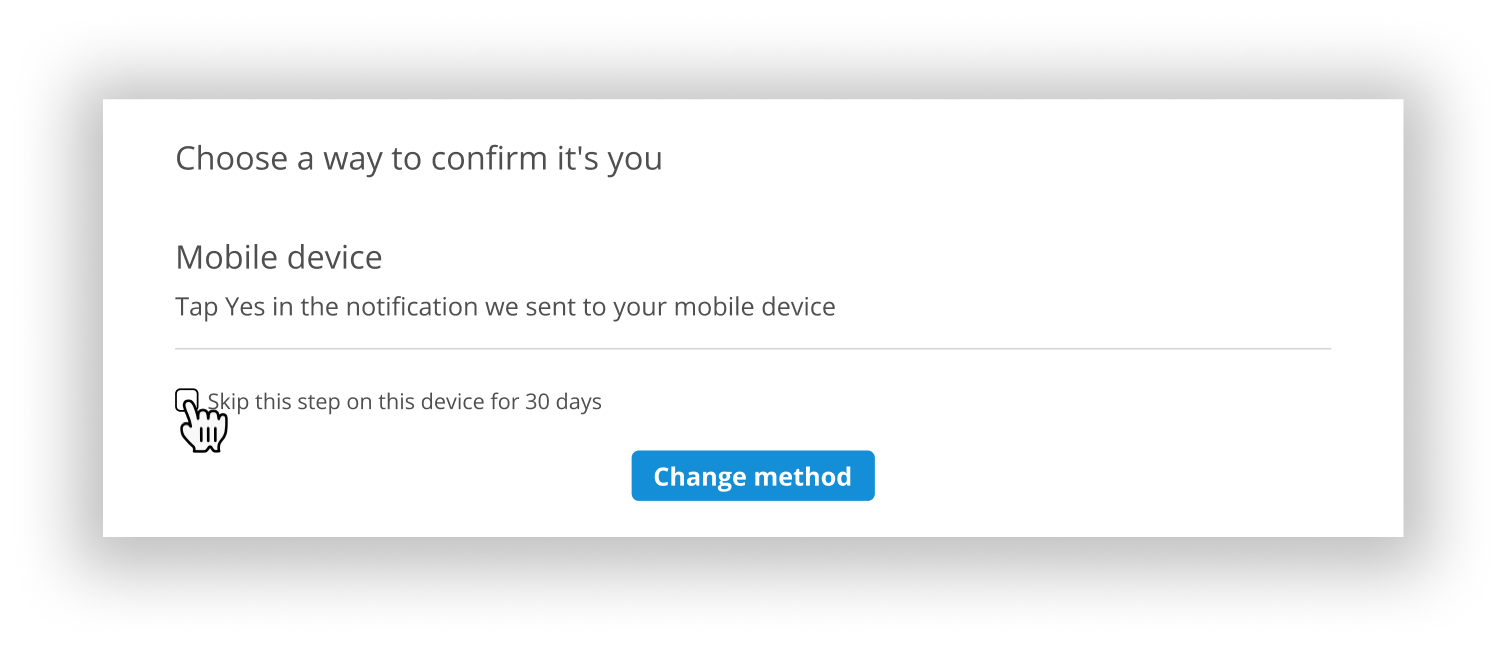 Logging into Schoox via mobile device works very much the same way, but is scaled for mobile use.