Some courses will have a due date, it is a good idea to check your courses for due dates to make sure you don't miss anything. Checking if a course has a due date is simple.
First hover over Training in the navigation bar, and select the option that says My Training.

Next, you select the course you want to check for a due date by clicking on its title.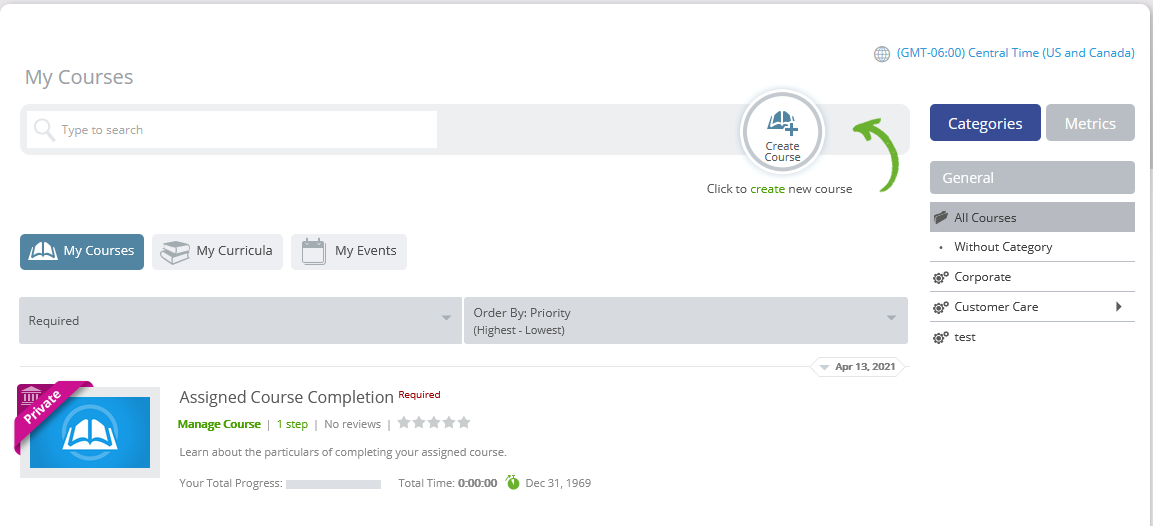 Once you've opened the course you can find the due date displayed next to your Total Progress bar and Total Time, here it is underlined in red. In this case, this course is due for completion by May 1st, 2021. If a course does not have a due date, that area will be blank.

If you are past the due date for your course, you may find yourself locked out from completing it. In this case, you will want to contact your administrator or training manager for help.