Sometimes in Schoox, you need to conduct in-person or live training to provide your members with a more personal training session. An Event is a perfect option for that! Events can be in-person or virtual, they can exist as part of a course, or as a standalone offer.
Getting registered for an event is an easy process. Let's check it step by step!
Course-Connected Events
If you want to particularly find an Event that is under a specific course, then this is the easiest path to find it! First, you will need to hover over Training in the navigation bar, then click on My Training.
On that page search for the course that has the event that you are looking for, and click on its title to select it. If you know the exact name of the event you can navigate on the My Events page, search for the event in question and select it.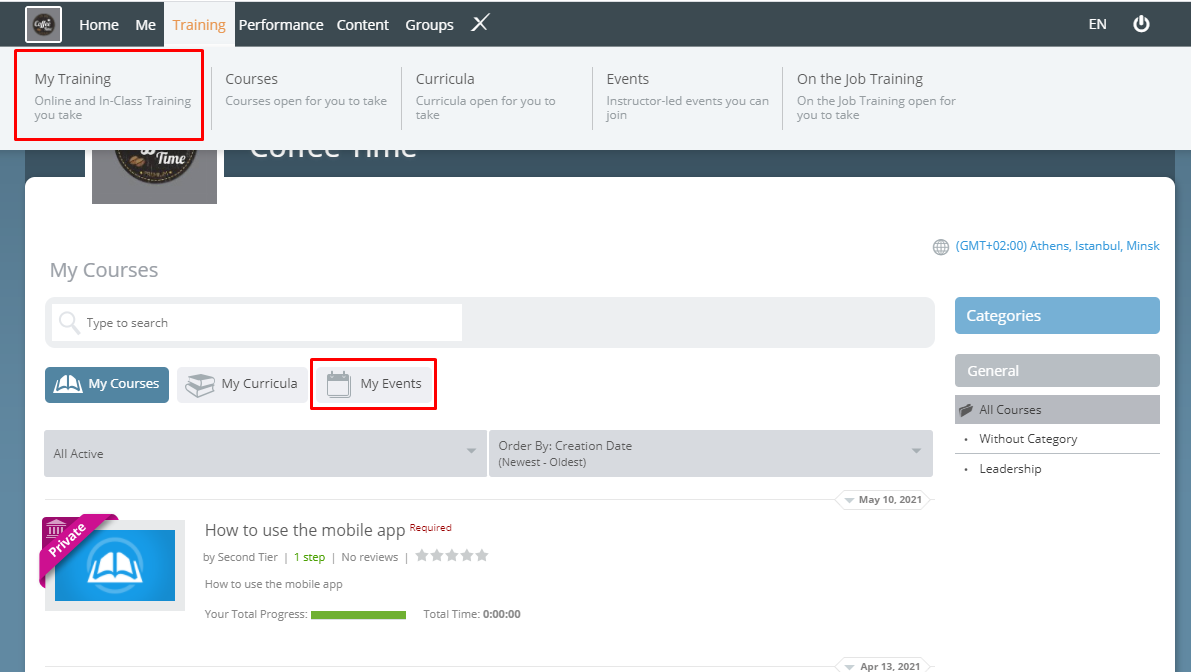 Once you open the course, click on the Event Step that you need to sign up for. If you navigated to the My Events page, you can search for the specific event by its title. Once you find it, click on its title. In both cases you will be redirected to the Event page, to register.
All Events
If you are looking for an event and you know its title, hover over Training in the navigation bar, and click on the Events option, to check all available event listings. This page includes all the events that are available to you: both Course-Connected and Standalone.
Read more: How can I navigate the Event listings page?

You will be redirected to the Event Offers page. On that page's search bar, search for the title of the event you need to locate. Once you find it, click on its title and you will be redirected to the Event page, to register.

How to Register
Now that you located your event, let's check the Register process!
An Event could be single-day or have multiple offers on multiple days. On the Event page, you will be able to review the event date(s) available and register for the one(s) you want. Once you've determined which option works best for your schedule, click the green Register button.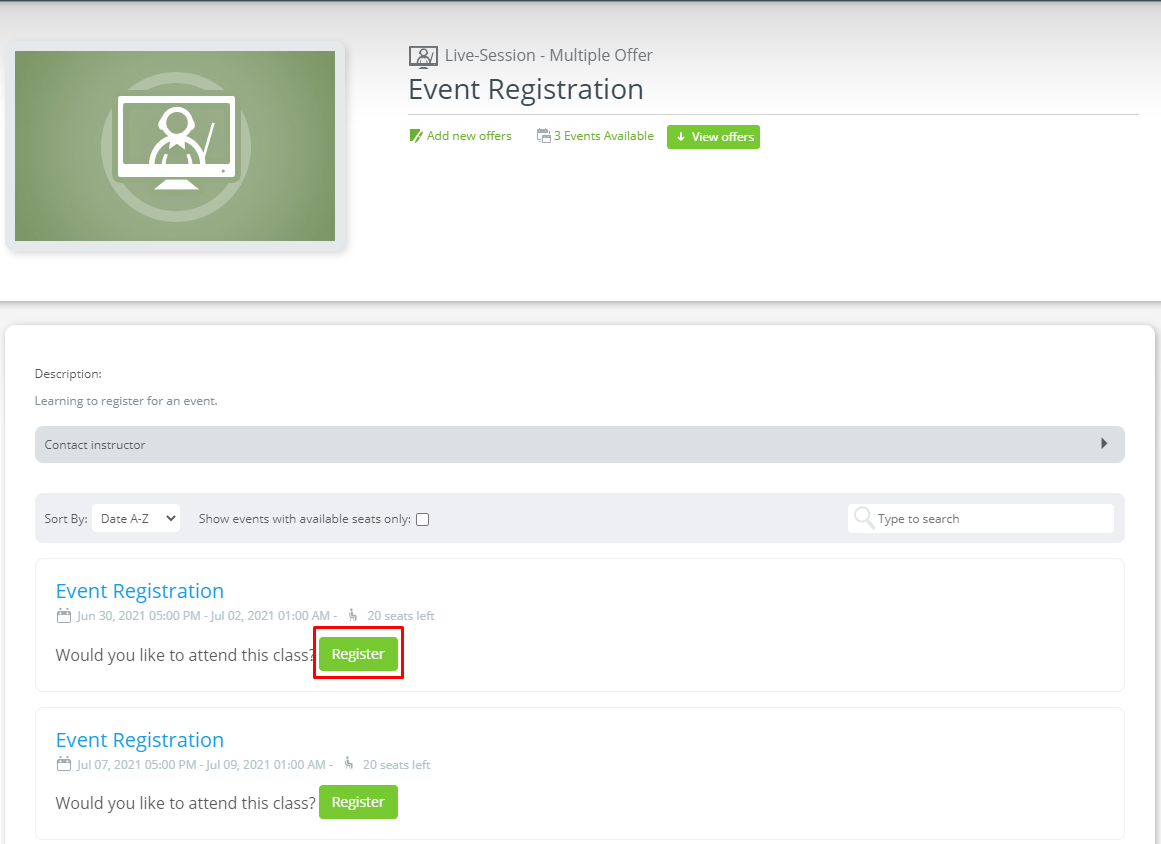 There are cases where you have to complete all offers available in order to be marked as completed for the event. In these cases, you will only see one Register button on the top of the page, that will register you to all the needed events offers. Once you click the Register button either the host will need to approve your registration, or you will be registered automatically based on the event's setup.

Academy Calendar
Depending on the way your academy is set up, you can also look for the available event offers on the calendar of your academy's home page. If you find an interesting event offer, click on it, and then continue to register for the event as explained above.