If you are an Admin, you can get to the Goals Management options by navigating to the Administration Panel and selecting Goals Management.
Admins can set up Pillars (fundamental categories of goals) and Areas (pillars subcategories) for their business. For example, "Business sustainability" could be a Pillar, whereas "Upselling" could be its Area respectively. Please note that this option (setting up pillars and areas) is not available for users with non-admin rights.
In order to add a new pillar or edit an existing one, select Edit Pillars & Areas from the left side menu.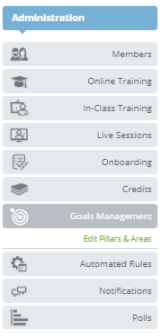 You can add a new Pillar, simply by typing its title and clicking Add.

Click on the added Pillar in order to set its Areas. You can also delete your pillar/area or edit the title of it by clicking on the relevant icon.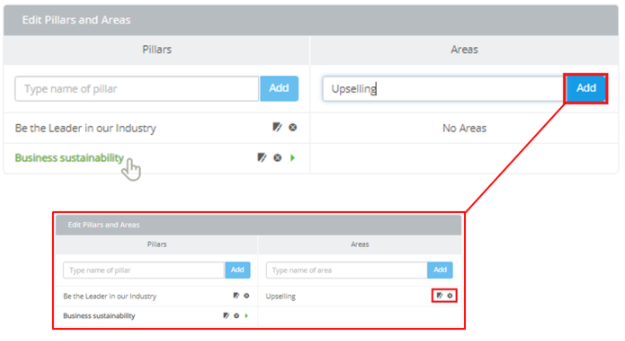 Once all of the Pillars and/or Areas have been defined, you and your employees can start creating Goals!