Coursework can be deemed as equivalent when it comes to the completion an overall requirement. For example, to obtain X certification, either course A or B must be completed.
This update adds the option to retroactively track completions, automatically applying credit for past completions, as well as adding support for future added equivalencies.
Retroactive Equivalencies
When setting up equivalencies, The retroactive option has been added, along with an explanation of all available options at the top of the page.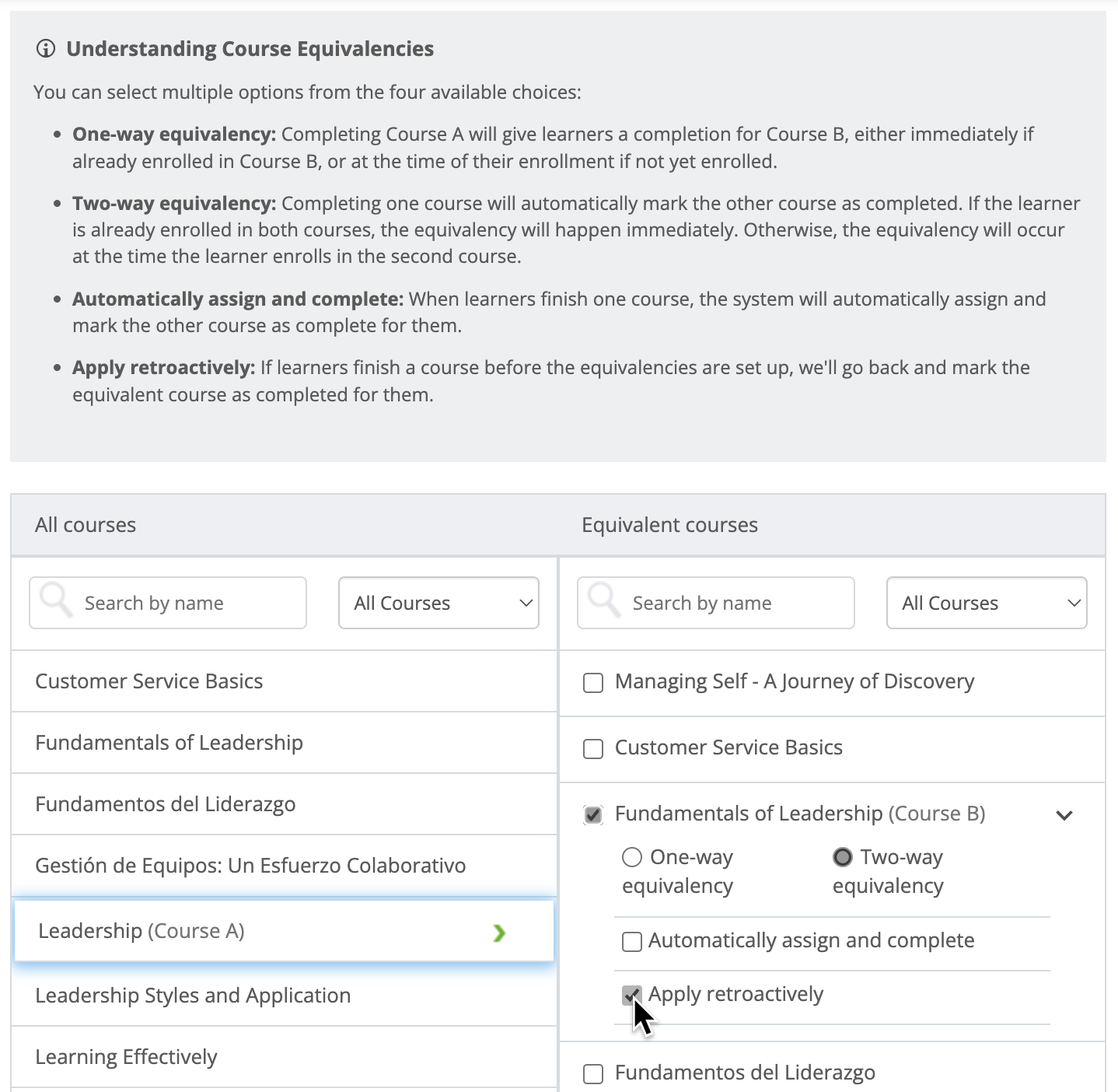 Future Equivalencies
If a learner has completed a course, and that course is deemed as equivalent to a newly assigned one, the new course will automatically be completed due to the equivalency. After equivalencies have been established, no further action must be taken by either the learner or administrator.
Good-to-Knows
Completion dates are determined using the last completed equivalent completion. This allows certifications and the like to stay intact.
Equivalent courses are marked as such.

Curricula are not yet included in this feature. We are working to make equivalent curricula a future enhancement.
Related Articles