Previously, new categories could be added to sections in the Library, but they could not be reordered. This feature adds the ability to reorder content categories as needed, as well as moving categories between sections as needed.
Reorder Categories
To reorder Library categories, select Admin in the top navigation bar. Then on the left, under Online Training, Categories Listing.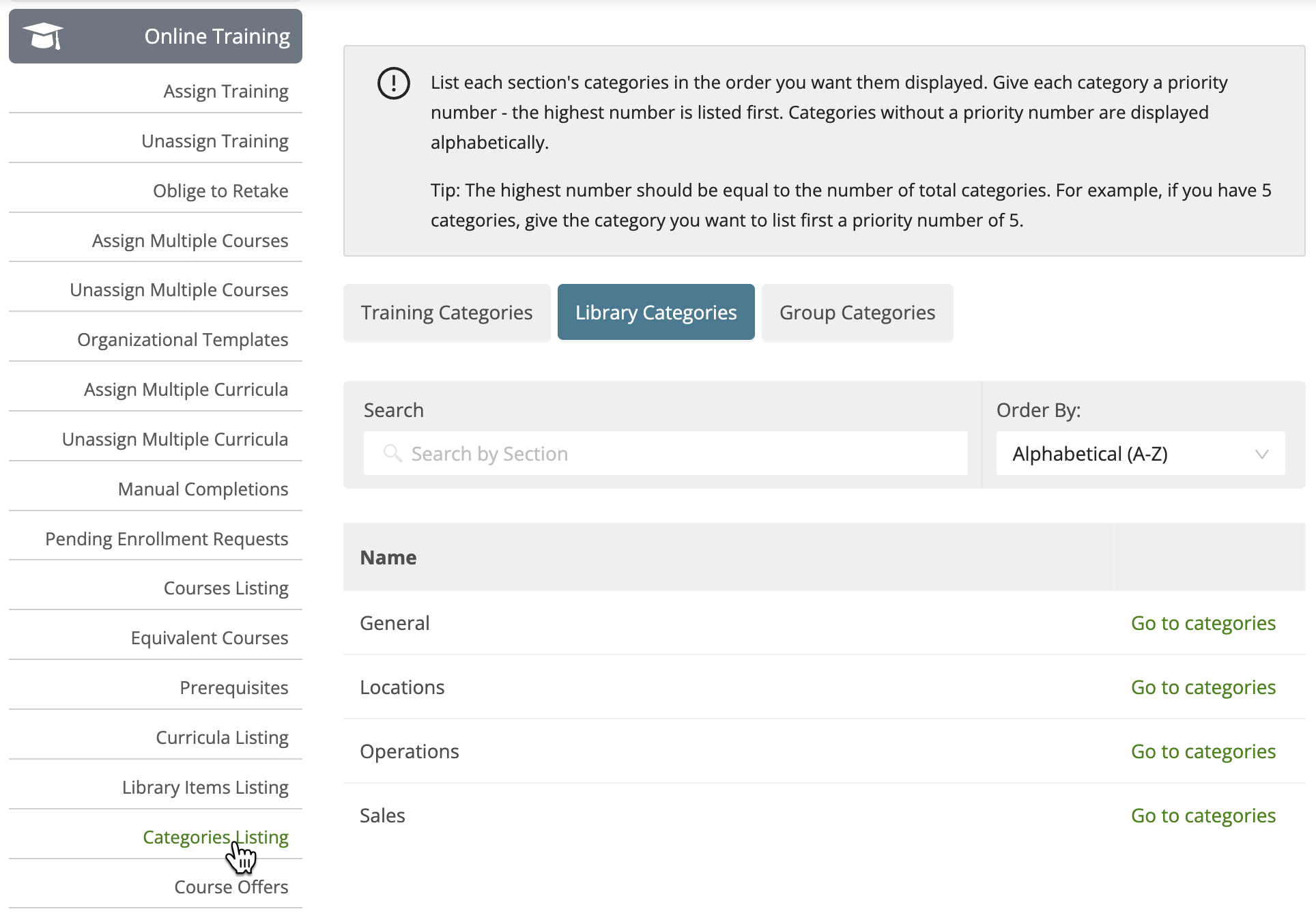 Select Library Categories

Select the appropriate Go to categories.

List each section's categories in the order you want them displayed. Give each category a priority number - the highest number is listed first. Categories without a priority number are displayed alphabetically. Save when finished.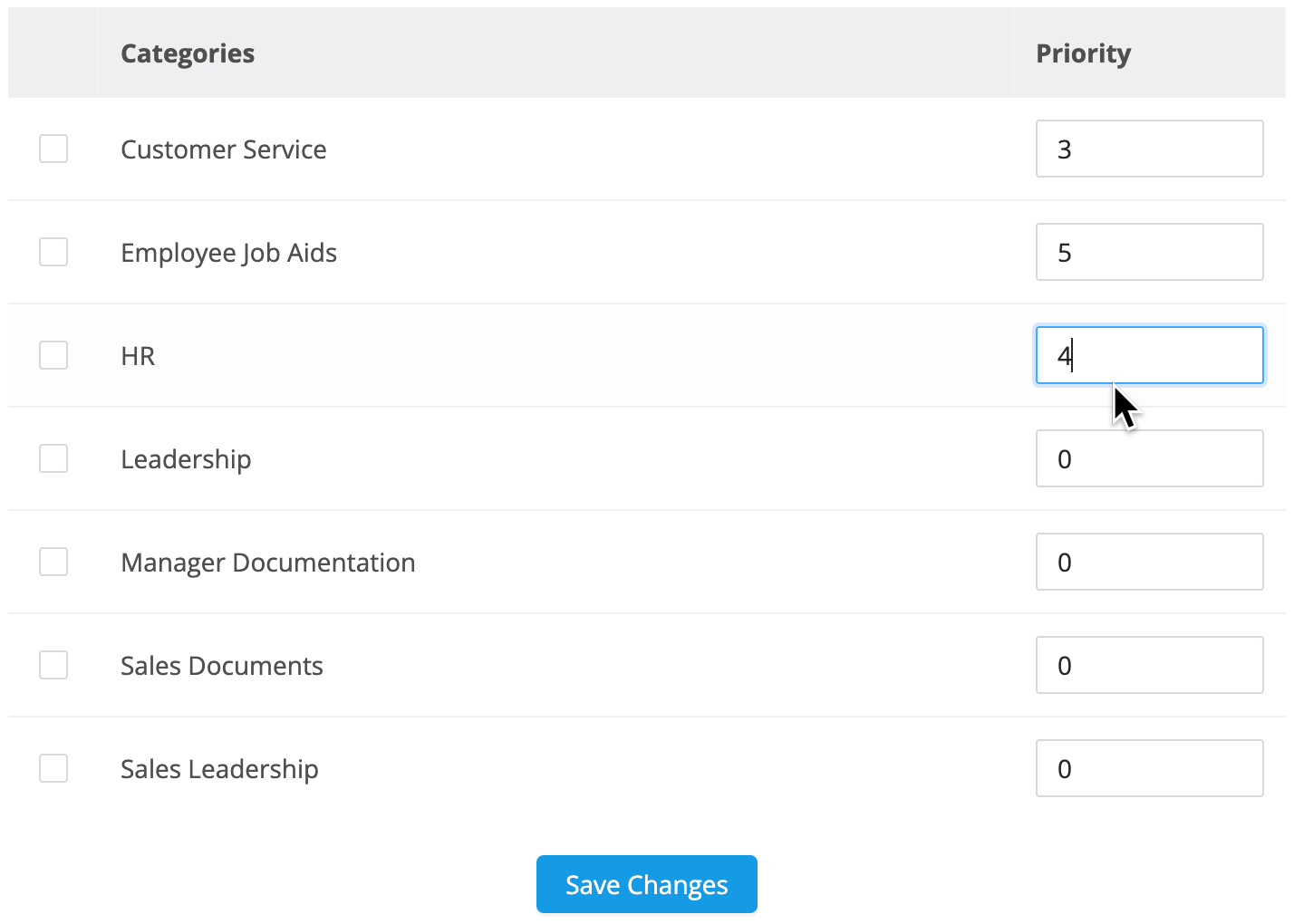 Move Categories Between Sections
To move a category from one section to another, check the box next to each appropriate category, and select Move to Section.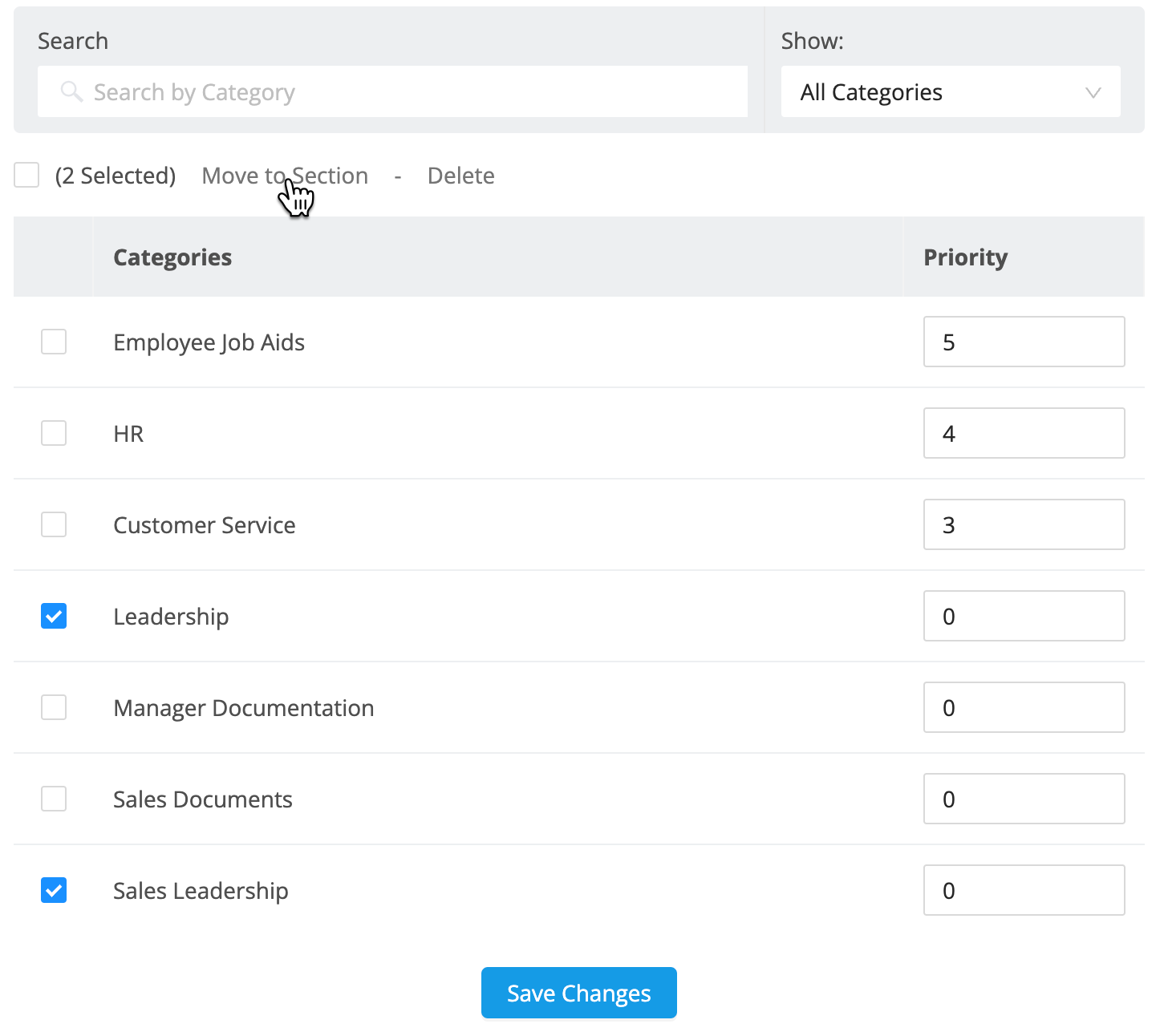 Select the section to which the category should be moved, and save.

... and confirm.

Note: All permissions within that category will be reset if moved to a new section.
Related Articles