As the instructor of an In-Class Event, you can take attendance by scanning attendees' QR codes.
Open the event in your Schoox mobile app. Next to the title of the event, tap the arrow. In the menu that appears, tap Scan registrant's QR Code.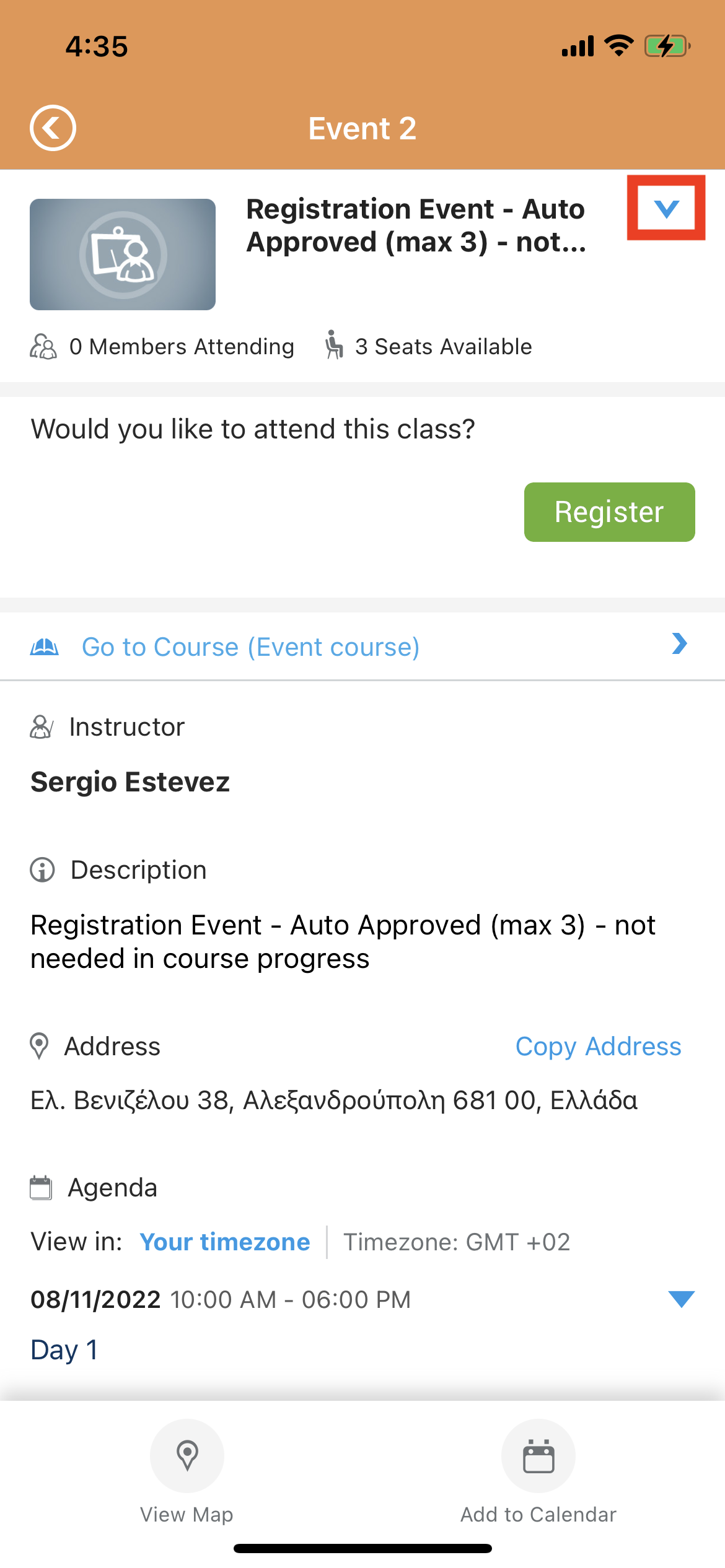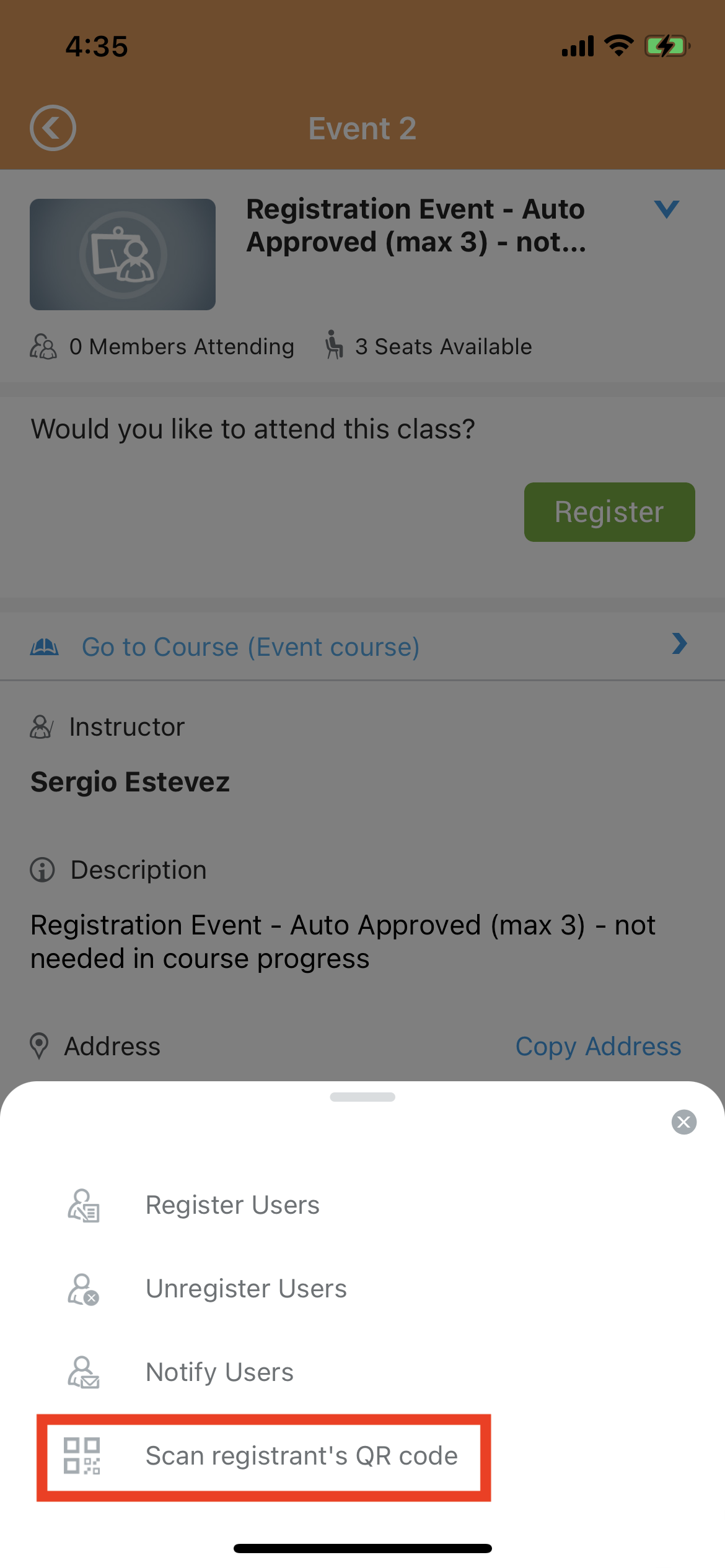 Point your device's camera at the QR code on the attendee's device.
The app will display the result.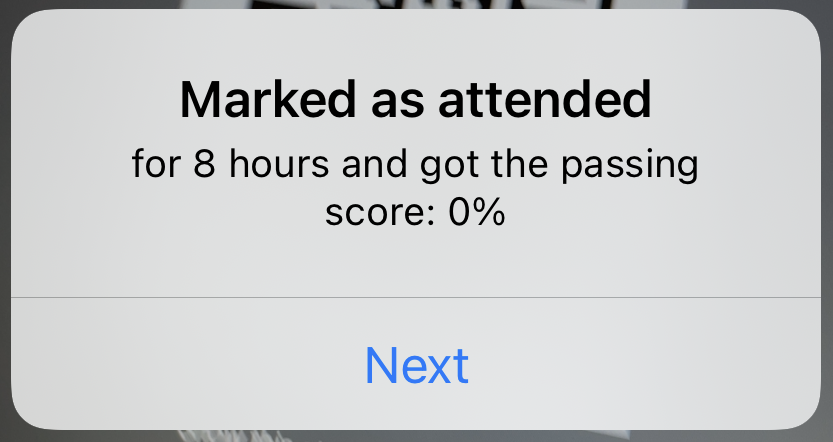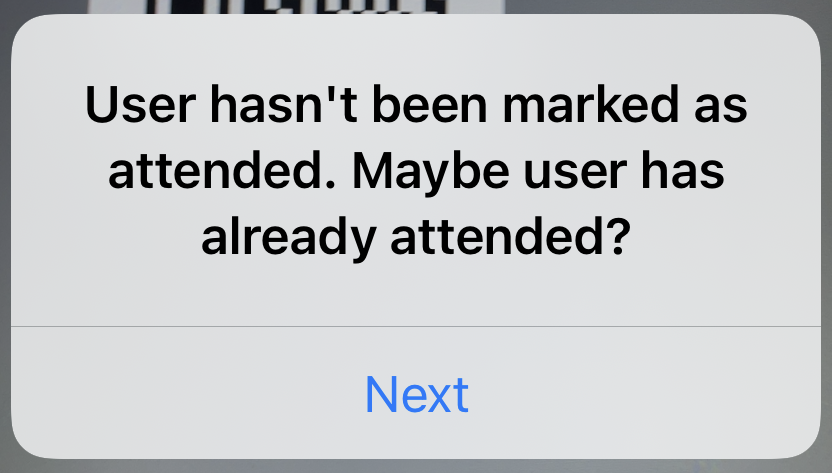 Tapping Next readies the app to scan the next learner's QR code.
Related Articles
Displaying QR Code to Confirm Event Attendance (Mobile)