1. Corporate Courses
Corporate courses and curricula either which you have enrolled in or which were assigned to you can be located under Training > My Training in the top navigation bar.

If there is a Due Date for a course or curriculum it will appear right after the course or curriculum description. Courses and Curricula that have a Due Date appear first on the list.

The course or curriculum that has been assigned to you will be marked as 'Required'.

2. External Courses (Personal)
Note: If you want to be able to find your purchased courses in your academy, you need to have this setting on in order to follow this path:
Select Me from the academy navigation bar.
Dropdown menu select Settings.
Left side menu, select Academy Options
Toggle the option External courses you purchased will show up in your Academy to Yes.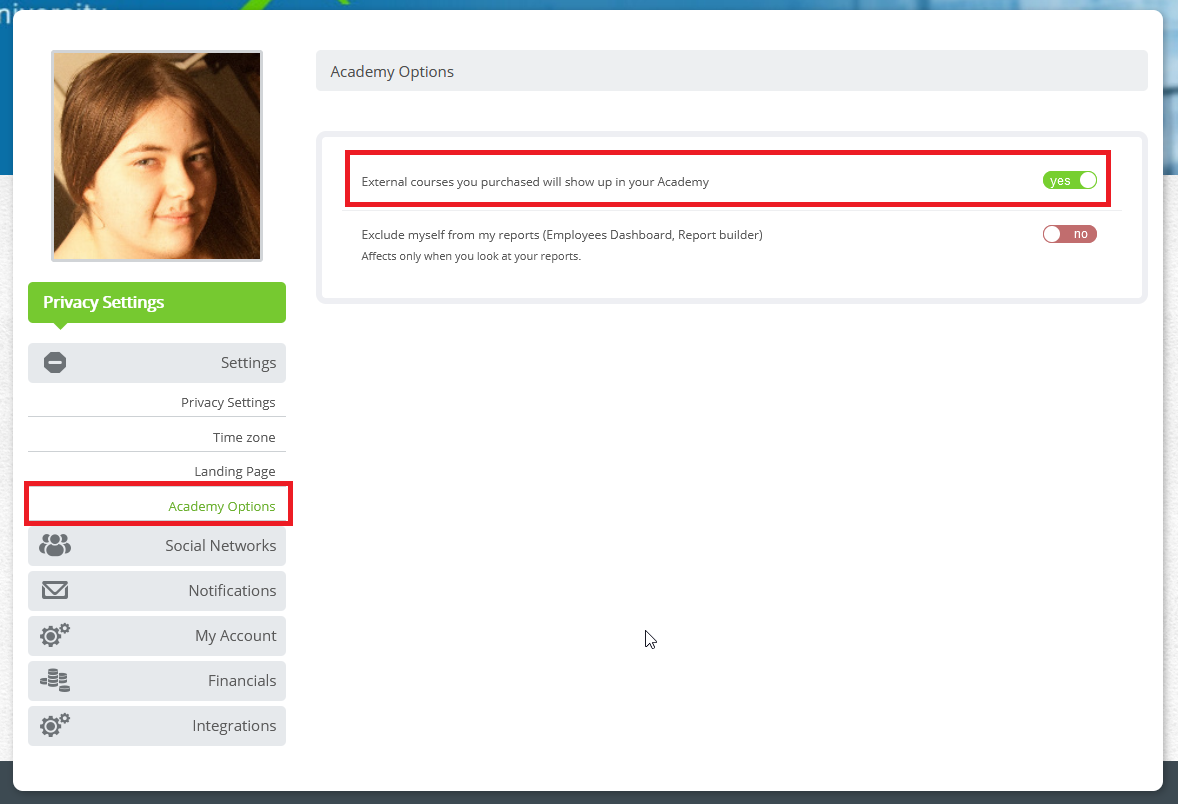 In order to access external (purchased courses), follow one of the following paths:
Hover over Training from the upper navigation menu, click on My training and select the My External Courses tab

Click on the Schoox "X" icon,

select

Learn

from your personal navigation menu and then

Personal Courses

.
(Please note that from this page you will be able to view also your academy courses along with your purchased courses)