1. Corporate Courses
Corporate courses and curricula either which you have enrolled in or which were assigned to you can be located under Training > My Training in the top navigation bar.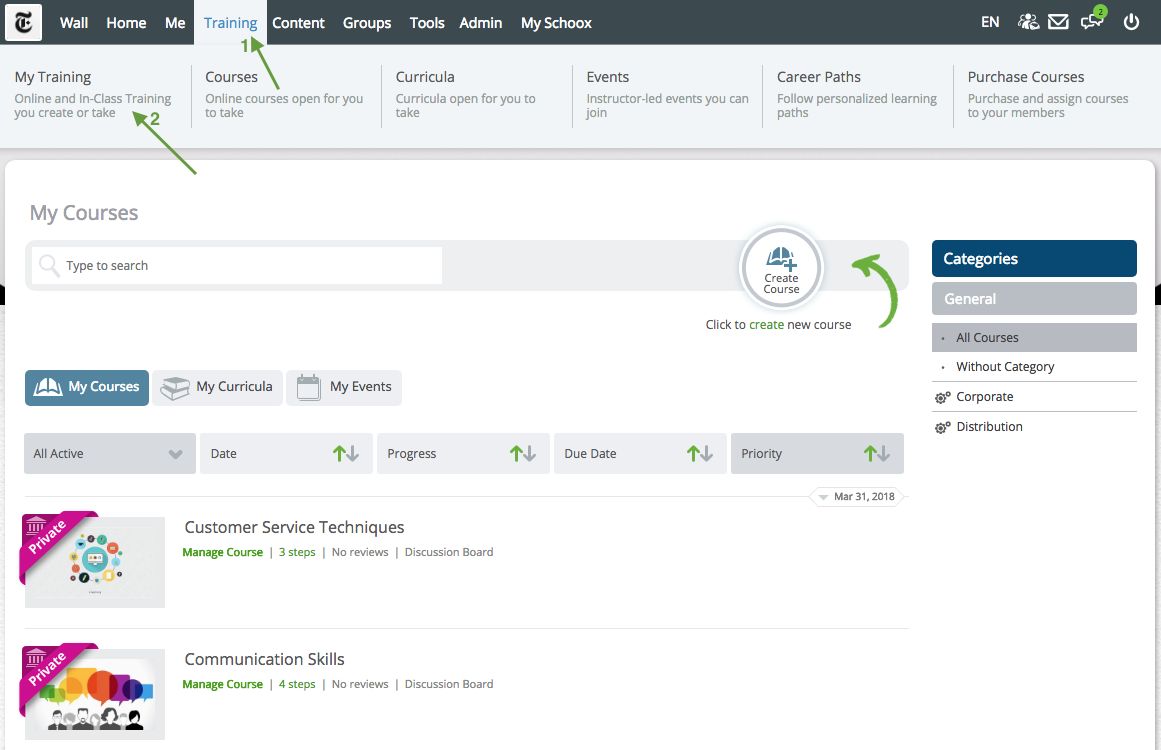 If there is a Due Date for a course or curriculum it will appear right after the course or curriculum description. Courses and Curricula that have a Due Date appear first on the list.

The course or curriculum that has been assigned to you will be marked as 'Required'.

2. Your Personal Courses
As a member of a corporate Academy, you are also an individual member of Schoox.
Courses outside of your Academy that you enroll in appear in your personal course library. Simply, select Learn from your personal navigation menu and then Personal Courses.